Fast food chain Taco Bell is launching Nacho Fries with Vegan Nacho Sauce at all US stores from October 12, marking the first time a vegan menu item has ever been available nationwide.
Taco Bell's seasoned Nacho Fries, served with a nacho cheese dipping sauce, have been available on and off since their launch in 2018. The hugely popular fries are already vegan, so the only change to the new product will be to the sauce. Chickpeas and soy form the base of the sauce.
But anyone who wants to try them will need to be quick, as they are not yet set to join the menu permanently. The Vegan Nacho Fries will come in regular size and a new large size, and they have been certified as vegan by the American Vegetarian Association. Prices vary between restaurants, but the fries will be the same price as the non-vegan version at many locations.
"Taco Bell's commitment to innovation extends to providing delicious options for everyone, including those who prefer vegan options," a spokesperson told Plant Based News. "The limited time introduction of the Vegan Nacho Sauce is part of our ongoing effort to offer diverse menu items that cater to a wide range of dietary preferences and needs." They added that the vegan sauce has been "carefully crafted to deliver the savory, warm experience that you love from Taco Bell."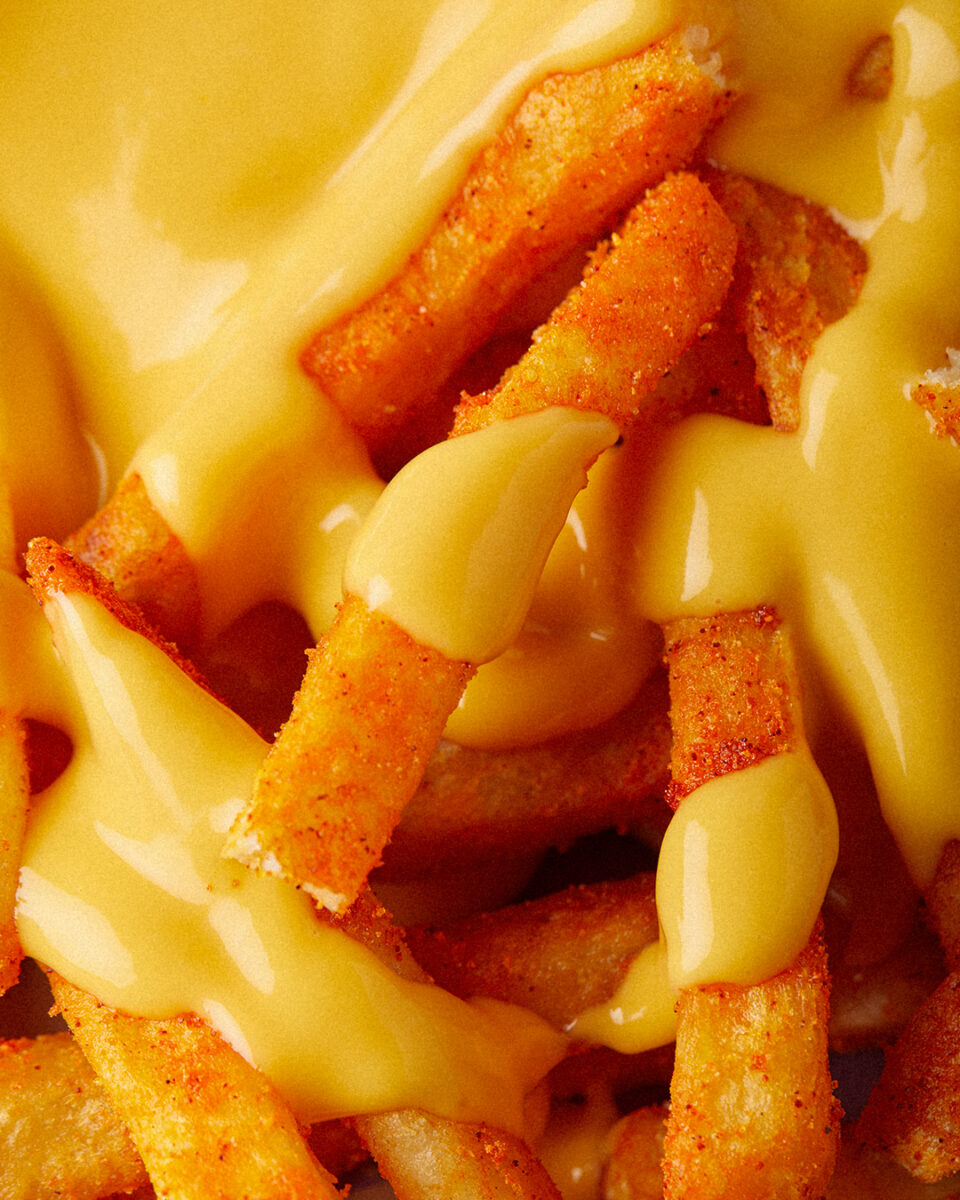 Other vegan options
The road to the Vegan Nacho Fries was paved by Taco Bell's Vegan Crunchwrap. The Crunchwrap was available in June at three locations in Los Angeles, New York City, and Orlando. It included plant-based beef and sour cream, and a vegan "blanco sauce." It proved a hit with customers.
"Such a large part of our fandom is vegan or vegetarian, and we're as committed to them as they are to us and our menu," Liz Matthews, Global Chief Food Innovation Officer at Taco Bell, said in a statement at the time. "That's why we took so long, months and years, to release something this special; we wanted and needed to get it exactly right, to get it mouth-watering. Because let's admit it, we've all eaten plenty of products on today's market that don't taste great and certainly aren't craveable."
Generally, vegans ordering in US branches of Taco Bell have needed to customize their orders to leave out animal products. But in the UK, Taco Bell added plant-based meat to its menu in July this year. It is available nationwide, costs the same as the animal-based options, and can be added to any item on the menu.
The plant-based protein is made from a blend of legumes including peas and Taco Bell's "bold" seasoning. But Taco Bell refrains for calling its cooked food vegan since it says that some restaurants use the same frying oil to prepare food that can contain animal ingredients.
More vegan fast food
Most fast food chains now offer vegan options permanently on their menus. In the US, vegan options can be found at chains such as White Castle, Del Taco, and Burger King. In the UK, these include Greggs, McDonald's, Pizza Hut, and Nandos.
A completely vegan Burger King even opened in London's Leicester Square for a month in early 2022. Another all-vegan branch opened for a month in Copenhagen in March this year.
In 2022, vegan restauranteur James Lewis said: "Fast food is 100 percent the best area to switch to vegan. The chains are often sneered at by people but they are setting the trends here." He added that, "There's no point starting a vegan chain because once McDonald's figures out how to make a good vegan burger, they will think: 'What's the point in the cost of keeping all these animals when we can make it just as good and grow it in the ground?'"
More like this: