Since the launch of its now-famous vegan sausage roll in 2019, Greggs has been rapidly expanding its meat-free menu.
The bakery was founded in Tyneside, northern England, in 1939. Since then, it's become one of the UK's most popular chains, with more than 2,300 sites in operation all over the country. Greggs is best known for its pastries, which have traditionally been meat-heavy. In recent years, however, it's been transforming its menu to become more plant-based.
In May 2023, it was reported that Greggs' total sales had increased by 17 percent in the start of the year, compared to 2022. The growth in popularity of the chain has come amid the growing number of vegan options available to customers. Like fast food restaurants including Burger King, McDonald's, Nando's, and KFC, it has been tapping into the ever-growing vegan market.
Here's everything you need to know about eating at Greggs.
Greggs vegan menu
Vegan hot food
Vegan sausage roll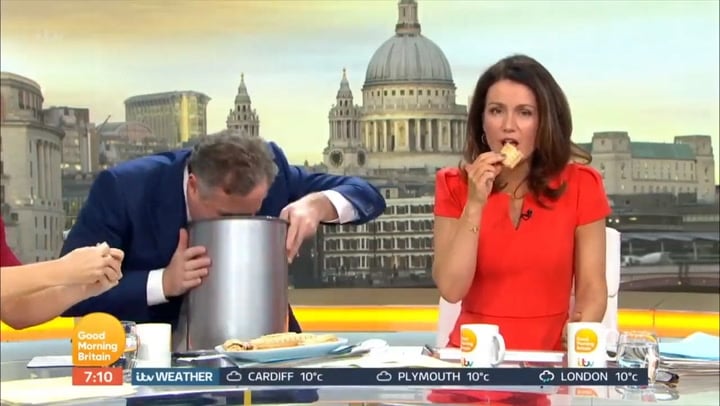 The most popular item on the Greggs plant-based menu is the vegan sausage roll. It received huge media attention in January 2019, and was attributed to making the company's profits rise 52 percent in the 26 weeks preceding June 29 of that year. It's a take on the famous pork sausage roll, and is made from a bespoke Quorn recipe featuring mycoprotein.
Vegan Sausage Breakfast Roll
Also made with Quorn mycoprotein, the Vegan Sausage Breakfast Roll features plant-based sausage in a corn top roll. It's only available in selected stores, so check with your local Greggs to see if they stock it.
Vegan Mexican Chicken-Free Bake,
Greggs also offers a Vegan Mexican Chicken-Free Bake, which is made with chicken-free pieces, mixed vegetables, and a Mexican-style tomato sauce. The pastry is topped with a cheese-flavor crumb.
Southern Fried Potato Wedges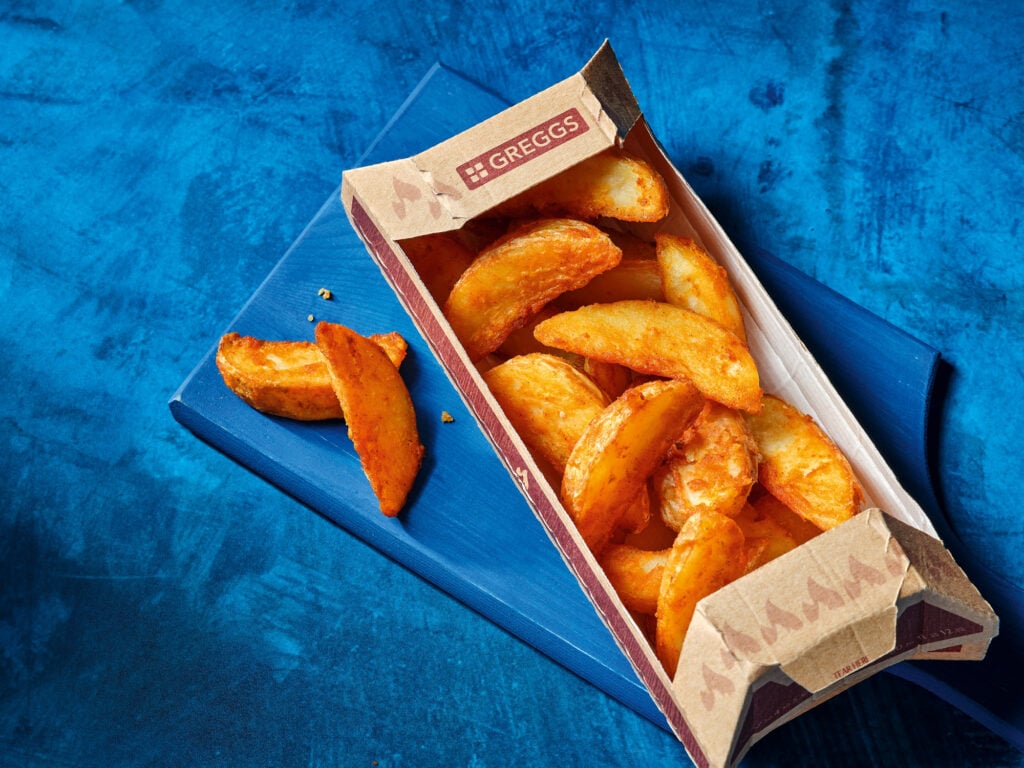 If a pastry isn't enough, you can also buy some Southern Fried Potato Wedges as a side. These are lightly spiced with a combination of herbs and spices, and also come with southern fried style seasoning.
Sweet Potato Bhaji and Rice
If you're after something a bit different than the usual pastry, the Sweet Potato Bhaji and rice could be what you're looking for. The bhaji comes in a chana masala-style sauce, and is served with long grain rice.
Vegan Southern Fried Chicken-Free Baguette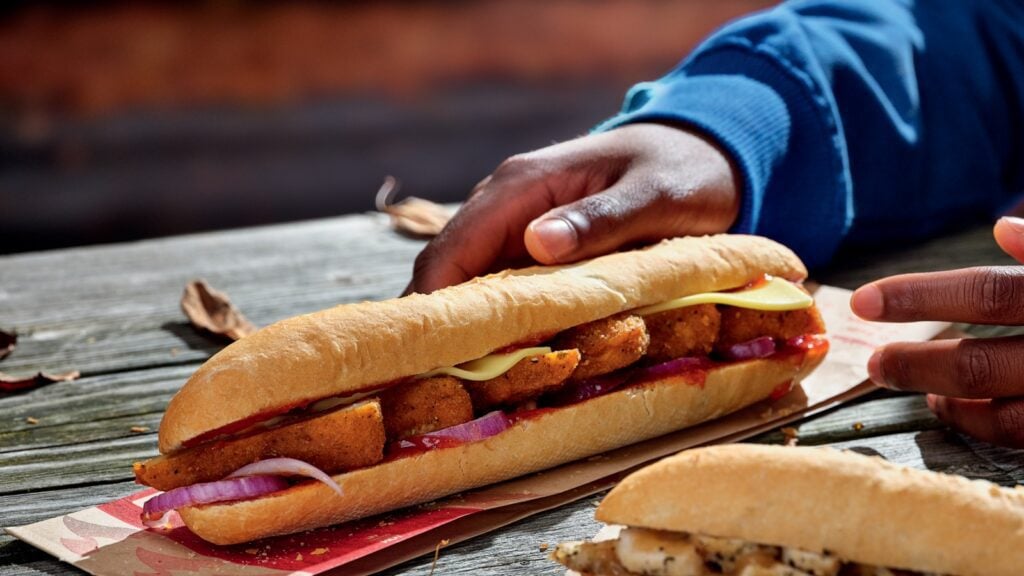 This sandwich features meat-free goujons, Cheddar vegan cheeZe flavour slices, sliced red onion, and chipotle chilli sauce. It all comes packed in a freshly baked baguette.
Vegan Sausage, Bean, And CheeZe Melt
A take on the meat sausage, bean, and cheese melt, this vegan version has been designed to mimic the flavor of the original. It comes in a puff pastry, and features mozzarella flavor dairy-free cheese.
Vegan CheeZe and Bean Toastie
This toastie features grated vegan cheese and baked beans encased in two slices of bread. 
Tandoori Chicken-Free Flatbread
The latest addition to the Greggs vegan menu is the Tandoori Chicken Flatbread, which launched in May 2023. It comes with tandoori chicken-free pieces, cucumber, salad, vegan tandoori mayonnaise, as well as mango chutney.
Vegan desserts
Glazed Ring Doughnut
Unlike many chains, Greggs also offers a plant-based sweet treat to enable vegans to have a full meal while visiting. The popular Glazed Ring Doughnut, features glazed fondant icing, and is available to buy at stores nationwide.
Greggs vegan drinks: is dairy-free milk available?
The bakery has a number of soft drinks and coffees on offer, many of which are – or can be made – vegan-friendly.
Greggs offers a range of coffees, and customers can choose to have theirs made with soy milk instead of dairy. Currently, the chain doesn't offer any other dairy-free milks.
Soft drinks suitable for vegans include:
Apple Juice
Natural Mineral Water
Orange Juice
Sparkling Cherryade
Sparkling Cloudy Lemonade
Sparkling Mango & Pineapple
Sparkling Raspberry Lemonade