Plant-based Taco Bell fans were celebrating last week after the launch of the chain's first ever Vegan Crunchwrap.
The traditional Crunchwrap has been a staple of the menu since it launched in 2006. The now-iconic dish is described as one of the chain's most "recognizable and unique creations." The vegan version features all the components of the original, but they are completely animal-free.
It's made up of vegan beef, dairy-free sour cream, nacho sauce, diced tomatoes, and shredded lettuce. It comes in a crunchy tostada wrapped in an oversized flour tortilla.
For now, the Vegan Crunchwrap is available for a limited time at a select number of Taco Bell stores in the US. Here's everything you need to know about where to buy it.
What Taco Bell stores sell the Vegan Crunchwrap?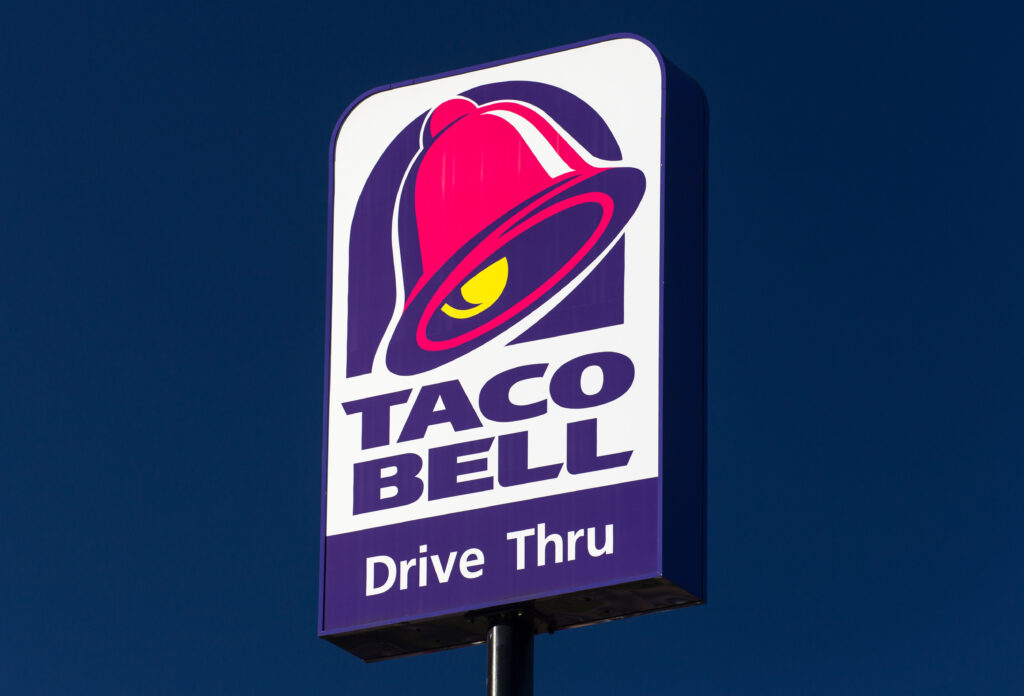 Taco Bell is testing the wrap in a number of cities, all of which have large plant-based populations. They are being sold in Los Angeles and New York, both of which regularly feature on lists of the top vegan-friendly cities in the world. The wrap is also available in Orlando, which has also seen a rapid increase in its vegan population over the last few years.
The Taco Bell stores where you can buy the Vegan Crunchwrap are as follows:
6741 Hollywood Blvd., Hollywood, CA 90028
976 6th Ave., New York, NY 10018
11893 East Colonial Dr., Orlando, FL 32826
The Vegan Crunchwrap has reportedly been in development for quite some time. "Such a large part of our fandom is vegan or vegetarian, and we're as committed to them as they are to us and our menu," said Liz Matthews, Global Chief Food Innovation Officer at Taco Bell, in a statement. "That's why we took so long, months and years, to release something this special; we wanted and needed to get it exactly right, to get it mouth-watering. Because let's admit it, we've all eaten plenty of products on today's market that don't taste great and certainly aren't craveable."
While the Crunchwrap contains no animal ingredients, Taco Bell points out that cross contamination is a possibility.
Eating vegan at Taco Bell
This isn't the first time Taco Bell has catered to the ever-growing plant-based market. A number of veggie menu items can easily be made vegan if you order them without animal products. These include the Fiesta Veggie Burrito (ask for it without cheese, sour cream, and chipotle sauce), the Bean Burrito (ask for it without cheese), and the Spicy Potato Soft Taco (ask for it without cheese and chipotle sauce). You can also request additional vegan ingredients like jalapenos and and onions. Plant-based sides include the guacamole, black beans, black beans and rice, and hash brown. (See our full guide on eating vegan at Taco Bell here.)
You should always check with your server if what you're ordering is vegan-friendly. The menu and ingredients are subject to change.
More like this:
What's Vegan At Nando's? All The Plant-Based Menu Options
KFC Vegan Menu: What Plant-Based Food Options Are Available?