A Burger King Germany employee has revealed that one in five Whoppers sold at the popular fast food chain is plant-based. 
Meat-free eating is seeing a boom in popularity in the country. Earlier this year, it was reported that around 10 percent of Germans are vegetarians. It's also thought that 3.8 percent eat vegan diets. Burger King is catering to the country's skyrocketing plant-based demand by selling a meat-free version of every menu item. 
Speaking recently to Vegconomist, Klaus Schmaeing, Chief Marketing Officer at Burger King Germany, said that the team are "putting their heart and soul" into driving plant-based options forward.
"Approximately one in five Whoppers is now sold with a plant-based patty," he said. "In the case of the Long Chicken, almost one in four products are ordered with a plant-based patty. But we are not stopping there. We will continue to surprise our guests and fans with exciting innovations and offer them opportunities to try plant-based alternatives."
Burger King goes meat-free
Burger King Germany stocks vegan meat from Dutch brand The Vegetarian Butcher. It also features vegan cheese from Violife in its Long Chicken product. While this product is vegan, some of the meat-free items feature egg products or dairy cheese. You should always check with your server before ordering.
The chain opened the world's first entirely plant-based Burger King branch in Cologne in 2021. This proved popular, and a number of other countries – including the UK, Portugal, and Austria – followed suit.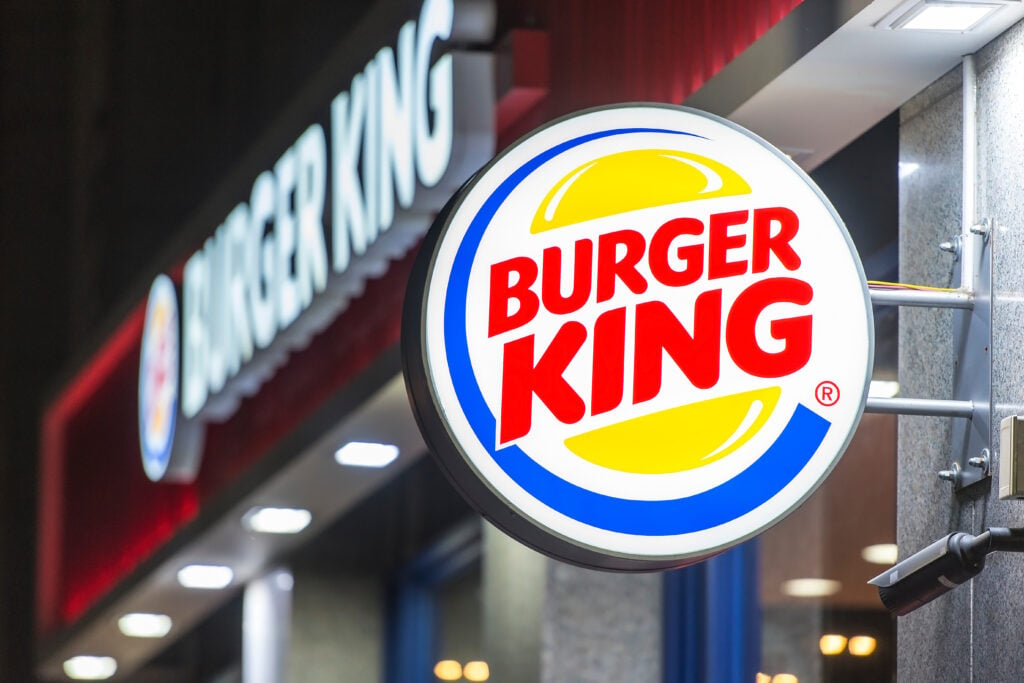 Burger King is becoming widely known for its meat-free menu. At the start of last year, it announced that it would be making 50 percent of its menu meat-free in the UK. It also introduced vegan nuggets and a plant-based Whopper. At the time, the Chief Executive Alasdair Murdoch said the launches were a "significant milestone."
"Adapting to customer preferences is a key focus at Burger King – we are committed to helping our guests make good decisions about what they eat and drink and providing them with informed choices – whether through clear nutrition and allergen labeling, or by offering vegan and vegetarian options," Murdoch said at the time.
Fast food restaurants embrace veganism
Burger King isn't the only fast food restaurant to have adapted its menu to cater for the ever-growing meat-free population. McDonald's offers plant-based nuggets and a vegan McFlurry in Germany, as well as the McPlant burger in many other countries. So successful was the launch of the vegan burger in the UK, that it released a "Double McPlant" in January of this year.
The burger was made with two Beyond Meat patties, and came served with vegan cheese, mayo, as well as tomato, lettuce, and gherkins. "It's no secret that people went wild for the taste [of the original McPlant burger], with many taking to Twitter to express their desire for a doubled-up version," a spokesperson said at the time.
Other fast food joints with vegan menus include Subway, has introduced a range of plant-based subs in a number of countries. KFC, Nando's, and Pizza Hut also cater to plant-based consumers.
More like this: