A fast food restaurant dubbed the "vegan McDonald's" has announced plans for international expansion.
Mr Charlie's is a US-based eatery specializing in burgers, fries, and nuggets. Its comparison to McDonald's stems from its similar branding, as well as inclusion of a "frowny meal" on its menu. Like the famous meat-based fast food chain, Mr Charlie's offers relatively cheap food deals (including a $0.99 cheeseburger that it sells on Mondays). The only difference is that its menu is entirely vegan.
After opening its first location in Los Angeles in February 2022, Mr Charlie's proved a viral sensation on TikTok for its food and appearance. It subsequently opened a San Francisco branch (which is reportedly located opposite a McDonald's) in January 2023.
Now, Mr Charlie's is expanding even more. Three weeks ago, it opened the doors of its third Californian branch, located in Venice Beach. Announcing the news on social media, the company wrote: "Venice Beach just got weirder."
Mr Charlie's enters Australia
Earlier this week, Mr Charlie's announced that it would be opening a fourth branch – this time on the other side of the world in Sydney, Australia.
"There are some places in the world that just leave an impression, Sydney is one of those places for us," the company wrote on social media. "The energy of the city is vibrant and fresh, while the heart beat is pure and kind."
They went on to confirm that Mr Charlie's will be opening in Redfern, an inner city suburb in Sydney. "Why Redfern? Because we are a company on a mission to create change, and where better to start than by aiding our indigenous communities," the company added. "We are proud to be teaming up with some incredible charities and brand partners who are creating opportunity for the Aboriginal people."
The post continued that Mr Charlie's is "more than a vegan burger joint," stating that it's "an energy wave on a mission to restore a loving connection to serving this planet and her people through food and service."
Mr Charlie's helps the community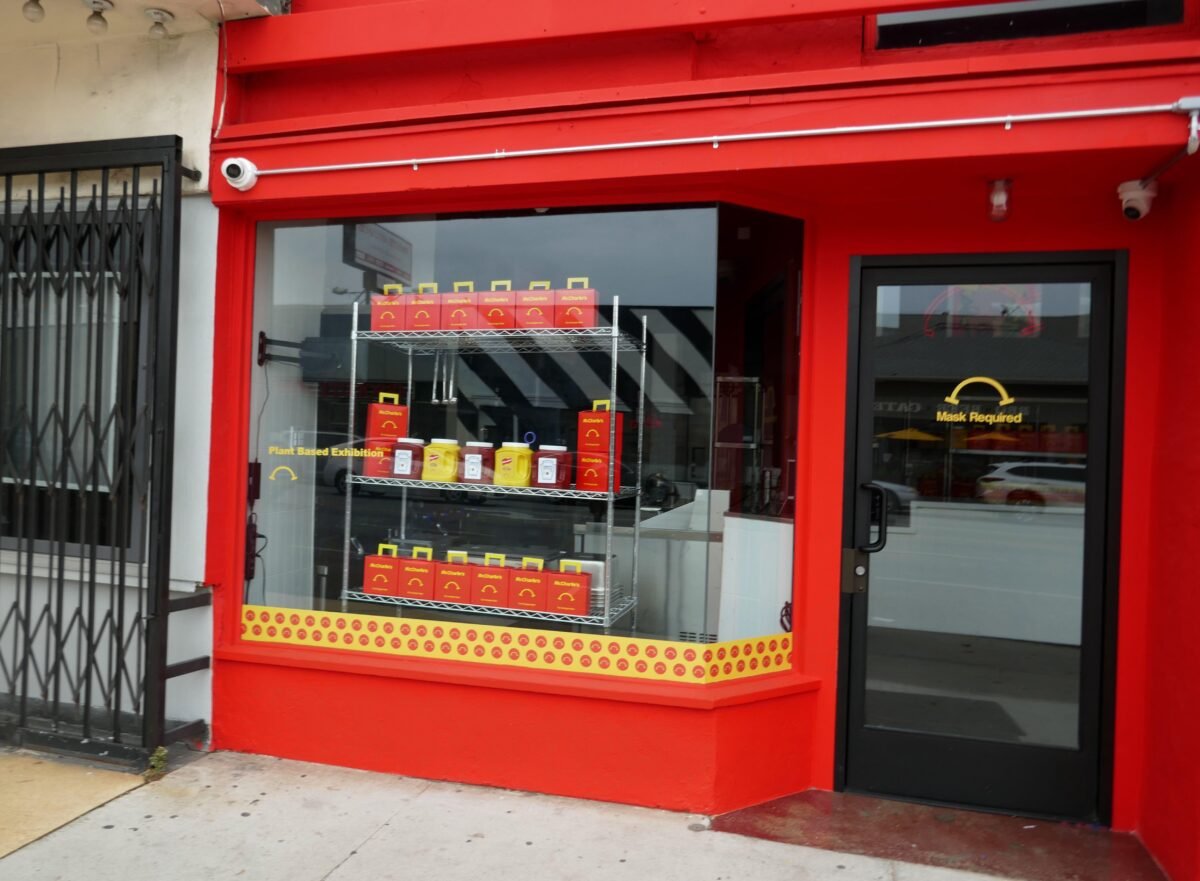 The chain has been widely praised for its hiring practices, as well as its food. In Los Angeles, for example, it has partnered with the Dream Center, an organization helping homeless and formerly incarcerated people find housing and jobs. Mr Charlie's has hired a number of members of staff from this community, and it pays above the minimum wage. For management-level employees, the company provides them with $300 credit card allowance per month to help them build up a credit rating.
"What would happen if you created a small business with an idea to employ people so deserving of a second chance but overlooked by a broken system?," the three founders said in a statement on their website. "Maybe a burger joint only serving plants in order to better the planet and inspires you to connect to your inner child. Imagine the impact that idea could have on the world?!"
The chain is known for its humorous branding and sarcastic marketing, and it's developing a cult following among vegans and non-vegans alike. It offers a range of deals to attract new customers, including "Not A Chicken Sandwich Wednesday" (where you can get buy one get one free) and "Not a Hamburger Monday" (when they're sold for $0.99).
"We are tackling serious issues, with a not-so-serious approach," the company writes on its website. "We are about having a good time and paying it forward. Our goal is to offer more sustainable choices, connect mindfulness to everyday living, & support those who are ready for a second chance."
More like this: