A few years ago, the idea of eating a vegan meal at Taco Bell might have seemed laughable. The majority of mainstream fast food restaurants traditionally rely on meat, meaning plant-based and vegetarian options have always been in the minority.
Taco Bell was founded in Downey, California, in 1962. Since then, it's opened more than 7,000 restaurants, and is thought to serve over two billion customers a year. The chain specializes in Mexican-inspired dishes like burritos, quesadillas, nachos, and – of course – tacos.
While the vast majority of the menu features animal products, it's increasingly possible for vegans to enjoy a full meal at Taco Bell. Mexican food often emphasizes ingredients like beans, avocados, and tomatoes just as much as meat – meaning plant-based meals at Taco Bell are possible with a few swaps. Here's everything you need to know about how to order there.
Taco Bell vegan mains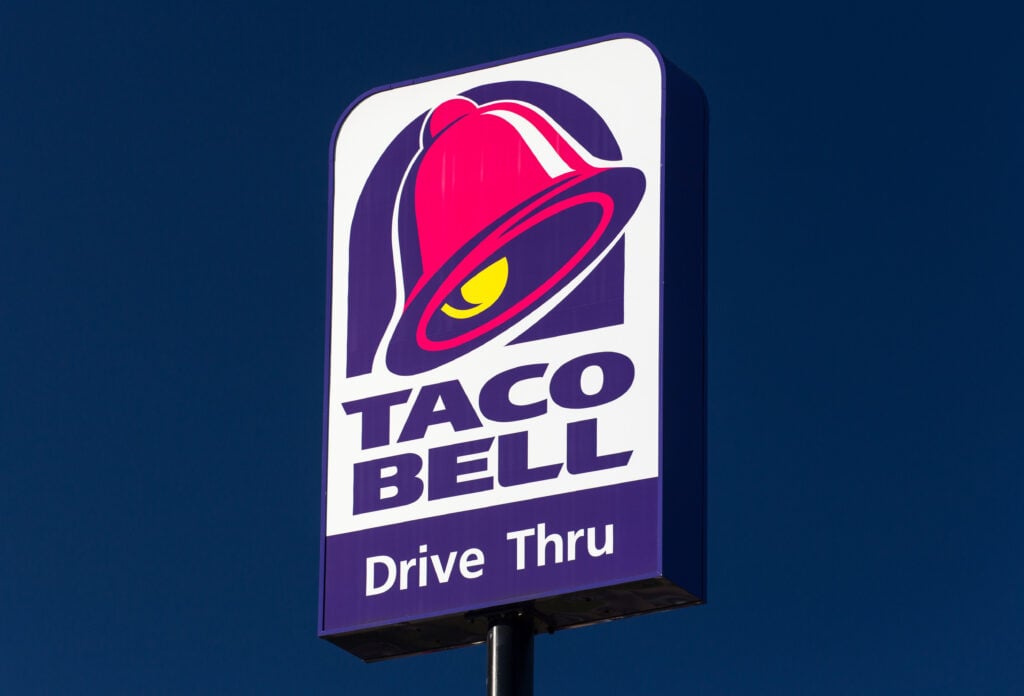 Vegans visiting most Taco Bell locations may need to use a bit of creativity when ordering. The main menu doesn't yet have any explicitly vegan products, but you can create your own meal by asking to remove and replace certain items.
You could order a burrito with beans instead of meat, for example, and ask your server not to include sour cream, cheese, and chipotle sauce. To ensure your meal is adequate, you can ask them to add in extra vegan fillings like guacamole, refried beans, black beans, jalapeños, potatoes, or tomatoes.
Both the soft and crunchy tacos are vegan, as well as the tortilla flour that burritos are wrapped in. The Doritos Locos shells are not vegan-friendly, however.
Vegan mains you can customize and order without animal products include Power Menu Bowl – Veggie, Soft Potato Taco, Bean Burrito, and Black Bean Chalupa Supreme. Always check with your server if what you're ordering is vegan-friendly.
What about the Taco Bell Vegan Crunchwrap?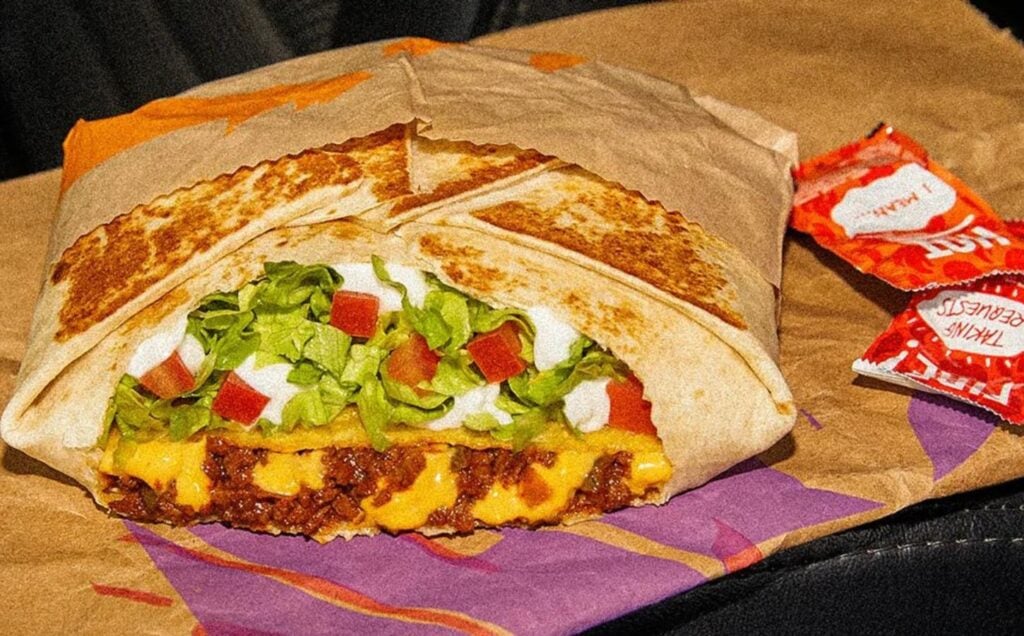 In June 2023, Taco Bell announced the launch of its first ever plant-based Crunchwrap. The wrap came complete with a vegan beef alternative, dairy-free nacho sauce, plant-based sour cream, tomatoes, and shredded lettuce. The Crunchwap was only available at a select number of stores for a limited time. There's every chance Taco Bell could roll it out as a permanent menu fixture, however, so watch this space…
Taco Bell vegan sides
If you're after some sides to go with your meal, the black beans and rice is suitable for vegans. You can also order the jalapeños and guacamole.
Taco Bell vegan drinks
The chain stocks a range of soft drinks – but not all are vegan-friendly. Many people may not be aware that Diet Pepsi contains traces of animal ingredients (though PepsiCo has not confirmed what these ingredients are).
Taco Bell visitors can buy Pepsi Max, Pepsi Max Cherry, Sol Beer, Tango, 7 Up Free, and Robinson Apple and Blackcurrant.
Are the Taco Bell sauces vegan?
Taco Bell stocks a range of hot sauces, all of which are vegan-friendly.
The Taco Bell menu is subject to change, and you should always check before ordering if your meal is vegan-friendly.
More like this: