A branch of Burger King in the Danish capital of Copenhagen has said goodbye to meat for a whole month.
Marking the first project of its kind in Denmark, all meat items were removed from the Rådhuspladsen location on March 15. The restaurant has also reportedly undergone a rigorous deep clean, to avoid any cross-contamination.
While meat is off the menu, dairy and other animal products still remain in the form of sauces made with milk and eggs. However, these have been clearly labeled and are the minority, with most items being fully vegan. 
"We look forward to welcoming guests to our first plant-based restaurant in Denmark," Carsten Lambrecht, county manager for Burger King, said in a statement.
"By opening a restaurant that only serves plant-based and meat-free alternatives, we also get a good opportunity to test products that are not yet part of our traditional menu for our further product development and innovation within the plant-based segment."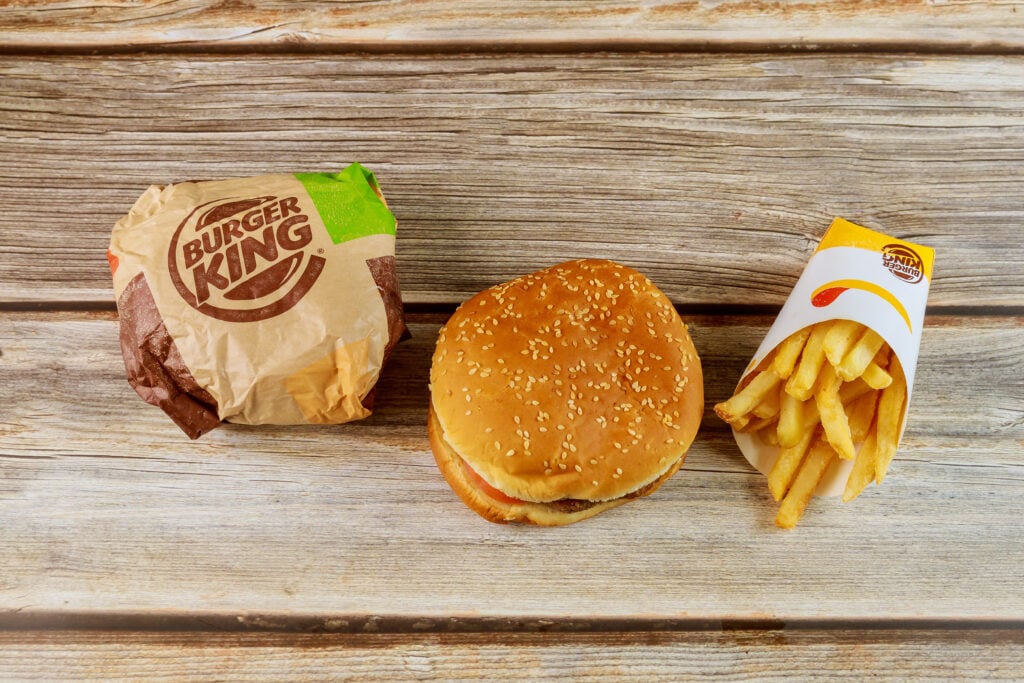 What's on the (mostly) vegan menu in Burger King Copenhagen?
Burger King staples such as the Whopper and Chicken Royale will be available, minus the regular animal protein. In meat's place will be specifically developed patties and filets from The Vegetarian Butcher.
Consumers can also customize their meals, as well as "veganize" dishes that contain dairy and eggs. Vegan cheese and bacon are both on offer, though caution may need to be taken by strict vegan diners. Food containing sauces with dairy and eggs will be prepared on the same surfaces as those without, risking cross-contamination.
Bringing plant-based burgers to Scandinavia
According to Lambrecht, Burger King has trialed similar restaurants in Sweden and Norway in recent weeks. He heralded them a "great success" and hopes to replicate the positive reception in Denmark.
Copenhagen's temporarily meat-free Burger King location will be the largest of its kind throughout Scandinavia, and stand as a benchmark for plant-based demand in the region. It follows a similar project that saw the flagship London location transformed into a vegan fast-food haven for one month in 2022.
Meanwhile, in wider Europe, Burger King has opened numerous fully vegan restaurants. Portugal appears to have been the most recent, though plant-based options have increased in restaurants in most countries.