Subway is one of the world's most popular sandwich chains, known for its footlong subs, wraps, and salads. The fast food restaurant has traditionally relied on meat and cheese, but it now has an extensive vegan menu.
Founded in 1965 in Bridgeport, Connecticut, Subway was originally established as a sandwich shop called Pete's Super Submarines. Since changing its name in the early 1970s, it has expanded to more than 100 countries and territories. As of 2015, it was the fastest-growing franchise in the world. There are now more Subways on Earth than any other restaurant chain (even more than McDonald's). Most of its branches are in the US, but it also has more than 2,000 in the UK, and many more in other countries throughout the world.
Here's everything you need to know about eating vegan at Subway.
Please note: You should always check with your server to ensure that what you're ordering is vegan. The menu is subject to change. Cross-contamination also may be an issue at some restaurants.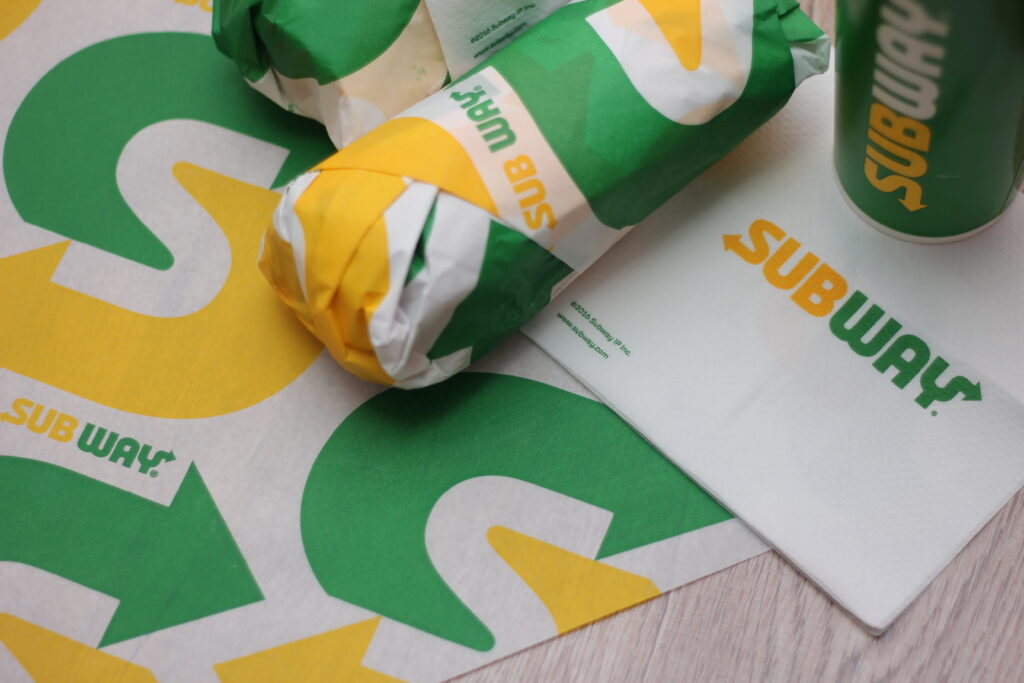 Subway UK vegan menu
Vegan subs
A few years ago, the only Subway option in the UK was a Veggie Delight (essentially a sandwich filled with vegetable toppings), but there are now a wide variety of more substantial options.
Back in 2019, it launched its first vegan-friendly patty. The patty was available as part of a sub or salad, and was spiced with red pepper, chili, garlic, and red onions. In 2020, Subway widened its plant-based options even more to a "Meatless Marinara." A take on its famous Meatball Marinara, the vegan version features meat-free balls alongside vegan cheese in a tomato sauce. More recently, Subway has added the Meatless Philly Steak (make sure you order the one with vegan cheese).
You can also create your own sub, if you ensure to include only plant-based ingredients and bread.
Which Subway UK bread is vegan?
Most of Subway's breads in the UK are suitable for those on a plant-based diet. The only exceptions are Italian Herb & Cheese Bread, as well as Honey & Oat Bread.
The vegan breads include:
Italian White Bread
9-Grain Wheat Bread
Hearty Italian Bread
Gluten Free Bread
Plain Tortilla Wrap
What cheese and vegetables are suitable for vegans?
Subway has its own Vegan CheeZe, which you can order in any sub. The vegetables suitable for vegans are jalapeños, lettuce, cucumber, mixed peppers, tomato, onion, carrot, pickles, sweetcorn, and olives.
What sauces and condiments are vegan?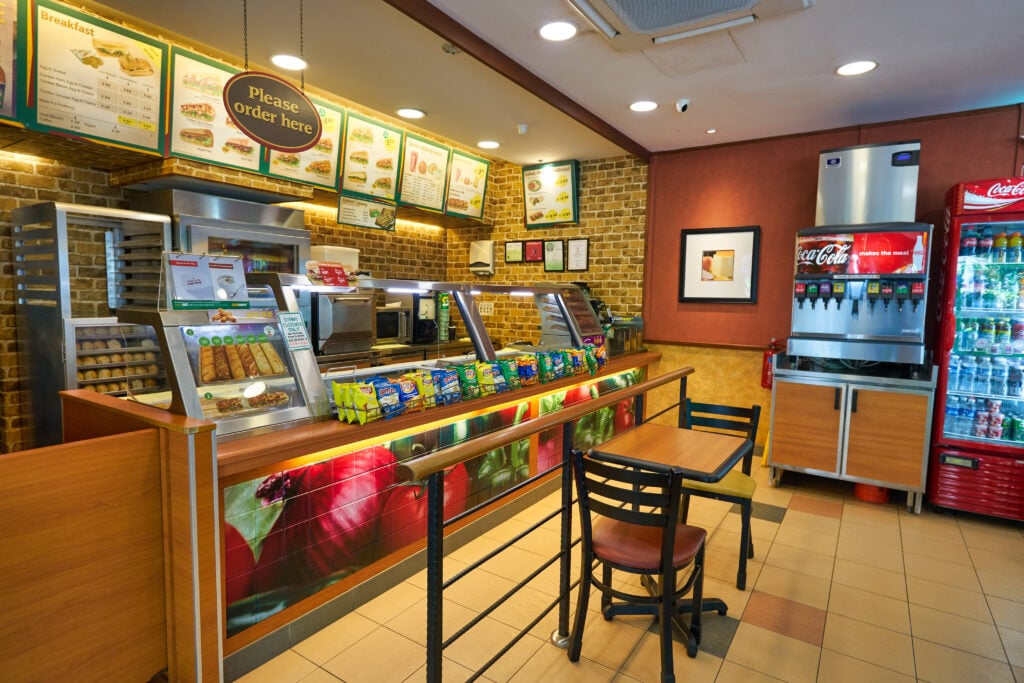 The vegan sauces condiments (according to Subway's allergen guide) are as follows:
Sticky Sweet Chilli Sauce
Sweet Onion Sauce
Tomato Ketchup
Garlic & Herb Sauce
Teriyaki Sauce
Sriracha Sauce
Salsa
Marinara Sauce
Garlic Infused Oil
Caramelised Red Onion In Balsamic Vinegar
Crispy Onions
Sea Salt / Mixed Peppercorns / Chilli Flakes
Southwest Seasoning
Multi-Seed Mix
Vegan desserts
There is currently one vegan dessert on the Subway UK menu, which is the Vegan Double Chocolate Cookie.
Subway USA vegan menu
While the UK has an ever-growing plant-based menu, the situation is a little different across the pond. Subway USA has yet to introduce a vegan-friendly sub. It is possible, however, to make your own meal. Here's what you need to know.
How to order a vegan sub in the US
The only bread that's suitable for vegans is the Artisan Italian. You can use this bread to have a classic Veggie Delight, made up of your choice of vegetables including cucumbers, banana peppers, lettuce, black olives, peppers, onions, tomato, pickles, spinach, and jalapeños. In some locations, Subway offers a vegan-friendly veggie patty, though you should always check before ordering.
Condiments and sauces suitable for vegans include:
Buffalo sauce
Mustard
Oil
Barbecue sauce
Creamy Italian
Fire-roasted Tomato Sauce
Giardiniera
Golden Italian
Hot pepper relish
Ketchup
Sweet chili sauce
Red wine vinegar
Sweet onion teriyaki
Black pepper
Sea salt
Vegan Subway across the world
A number of other countries have introduced plant-based options at their Subways. A key example is Mexico, which added a Teriyaki Veg sandwich to 800 locations in July 2023. The addition was in partnership with plant-based organization EligeVeg, and features vegan chicken in a sweet and tangy sauce.
In January 2023, Subway announced a partnership with The Vegetarian Butcher in Europe. It's this brand that's used to make the beef in the UK's Meatless Philly sub. This plant-based meat is also available in countries including Ireland, Switzerland, Germany, Austria, Sweden, the Netherlands, Norway, and Finland.
More like this: