People in Germany are eating the lowest amount of meat since records began, according to new research.
The central European country is famous for meaty foods like schnitzel and sausages. Its residents, however, are increasingly moving away from these products and towards plant-based alternatives. 
Figures from the German Agriculture Ministry found that that meat consumption had dropped to 52kg (115 pounds) per person in 2022. This was the lowest since calculations began in 1989. Just five years ago, the amount was 61kg (134 pounds).
Germans are becoming more and more mindful of the impact meat has on non-human animals and the planet. What's more, it's thought that increasing costs have spurred people on to move away from animal products.
The rise of meat-free eating in Germany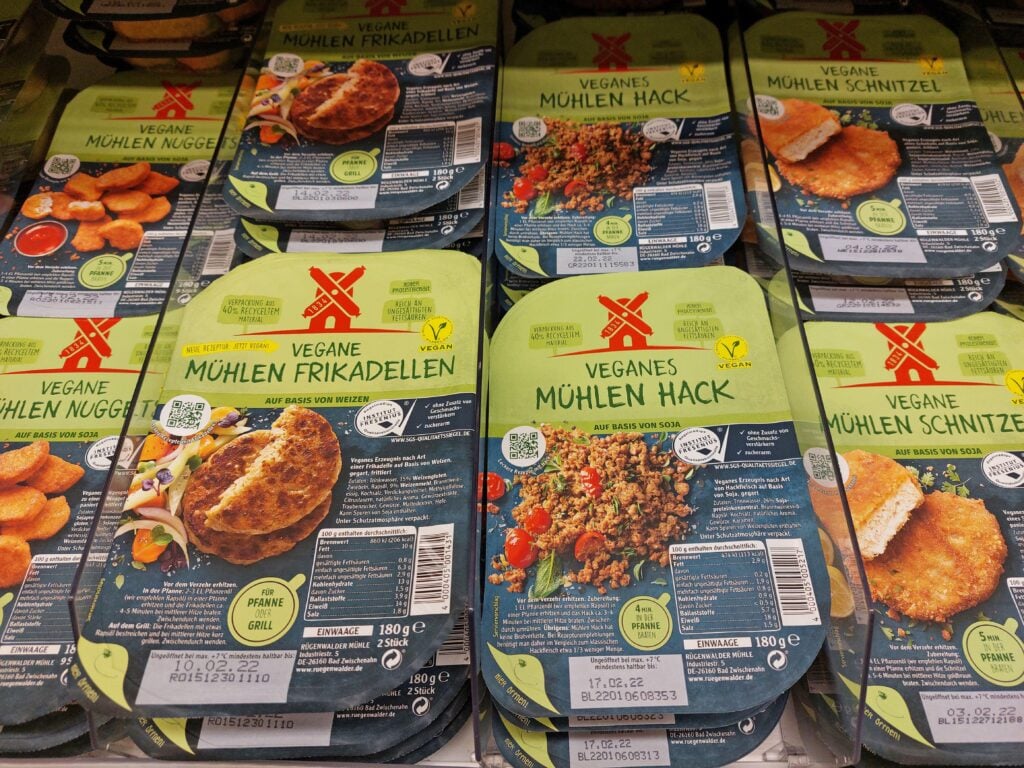 It's thought that around 10 percent of Germany's population follow a meat-free (vegetarian diet). Veganism is also increasing in the country, with around 3.8 percent abstaining from all animal products. 
Germany is thought to have the highest per capita vegan population in Europe. Over half of people (55 percent) reportedly identify as "flexitarian," meaning they eat a meat-free diet most of the time. 
Due to exceptionally high demand, the plant-based food space in Germany is booming. Tofu sausages, seitan schnitzels, and veggie burgers are particularly popular foods. According to the Federal Statistical Office (Destatis) in 2021, Germany companies produced almost 17 percent more meat alternatives than the previous year, and 62.2 percent more than 2019.
The country's fast food joints also appear to be embracing the growing market faster than any other countries. McDonald's Germany, for example, became the first in the world to offer chicken-free nuggets and a vegan McFlurry. These have become popular menu fixtures.
More like this: