McDonald's UK has debuted its newest vegan menu item, the Double McPlant burger, in time for Veganuary.
Featuring two Beyond Meat patties, it's a reimagining of the original McPlant, which was launched in the UK in 2021.
McDonald's states that the release came as a result of consumer feedback. In a press release, the fast food giant revealed that customers had directly asked the chain to consider doubling the Beyond Meat patties to make a more fulfilling burger.
"It's no secret that people went wild for the taste [of the original McPlant burger], with many taking to Twitter to express their desire for a doubled-up version," a spokesperson said.
It also confirmed that the original McPlant took more than three years to develop. This could explain why the seemingly fast-to-market Double offering has been criticized by some tasters.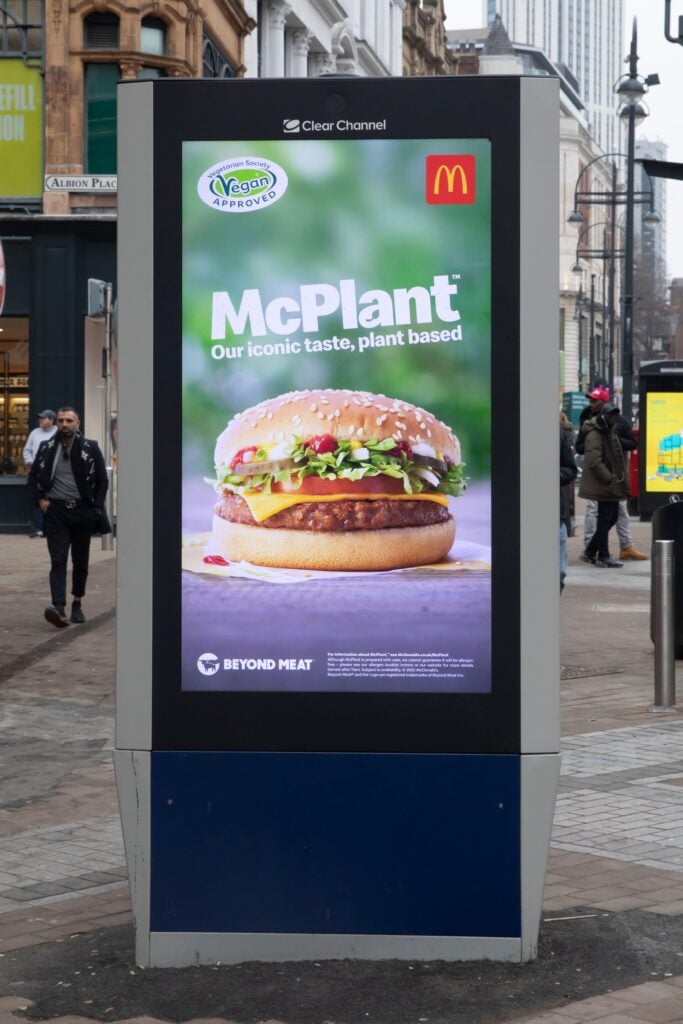 Double McPlant: not the crowd pleaser it was supposed to be?
Despite initial excitement surrounding the launch, some critics have expressed their disappointment at the Double McPlant.
The crux of the issue appears to be a lack of extra nondairy cheese, salad, and pickles. This created an imbalanced bite that was "beef" heavy. Other criticisms focus on the cost: £4.89 for a burger on its own or £6.49 as part of a meal. For context, a Big Mac costs £3.49 on its own.
Not all the reviews were bad however, with some fans enjoying the larger portion size and more substantial bite.
Honest review of the Double McPlant
As stalwart tasters of almost every vegan Christmas sandwich released in the UK in December, we had to try the Double McPlant.
We enjoyed the original McPlant. Potentially for its novelty value, but also for the convenience of being able to grab a burger in a pinch. However, the Double McPlant, something we thought we wanted, left us unimpressed.
Instead of a hearty meal, we were saddened by the flat patties, scant smattering of salad and lack of extra cheese. All the burger needed was double everything and it could have been a winner. Simply slapping in another patty did not do enough.
Our final thought mirrored that of so many other vegan McDonald's eaters: when is the plant-based Big Mac coming?
The Double McPlant is available in all UK and Ireland restaurants now.