Chickpeas are a wonder ingredient that feature in so many vegan and non-vegan recipes alike. They're cheap to buy, easy to transform, and good for you — and as the cost-of-living crisis continues to bite, chickpeas can be a budget-friendly addition to your shopping list.
You can do more with chickpeas than simply making hummus. (Though that's never a bad move either, especially with some homemade bread and maybe some crudités. We digress…)
Thanks to their neutral taste, chickpeas can be added to any number of recipes to top up the protein level, without affecting the flavor. Serving up 19 grams of protein for every 100-gram portion, these little legumes are powerhouses of energy and hunger satisfaction.
But hey. Don't just take our word for it. Check out six of our favorite ways to cook with chickpeas and see for yourself if your money stretches a little further and your tummy feels a little fuller.
6 vegan dishes you can make with chickpeas
1. The ultimate creamy mushroom hummus recipe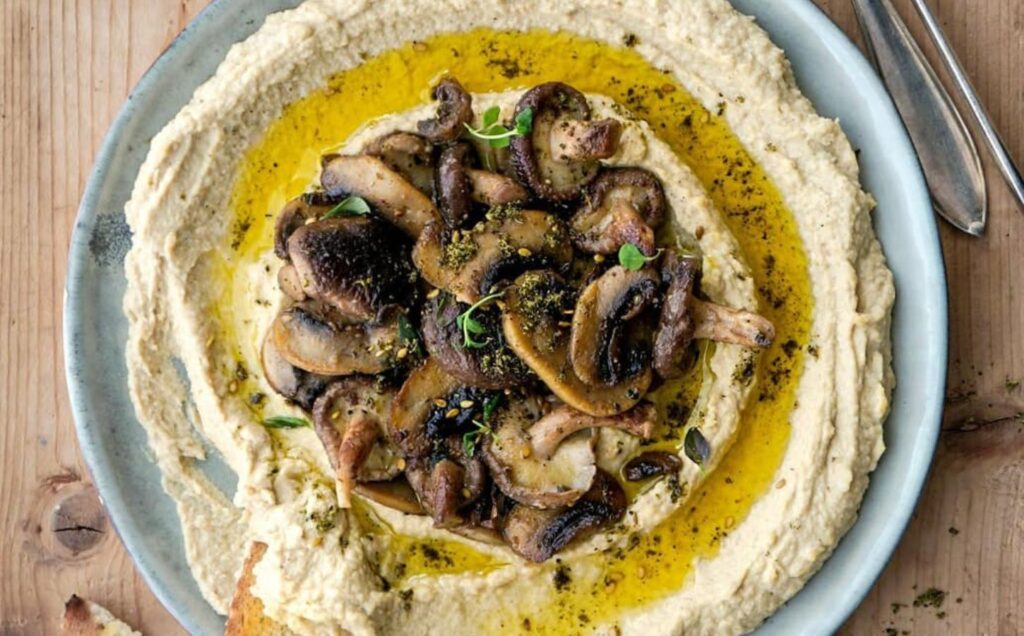 Let's start with hummus and work up! For a fully dressed version of everyone's favorite dip, this recipe provides bags of flavor, extra veggies, and works beautifully as a jacket potato topper when you're not in the mood to cook anything complicated.
Equally, it's great served in a dish with some breadsticks on the side. Good food doesn't have to take hours.
Check out the recipe here
2. Vegan chickpea tuna mayo that goes on everything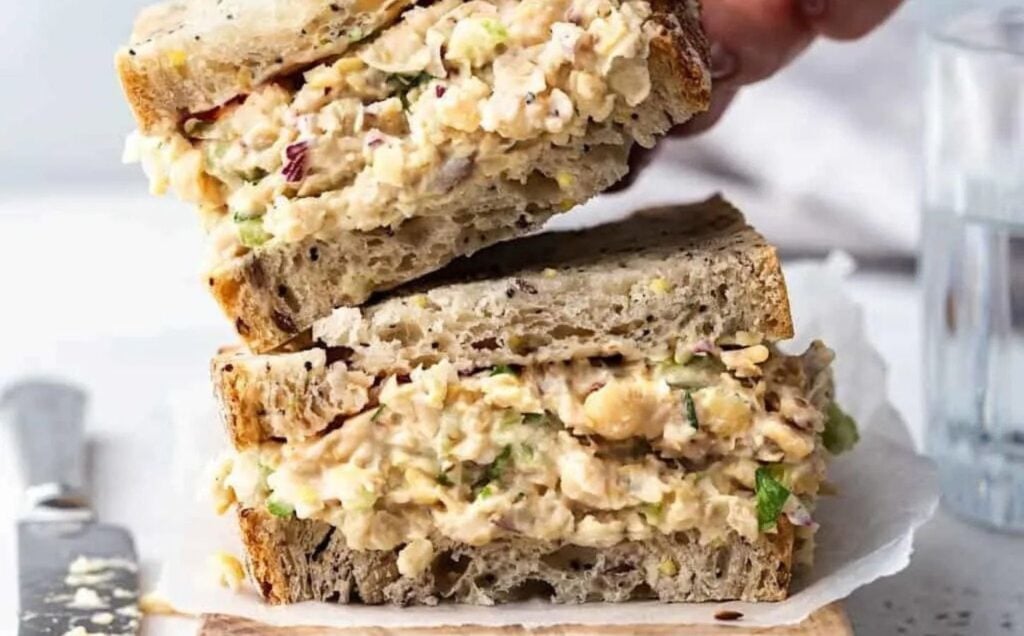 Not everyone misses tuna when they turn vegan but if you do, this is a must-try recipe that's great in a sandwich, with pasta, or anything else you like.
The texture is what's important here, so make sure you don't get too carried away with the chickpea mashing. Also, if you want to up the seafood flavor, you could consider adding some chopped seaweed into the mix as well.
Top tip: if you're planning to use this in a sandwich, we highly recommend a seeded loaf. The crunchiness compliments the creamy filling perfectly.
Read the recipe here
3. Spiced chickpea stew you wish you found sooner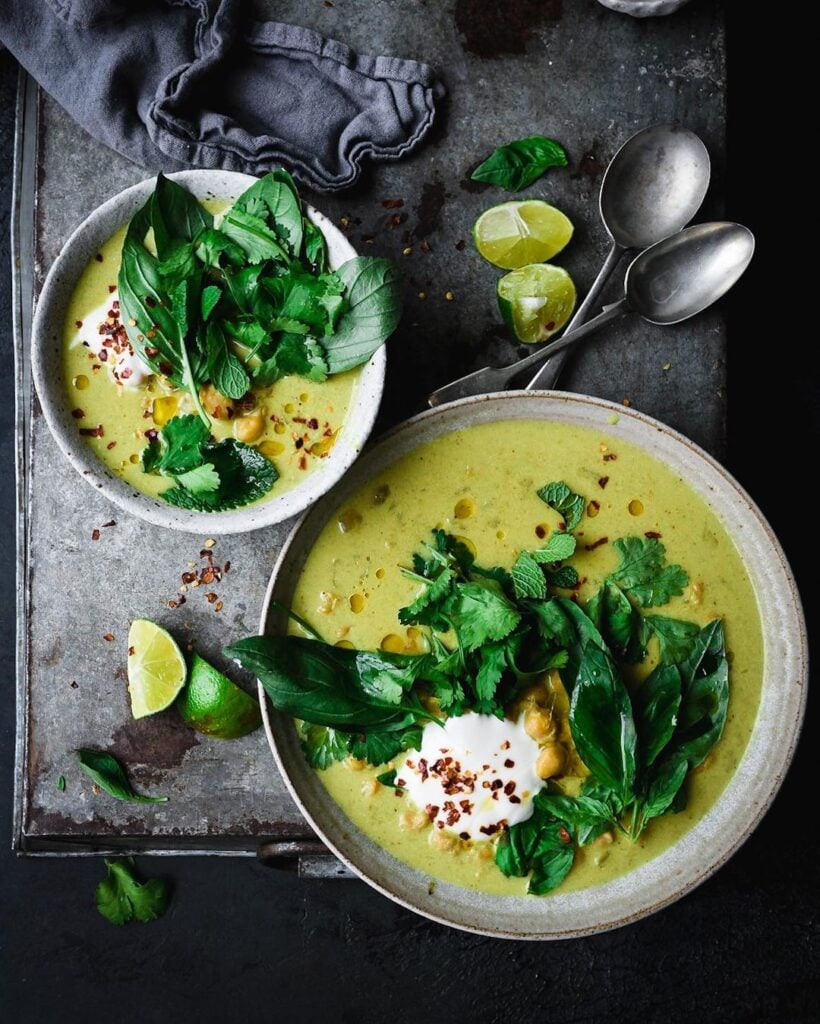 The weather might getting warmer in some parts of the world, but we're still in full-on comfort food mode which means that soups and stews are still in the kitchen rotation.
This spicy stew gives a nod to Thai green curry thanks to the coconut milk base and generous use of ginger (perfect for seeing off summer colds, by the way). But best of all is that it can be made quickly and in one pot, which means you get a delicious vegan dinner with minimal cleanup to worry about later.
Serve with rice or a hunk of crusty bread for a super-filling but cost-effective meal.
Find the recipe here
4. Healthy vegan ratatouille with chickpeas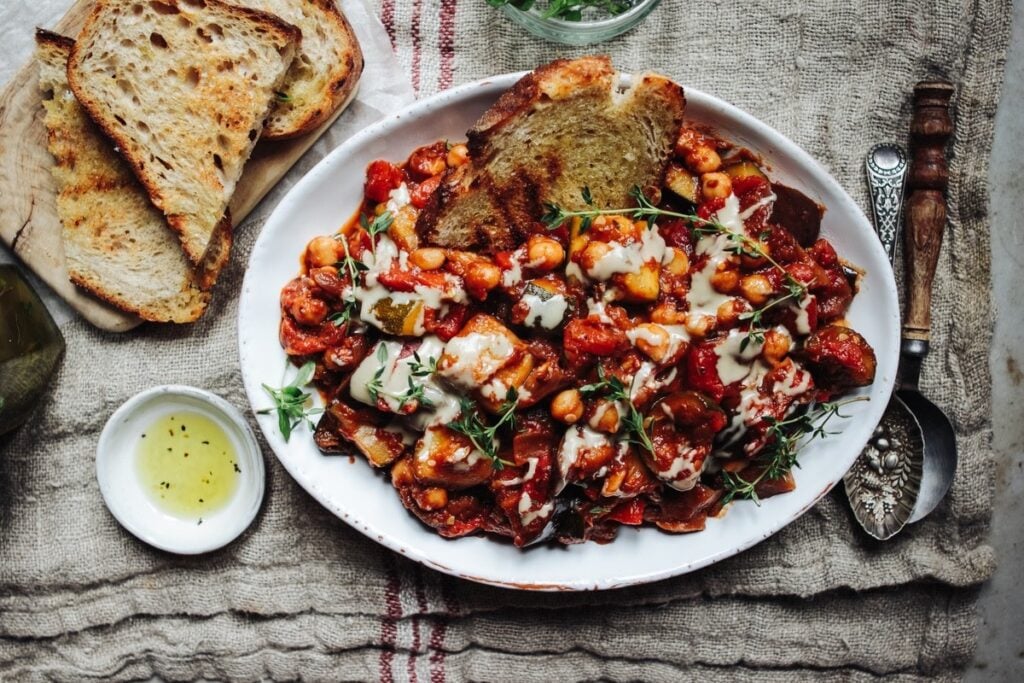 Get your five-a-day and more with this vegetable-packed main course that tastes as good as it looks. While chickpeas are the embellishment here, they add valuable protein that will keep you full for longer and make the dish go further, saving you even more money. They also add some extra texture into the mix, which keeps things interesting.
When you're making veggie-heavy dishes, such as ratatouille, try to hit the supermarket late and grab all the discount produce bargains. That way, you can create a hearty meal that works out to just a few cents per serving.
Check out the recipe here
5. Buffalo chickpea taquitos you won't stop eating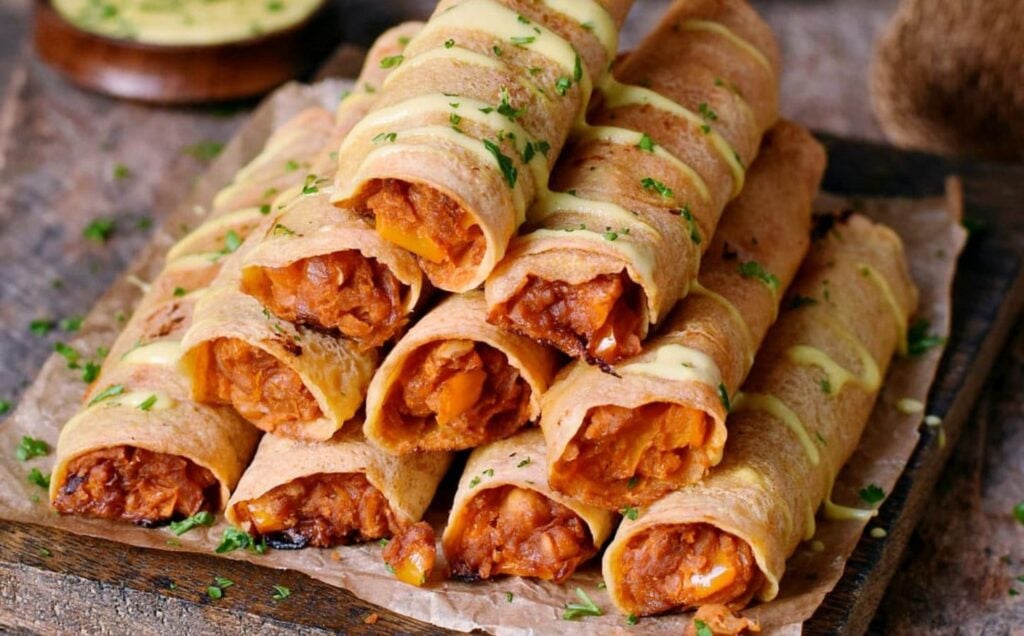 These spicy hand-held treats can be whipped up in under 30 minutes and deliver a massive taste punch.
Spiced dishes are where chickpeas come into their own, as they can soak up the flavor of any sauce they're cooked or marinaded in. Here, they absorb a smokey garlic vibe that manages to push through the flour (or gluten-free) tortillas they are wrapped in.
Because taquitos are small, one can of chickpeas goes a long way, but don't feel bad if you have to double-up this recipe and make more than you can actually eat. They get us that way too. So moreish!
Find the recipe here
6. Mind-blowing chickpea Jammie Dodger blondies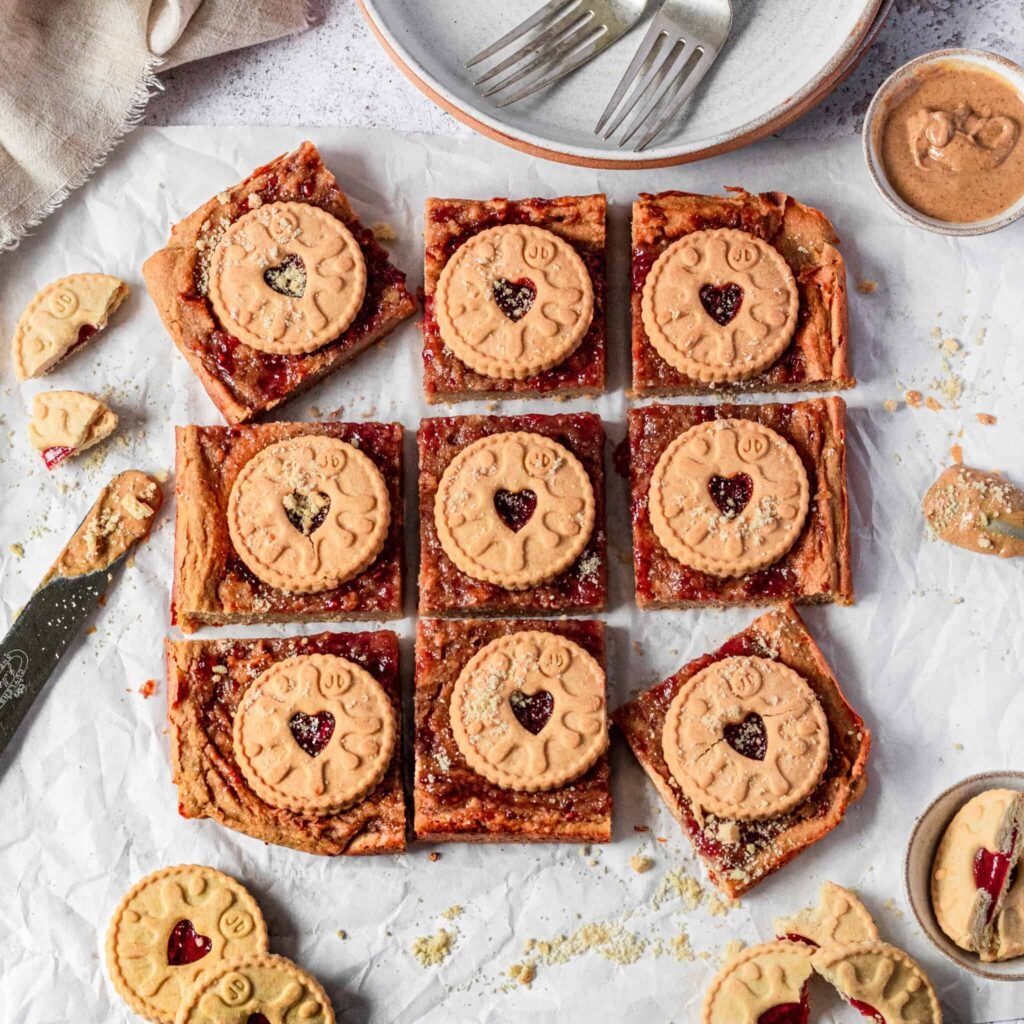 If you didn't already know, chickpeas can be used in sweet recipes as well as savory ones. In fact, when it comes to brownies, blondies and other baked goods, they help to make a super-rich (and protein-filled) batter.
We promise that you will not taste chickpeas in these blondies at all. The top notes here are raspberries and maple syrup, which is obviously what you want in a dessert. And even though they might sound like you'll need plenty of expensive ingredients, we think most vegan kitchens will have everything needed to bake these blondies. Except for Jammie Dodgers. They might need to be a special purchase.
Check out the recipe here
—
Looking for more nutritious budget-friendly vegan recipes? You might like: