The UK's vegan cheese market has a new player, with the arrival of a plant-based version of the Laughing Cow's iconic triangles.
Following the release of two vegan flavors in the United States last year, the Laughing Cow is now bringing its iconic soft cheese to the UK.
Owned by French dairy company Bel Group, the Laughing Cow is a popular brand of snack cheeses. The new vegan offering has Vegan Society approval.
Where to buy the vegan Laughing Cow
The plant-based version of the Laughing Cow will start out in two supermarkets – Asda and Sainsbury's. It will cost £2.50 for a wheel of eight triangles.
The vegan Laughing Cow is made of almonds, coconut oil, sunflower oil, pea protein, and seasonings. It is also enriched with calcium and vitamin B12. Each triangle contains 34 calories.
Climate-friendly cheese
Bel Group's decision to develop and roll out a vegan version of the Laughing Cow highlights growth in consumer awareness of the ethical and environmental costs of farming cows.
The group has committed to "a net reduction of one-quarter of greenhouse gas emissions throughout Bel's entire value chain by 2035." Despite this, the range remains dominated by emissions-heavy dairy products.
Specifically, the dairy sector accounts for around four percent of all global anthropogenic greenhouse gas emissions (GHG). Its new plant-based product release will help reduce the group's environmental impact.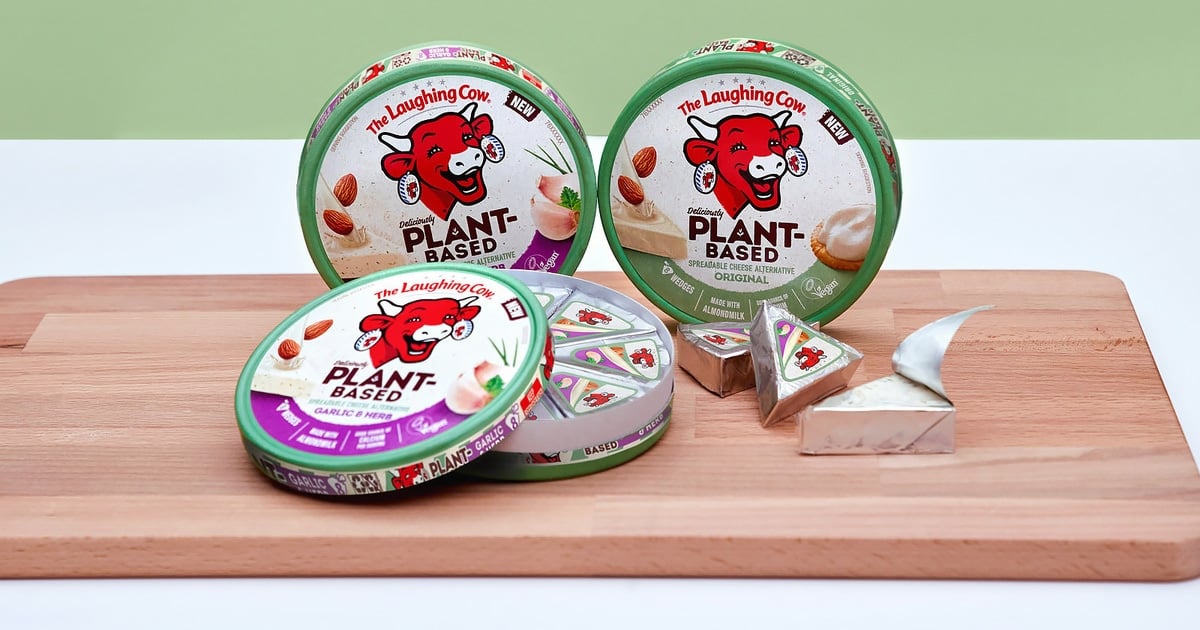 A growing market of vegan cheeses
The launch of the Laughing Cow's plant-based version follows similar moves by other dairy companies.
Philadelphia has released vegan versions of its products in the US and UK. After a strong reception, Cathedral City also expanded its range of dairy-free cheeses earlier this year.
Growing markets for vegan yogurt and butter have also sparked dairy companies to increase their plant-based ranges in these areas.
More like this: