In good time for Christmas, UK dairy merchant Elmlea has unveiled a vegan brandy cream. It's made from lentil protein and coconut and rapeseed vegetable oils, and is completely dairy-free, plant-based, and gluten-free. It also doesn't use artificial colors or flavors. 
Brandy cream is traditionally served with festive desserts, such as Christmas pudding or mince pies. The vast majority of these products are made with dairy, and plant-based versions aren't typically sold in supermarkets. According to Elmlea, this new plant-based offering is just as effective for Christmas desserts and whipping as its dairy-based creams. Despite the brandy flavoring, it is an alcohol-free product.
"Elmlea Brandy is dairy-free and alcohol-free and can be enjoyed by all the family no matter their age or dietary requirements," Ian Hepburn, UK marketing director at Upfield said. "We're confident that shoppers will love the taste, and we're delighted to be offering shoppers delicious, dairy-free choices."
Elmlea is well-established, with its buttermilk-derived products available in supermarkets like Sainsbury's and Tesco. The brandy cream will be its second vegan product, following The Plant-Based Double Cream Alternative.
Where to buy Elmlea's vegan brandy cream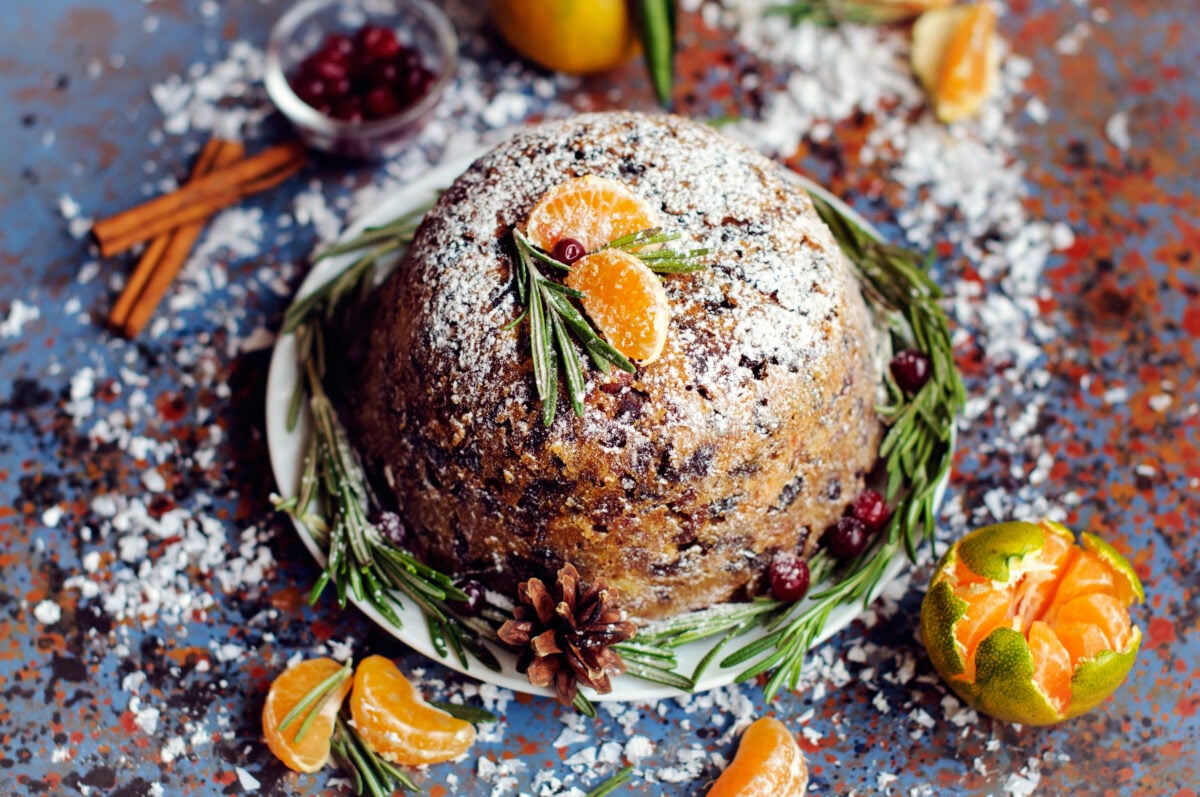 If you're keen to get stocked up in time for Christmas, this vegan brandy cream is already available to buy online from Ocado, priced at £1.55 per tub. It will then be available from major UK supermarkets from November 13th, giving a good lead-up time for Christmas ingredient buying. 
Besides this festive-themed product, Elmlea also offers its versatile Plant-Based Double Cream Alternative. The brand recommends using it in recipes such as vegan roasted vegetable lasagne, vegan chocolate ganache raspberry cupcakes, and a vegan pasanda.
Other vegan cream options
While this is thought to be the first vegan brandy-flavored cream to hit the UK market, there are other plant-based, cruelty-free creams available. Oatly offers a Creamy Oat product, The Coconut Collab sells a Double Cream, and Alpro's Alpro Soya Chilled Dairy Free Alternative to Cream has been on the market for some time now.
With awareness of the destructive impact the dairy industry is having on the environment on the rise — dairy accounts for four percent of total greenhouse gas emissions produced worldwide — Elmlea's Vegan Brandy cream is another product that meets the increasing demand for more sustainable food products. Many consumers are also opting for dairy-free milk and creams for health reasons; it is believed that around 68 percent of the world's population has lactose malabsorption, a reduced ability to digest dairy.
There is also growing understanding of the ethical costs of the dairy industry. There are 264 million cows used for dairy worldwide, and they are well-documented to suffer throughout their lives. They are forced to give birth each year until their bodies give up, at which point they're taken to the slaughterhouse.
More like this: