A new investigation has exposed "zero-grazing" dairy farms in the UK, dispelling the myth that the country's cows spend their lives on green fields.
Zero grazing denotes intensive "livestock" farms that keep animals locked inside at all times. The factory farm-style facilities tend to be huge, and house cows in "barren cubicle-style sheds."
Animal rights organization Viva! was handed what it described as "damning" evidence into the growing industry. It claims that such farms are supplying the UK's biggest dairy companies, including Arla and Müller.
Investigators visited three of England's largest dairy farms, as well as one calf-rearing facility, between 2021 and 2022. These were Newburgh Dairy in Dorset, Pawton Manor in Cornwall, and Lea Manor and Grange Farm in Cheshire.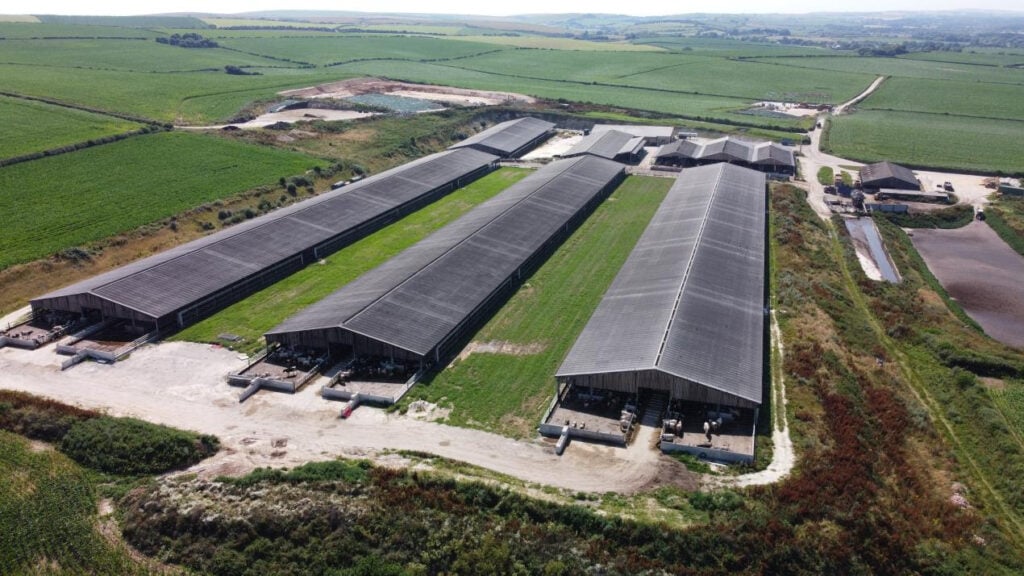 The problems with zero grazing
The European Food Safety Authority (EFSA) states that zero-grazing systems leave cows at increased risk of "hoof problems, teat tramp, mastitis, metritis, dystocia, ketosis, retained placenta, and some bacterial infections." This means that dairy cows, who are already at risk in traditional grazing farms, are more likely to suffer in indoor systems.
Calves in the dairy industry are generally taken from their mothers soon after birth and put into isolated pens. Investigators filmed around 500 of these hutches at Pawton Manor. Calves were also fed milk replacer with a robotic machine, and some were also left without water overnight.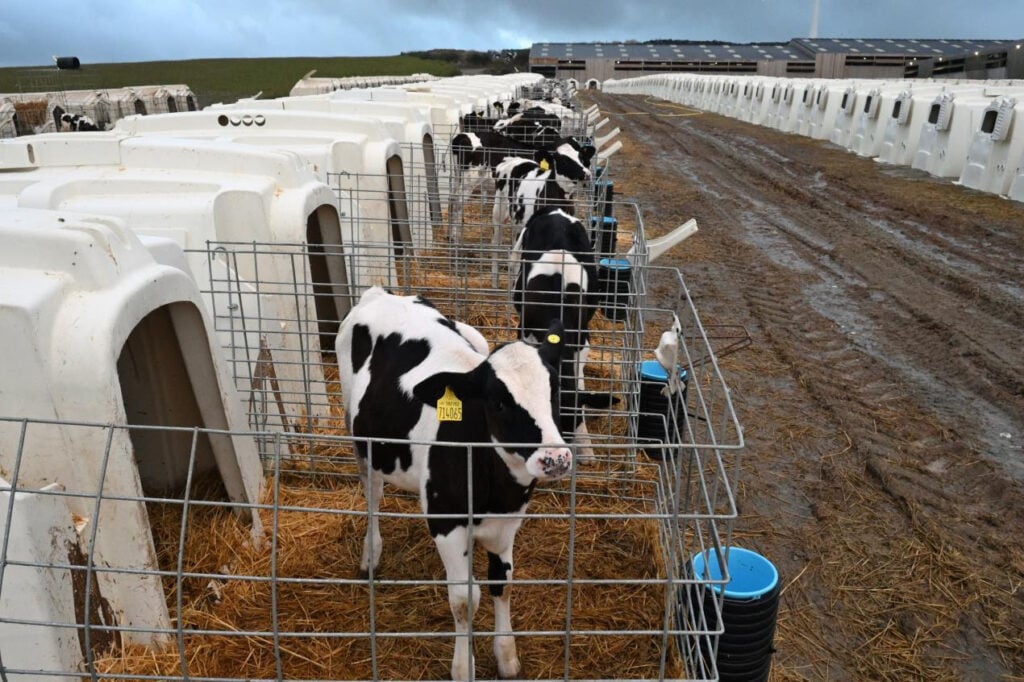 "For the first time ever, the British dairy industry's secret shift towards zero grazing is out in the open," Juliet Gellatley, founder and director of Viva!, told Plant Based News (PBN).
"Viva!'s latest exposé uncovers the harsh conditions on zero-grazing dairy farms supplying giants like Müller and Arla, where dairy mothers will never roam freely in nature as they evolved to do; instead, they are bored out of their minds and waste away inside the four walls of their iron prison."
The rise of zero grazing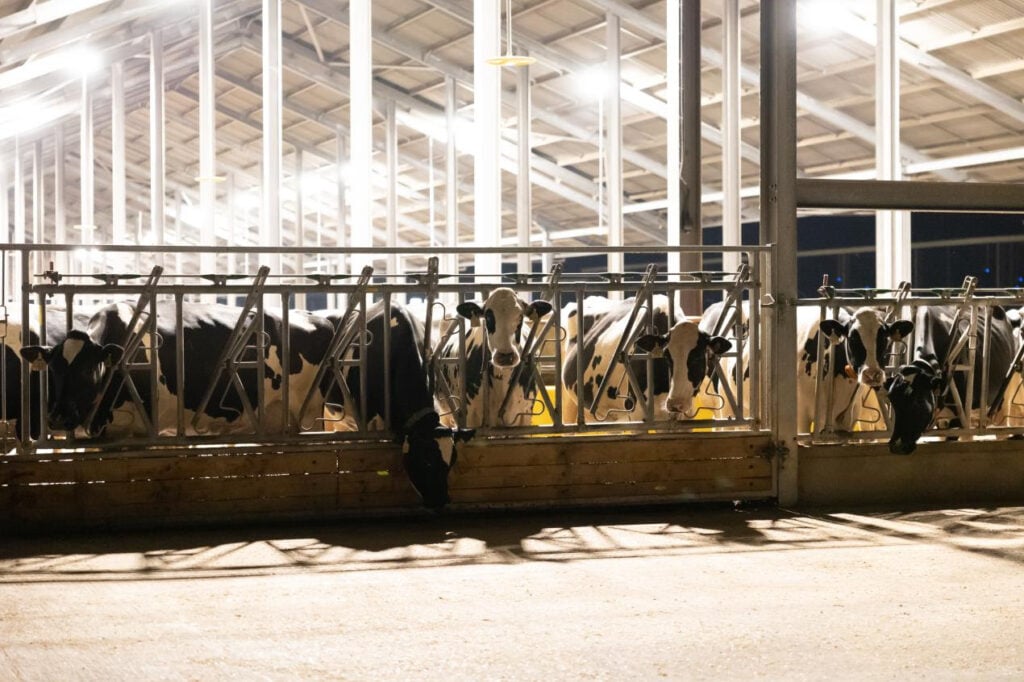 Unlike pigs and chickens, cows aren't traditionally associated with factory farming. In the UK, they have sometimes been allowed onto pasture for parts of their lives. As such, many of the public have a romanticized vision of dairy.
According to Viva!, zero-grazing systems now account for around 20 percent of the UK dairy industry. Its growth in popularity has been attributed to milk producers prioritizing profit over welfare.
While zero grazing isn't yet the norm in the UK, it's arguable that it could follow in the footsteps of other countries in making it so. In the US, around 80 percent of cows are kept in such systems. In Denmark, Germany, and Austria, it's 50 percent. Meanwhile, in Hungary, it's at least 95 percent.
"The UK is sadly following the US and Europe in allowing this silent takeover of total captivity," Gellatley told PBN. "The chilling truth of the dairy industry is that cows have always been sacrificed at the altar of profit, and never more so than today."