The global vegan yogurt market is set to reach USD $12.2 billion by 2033 while rising at a compound annual growth rate (CAGR) of six percent, forecasters have predicted.
In a report published earlier this week, experts stated that increasing demand in alternatives like oat, soy, cashew, and almond is fueling the market. 
Consumer interest in these products is partly driven by health, the report says. It's thought that around 68 percent of the world's population has lactose malabsorption (a reduced ability to digest lactose). There is also greater awareness of the environmental implications of buying dairy. The dairy industry contributes to around four percent of global greenhouse gas emissions, and it also uses up vast amounts of land and freshwater. 
Concern about the ethical implications of dairy is also mentioned in the report. There are 270 million cows being used for milk around the world, and it's well documented that they suffer on farms. In order to produce milk, cows must first become pregnant, and each time have their baby taken from them so they can be milked. Cows will often bellow for days after their calf is gone. Dairy cows will be artificially impregnated each year until their body gives up, at which point they'll be sent to the slaughterhouse. 
The rise of vegan yogurts around the world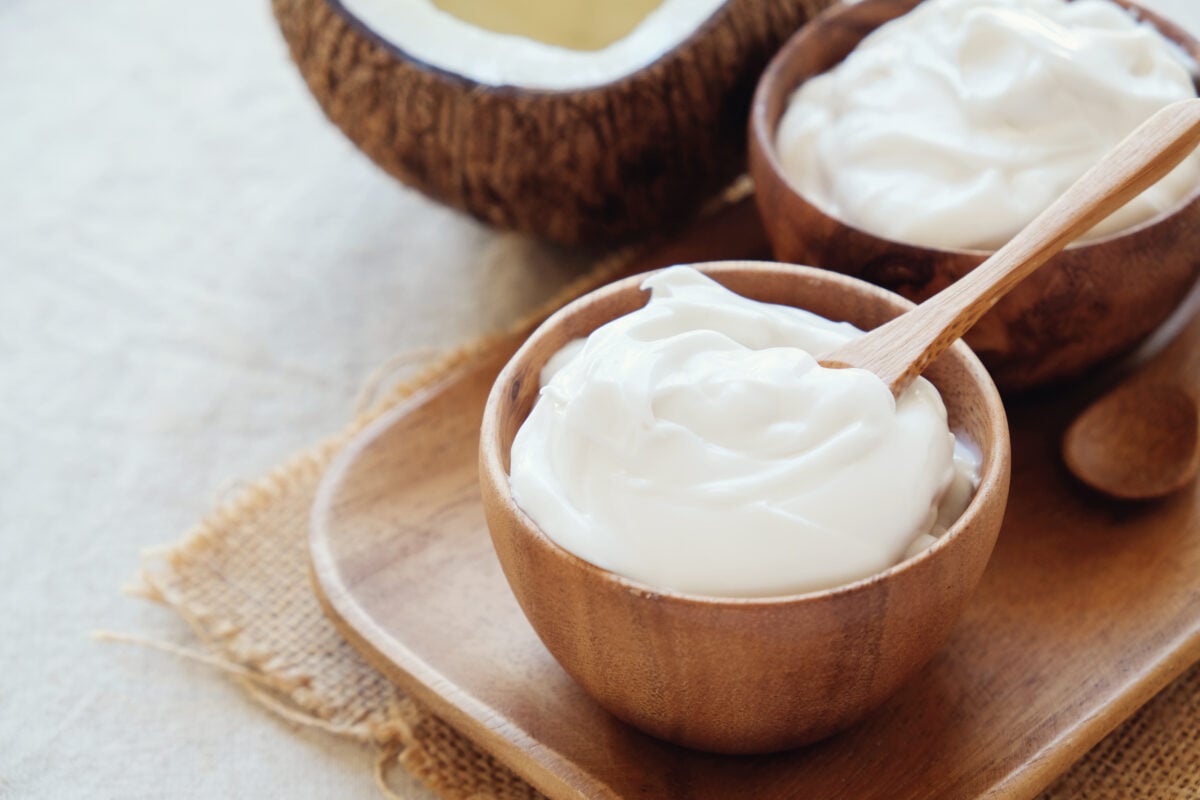 There are now a wide variety of brands catering to those who have moved away from yogurt. As well as all-vegan companies like Alpro, Oatly, Follow Your Heart, and Nush, a number of dairy companies like Petit Filous and Müller also now stock plant-based versions of their products.
Vegan yogurt can be found at many mainstream supermarkets and grocery stores all over the world. According to the report, one country seeing a particularly significant rise in demand is China. The CAGR there has been forecasted at 6.8 percent.
Elsewhere, the report cites the "expanding vegan population" in Europe as driving growth on the continent. It says that European countries have been "relatively quick and more open to the idea of veganism."
In the US, rising prevalence of lactose intolerance, as well as increasing interest in veganism and plant-based food, is referenced. The vegan yogurt market is expected to grow at a CAGR of 5.2 percent in the country. 
More like this: