Dairy brand Arla has announced that a vegan version of its iconic Lurpak butter is on the horizon.
Lurpak is one of the most famous butters in the world. The Danish-Swedish brand has its roots in 1901, and the butter is now eaten in households all over the world. The dairy-free version will launch in the UK. While we don't know the exact date, an Arla spokesperson confirmed to Plant Based News that it will be some time in 2024.
"Milk will always be at the heart of what we do here at Arla, but we also know that many households who choose plant-based products also have dairy in their fridge," they said. "We remain committed to providing great-tasting, nutritious food, and we want to give shoppers the options that meet their changing needs and tastes."
Farmer backlash
A number of Arla farmers have expressed anger over the launch. According to Farmers Weekly, there are concerns that the plant-based product could impact the "reputation" of the Lurpak brand.
"We are in disbelief that Arla decides to launch a plant-based alternative using the Lurpak name, our world-renowned and best-selling dairy brand, at this time when we are beginning the journey to produce milk more sustainably," said Arla milk supplier Gary Mitchell.
Another farmer, who reportedly wished to remain anonymous, added: "Lurpak is a dairy brand which is very trusted by the consumer. I'm not sure Arla should be going down the plant-based spreadable route. If it does, it should use its plant-based brand Jord."
Dairy brands embrace plant-based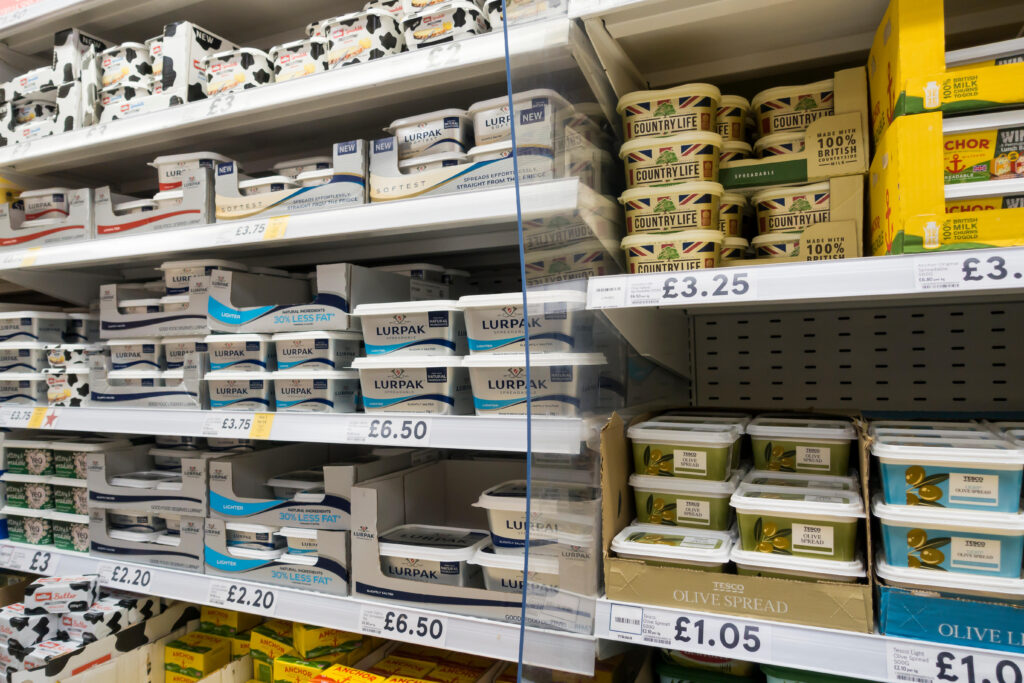 Despite the controversy, Lurpak is just one of a number of dairy brands that have launched nondairy versions of their products. Cathedral City unveiled a hugely popular vegan cheese last year, and Babybel, Laughing Cow, and Boursin have also made similar additions.
Why people are ditching dairy
Dairy-free products have seen a sharp rise in popularity over the last few years. Many people are ditching dairy due to concern about its ethical, environmental, and health costs.
Cows used in the dairy industry are forced to give birth each year, and are impregnated via artificial insemination. They then have their babies removed from them so humans can take their milk. Mother cows often cry out for their calves for days after they're gone. When their bodies are "spent" (they stop producing enough milk), they are sent to the slaughterhouse.
Dairy has also been highlighted as having negative environmental consequences. It's responsible for around four percent of greenhouse gas emissions, and is also linked to deforestation and biodiversity loss.
A number of health conditions are also attributed to dairy products. What's more, many people in the world are lactose intolerant. In the US, it's thought that 90 percent of Asian Americans have the condition, as well as 80 percent of Black and Indigenous people.