UK-based bakery chain Greggs has added a vegan chicken bake to its ever-growing plant-based menu.
The Vegan Mexican Chicken-free Bake is made with THIS! chicken pieces, mixed vegetables, and a Mexican-style tomato sauce. It comes packaged in a crispy pastry case, which is topped with cheese-flavored crumb coating.
The bake is available in Greggs stores nationwide, and will set you back £1.80.
Greggs embraces veganism
While Greggs is famous for its meat products, it's been rapidly expanding its plant-based menu in recent years.
The bakery sparked national headlines in early 2019 with the launch of its now iconic vegan sausage roll. A plant-based take on its famous pork version, the roll was credited as helping Greggs reach £1 billion in sales the year it was released.
Since then, Greggs has added a number of plant-based products including a Sausage, Bean, and CheeZe Melt, a Glazed Ring Doughnut, and a Sausage Breakfast Roll.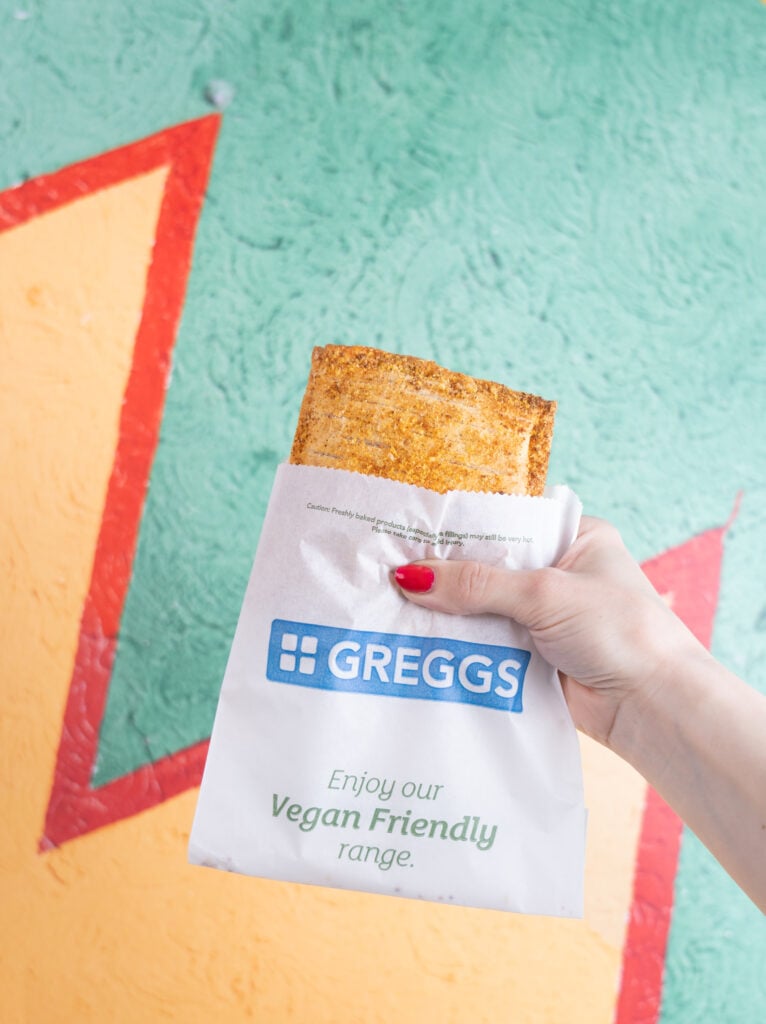 Plant-based eating in the UK
The growing number of vegan options at Greggs, and many other UK food chains, coincides with the rising popularity of plant-based eating in the country.
From 2014 to 2019, the number of British vegans quadrupled. There were thought to be 600,000 vegans, representing 1.21 percent of the population, in 2019. Current estimates state that vegans make up between two and three percent.
In 2022, research from Ipsos found that almost half (46 percent) of Brits aged between 16 and 75 were considering reducing their meat intake.
There are also a huge number of flexitarians in the UK (those who mostly avoid meat, but still occasionally eat animal products). It's thought that around 16 percent of the population identify as such.