McDonald's isn't known for being a vegan-friendly restaurant, but many plant-based and vegetarian customers across the world would probably assume its famous fries are a pretty safe bet.
But McDonald's chips, as well as those at many other fast food joints, sometimes contain animal ingredients. This means that they may not be vegan, plant-based, or even vegetarian.
Perhaps confusingly, whether McDonald's fries are vegan-friendly depends on which country you're in. Some areas make an effort to use only plant-based flavorings and vegetable oils, while others add in non-vegan ingredients to give them a desired taste.
Here's your need-to-know on whether you can eat McDonald's fries in your country.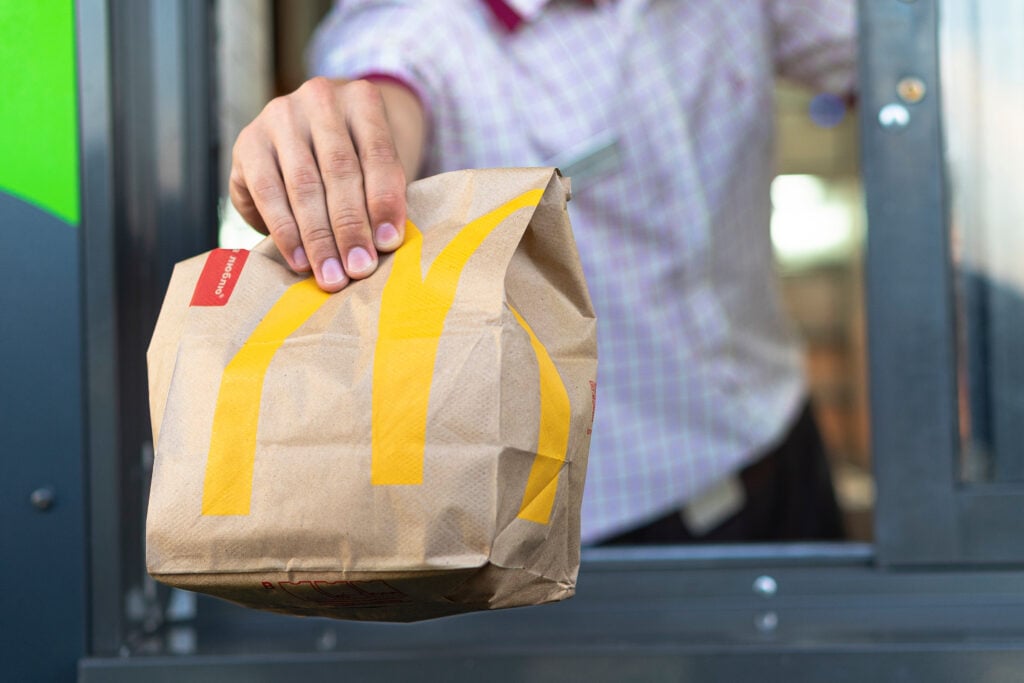 Are McDonald's chips vegan in the UK?
In the UK, McDonald's chips are cooked in a non-hydrogenated blend of rapeseed and sunflower oil, meaning they are vegan-friendly. The chips are also not coated in any animal or animal-derived ingredients.
According to the McDonald's website, the UK fries are made with McCain's, which use the Russet Burbank, Shepody, and Pentland Dell varieties of potatoes. They are said to be chosen for their taste and quality, as well as their long shape.
Are McDonald's fries vegan in the US?
Unfortunately for vegan American McDonald's fans, the fries there aren't plant-based. This is because one of the ingredients is "natural beef flavoring," which contains milk.
"When our suppliers partially fry our cut potatoes, they use an oil blend that contains beef flavoring," the McDonald's website states. "This ensures the great-tasting and recognizable flavor we all love from our World Famous Fries. The fries are cooked in our kitchens, seasoned with salt, and served hot to you."
It isn't known if the beef flavoring contains meat, however, as companies in the US are not legally required to disclose ingredient lists for flavor additives (provided they are FDA-approved). The website only states that it contains milk as it is a known allergen. While they may possibly be suitable for vegetarians, therefore, the chips are certainly not vegan.
The fact that the fries contain the beef flavoring isn't widely known, and may come as a shock to some customers. In April 2023, a TikTok user named Jordan created a video on the subject, which went viral.
"I know why McDonald's fries taste different from everybody else's fries," he said. "And I'm gonna tell you guys.
He then went on to explain about the beef flavoring, adding: "That's why their fries taste so good but also so different from everybody else's. It's probably bad news for vegetarians but the more you know."
Many people voiced their shock at the video, with one writing: "My whole life is a lie."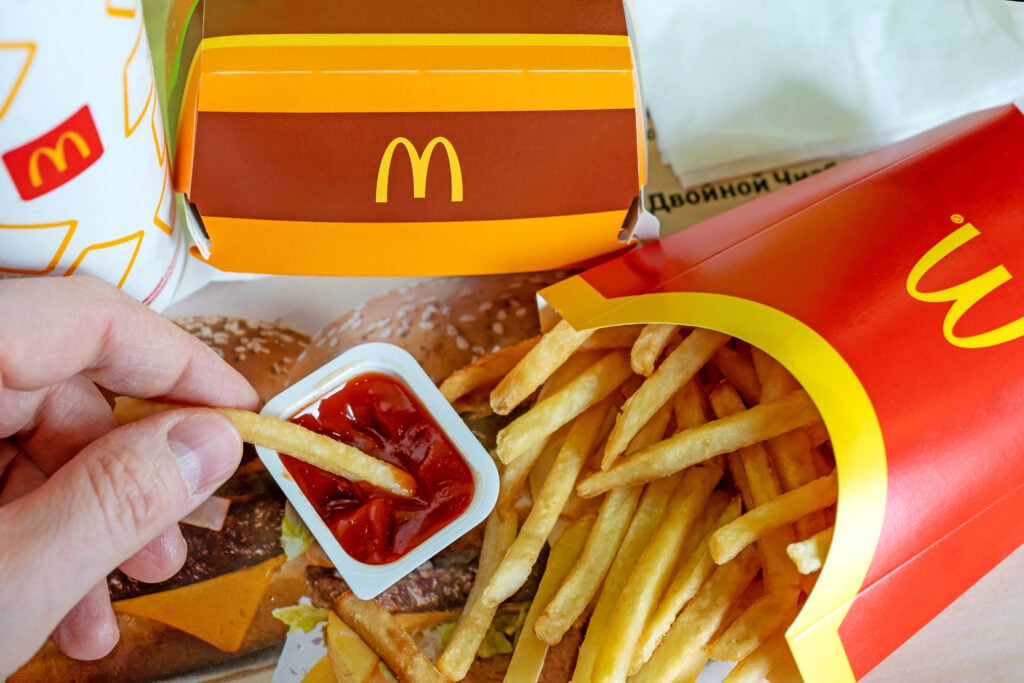 Are McDonald's fries vegan in Australia?
In Australia, the chips contain no animal ingredients and are cooked in vegetable oils, meaning they are vegan-friendly.
The website does note, however, that there is cross contamination risk of egg and dairy products, meaning the fries aren't suitable for allergy sufferers.
Are McDonald's fries vegan in Canada?
It's the same story in Canada – the fries contain no animal ingredients, and are also cooked in vegetable oil.
More like this: