Filmmaker James Cameron is one of the many celebrities to have spoken publicly about veganism in the last few years. The Titanic and Avatar director is known to follow a plant-based diet, but whether or not he's vegan has been subject to debate.
It isn't known whether he follows the lifestyle in all aspects of his life. He sparked controversy last year after attending a dolphin show while promoting Avatar: The Way of Water. He's also previously distanced himself from the word "vegan."
Here's what we know about Cameron's diet and whether his lifestyle is vegan.
Is James Cameron vegan?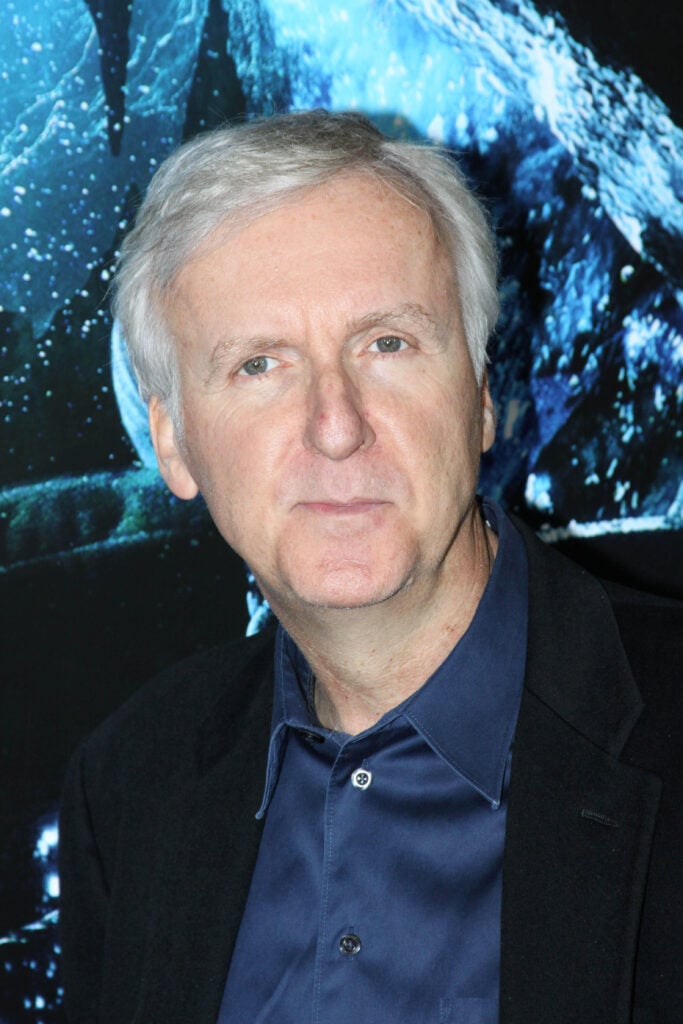 James Cameron, born in 1954, is a Canadian director, screenwriter, and producer. He is thought to have adopted a fully plant-based diet in 2012, a few years after the release of the first Avatar film in 2009. Avatar carries an environmental message, with the plot revolving around a corporation seeking to extract natural resources from a fictional moon, named Pandora, in the year 2154.
He has since endorsed the health benefits of plant-based eating. Speaking to Deadline in 2018, he said: "The fact that I've been eating plant-based for six years, I haven't been sick one day, I haven't been sick at all in six years. I haven't had a sniffle, I haven't had a flu, a sore throat or anything in six years and that was certainly not the case before that."
Cameron added that he was on an "enormous mission" to make more Avatar films at the age of 63. And, that he's "got tons of energy." He added: "I don't think I could be doing this if I wasn't plant-based, not at this age. I think that's a big factor."
Veganism on the 'Avatar' set
According to reports, Cameron ensured that the production followed the messaging of the film – and he is thought to have enforced a strict vegan food policy on set.
"We have to walk the walk. We have to live our lives, as the people working on this film, consistent with the message of the films," he is reported to have told the crew. "So we're all going to eat vegan on this production."
He is thought to have provided vegan Italian, Thai, Mexican, and other cuisines. While the crew were free to eat meat off-set, many embraced his plant-based catering.
James Cameron and 'The Game Changers'
Cameron was an executive producer of the 2018 film The Game Changers. It has since gone on to be one of the most popular vegan documentaries (with a sequel in the works). The film explores the health benefits of a plant-based diet, with particular focus on men and athletes.
"I don't usually dump my own money into movies but we wrote a pretty fat check to get this film going," Cameron previously told Deadline. "They had a sizzle reel, I showed Arnold [Schwarzenegger] the sizzle reel, got him involved and so on. It built momentum."
The film features a number of experts, including a cardiologist named Dr. Dean Ornish. Together, they make the case that plant-based eating reduces inflammation and lowers the risk of heart disease. A number of athletes also appear in the film, including NFL stars.
"The greatest single barrier to entry for men contemplating [a vegan diet]—even for their own health, even if their lives depended on it, if they were facing a quadruple bypass—is this idea that to be a big strong man you have to eat animal flesh. That's just wrong," Cameron said.
James Cameron renames veganism
Cameron caused a stir in November 2022 after revealing that he refers to himself as a "futurevore" rather than vegan. He said it was an attempt to rebrand the lifestyle, due to the fact that vegan "has all those connotations."
"The term I came up with is futurevore. We're eating the way people will eat in the future. We're just doing it early," he told GQ.
Dolphin show controversy
While we know that the filmmaker follows a plant-based diet, there is some debate over whether he's vegan. Being vegan means not contributing to animal suffering in every aspect of your life (as much as possible), meaning its scope is far wider than what we eat.
In December 2022, Cameron sparked controversy after attending a dolphin show as part of the press tour for Avatar: The Way of Water.
At a press event in Japan, Cameron and his team watched an Avatar-themed dolphin show at a marine park. Cameron introduced the show, saying "Welcome to Pandora."
Attending dolphin shows is not compatible with a vegan lifestyle, as the animals are held captive against their will and forced to take part in unnatural performances. After a great deal of criticism from the community, Cameron responded to the backlash.
In an email to ocean photographer Brian Skerry, which was then posted on Facebook, Cameron wrote: "We were on a whirlwind publicity tour for Avatar: The Way of Water across multiple countries, and I was getting whisked along from one appearance or interview to another for a week straight, literally doing twenty or thirty interviews a day."
He added that he was handed a schedule that showed an event was taking place at an aquarium. He said that he'd envisaged "something like the Monterey Bay Aquarium, with its great science and conservation programs." Cameron stated that there had been no mention of a dolphin show, and that he found out "as they were walking on stage."
—
Looking for more content like this? You might like: