Over the last few years, many people have questioned whether Ricky Gervais is part of the growing list of vegan celebrities.
The actor and comedian, known for his work on shows like The Office and Afterlife, has long been vocal about animal welfare issues. He had until relatively recently, however, never confirmed if he followed a plant-based diet or vegan lifestyle.
But that all changed in early 2022. During an appearance on The Tonight Show in the US in January, Gervais finally confirmed that he was indeed a vegan. 
Here's what Gervais has said about veganism, and everything we know about his animal advocacy.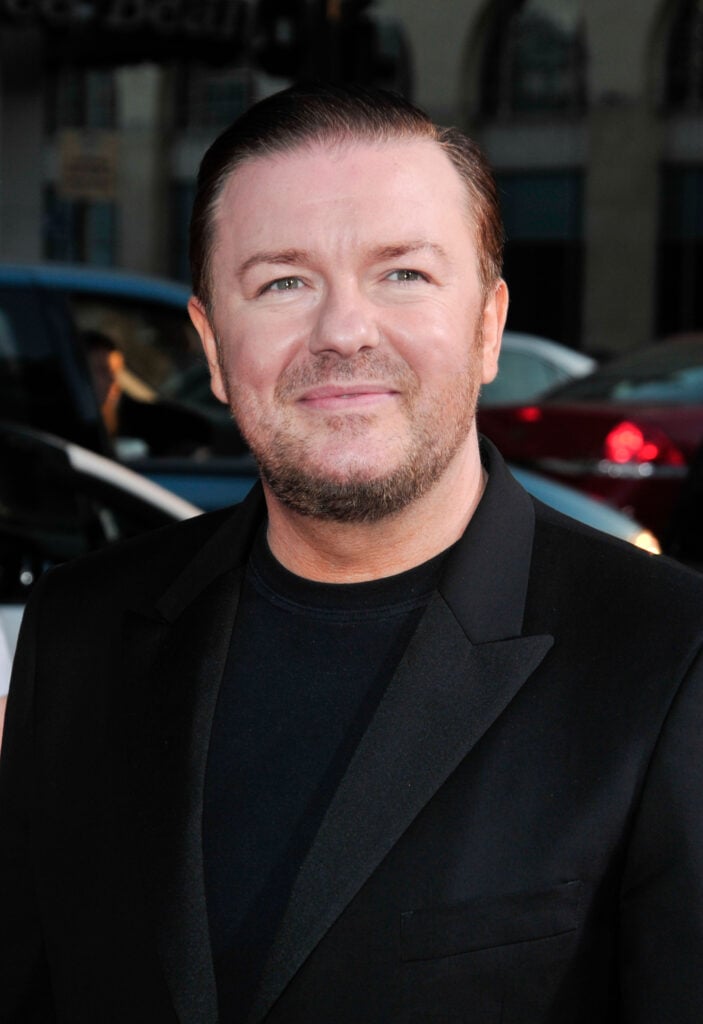 What has Ricky Gervais said about veganism?
While on The Tonight Show, Gervais was asked a number of divisive questions by host Jimmy Fallon.
One of these was: "If you had to be a cannibal, who would you eat?"
To this, Gervais responded with: "Well I'm vegan so it's even worse for me. I wouldn't…"
Fallon then joked: "What about Paul McCartney? He's vegan."
"Well that doesn't make any difference if you eat someone who's vegan, you're still eating meat, aren't you? If you eat a cow that doesn't make you vegan because you're eating an animal that's vegan," Gervais said.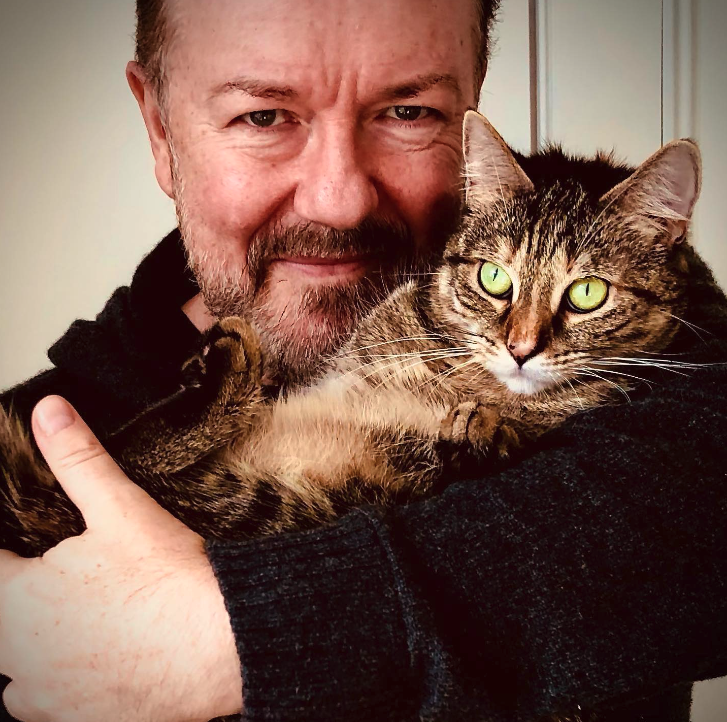 Ricky Gervais' animal advocacy
Gervais has been a very vocal voice in the animal rights movement for a number of years. He regularly posts quotes and memes on the subject to his millions of social media followers, and he has actively campaigned for a number of causes.
He has spoken out against SeaWorld, bull fighting, fox hunting, the Yulin Dog Festival, puppy farming, animal testing, and a number of other issues. 
Back in 2014, he was quoted as saying: "Animals don't have a voice. But I do. A loud one. I'm a f*cking big mouth. My voice is for them. And I'll never shut up while they suffer."
In 2018, Gervais was awarded The Cecil Award by the Humane Society International. This was in recognition of his campaign work against trophy hunting, which was sparked by the killing of Cecil the lion in 2015.
In the wake of the Covid-19 pandemic, he spoke out against how humans treat animals used for food.
"We can't carry on exploiting animals, eating wildlife and trashing the planet," he told the Mirror. "The wildlife trade and markets have to close, otherwise it will be a case of when, and not if, we have another global pandemic."
In 2021, he joined a number of other celebrities in calling on the UK government to ban imports of fur.