There's no better time to try a plant-based diet. Existing vegans can vouch for the growing number of new products coming onto the market, and the restaurants and food chains that keep upping their vegan menu options.
While it's great to enjoy the latest meatless burger or dairy-free cheese that everyone is raving about, long term, a healthy plant-based diet must be carefully considered and include mainly whole foods.
Someone transitioning from an omnivore to a vegan diet may wonder how to get sufficient nutrients and replace their favorite meals with healthy plant-based options.
Our nutritionist guides you through how to do just that, with tips to keep meal prep easy and convenient to fit into people's busy lifestyles.
What does a healthy plant-based diet look like?
Firstly, new vegans should not worry that a plant-based diet will compromise their health in any way. In fact, it's just the opposite and may provide many health benefits.
The American Dietetic Association assures that a well-planned vegan diet is healthful and nutritionally adequate. And, that it may provide health benefits in preventing and treating certain diseases. In addition, it confirms that eating a plant-based diet is appropriate for individuals during all stages of the lifecycle. This includes pregnancy, lactation, infancy, childhood, and adolescence, and for athletes.
The emphasis here is "well-planned." Living off junk food, you may not get the essential nutrients you need. With that in mind, here's what you need to include in your diet to stay healthy as a vegan or someone eating plant-based.
Vegetables and fruits
The mainstay of a vegan diet, fruits and vegetables are packed with nutrients to keep us healthy. Research indicates that those who eat more have a lower risk of death, particularly from cardiovascular diseases. Other studies confirm that plant-based diets are more beneficial for weight management, energy levels, and preventing inflammation than conventional diets.
Fruits and vegetables contain various antioxidants which protect our health, so aim to eat a wide variety of types and colors. Always try and include some greens at every meal, even if it's a handful of rocket or watercress. Many conventional diets rely on the same few veggies to accompany the main meat ingredient. Not so with a plant-based diet; wholesome foods are the main feature. So try all the tasty vegetables you may have missed!
Prepping veg ahead can save time and ensure you always have a healthy supply at hand. It's also cheaper than buying ready-prepared produce. Find the end-of-day bargains at your local store or market and wash and chop them into salads, stir-fries, or roasted veg dishes. Freeze or store in the fridge and use leftover veg the next day in wraps or to top some healthy grains such as quinoa or brown rice. If you add in some protein, this becomes a quick, nutritionally balanced meal.
Protein on a plant-based diet
Some people worry about protein intake on a vegan diet. However, large observational studies have suggested that plant protein is superior to animal protein for long life and good health.
Amino acids are the building blocks of protein, and eating a variety of plant foods ensures that someone gets the full range. Many vegan foods contain protein, even things you wouldn't assume, like broccoli, peas, and rice. When planning a meal as part of a healthy plant-based diet, think about your protein source and try and vary your choices. Examples include:
Beans and lentils: try chickpeas, red or green lentils, cannellini beans, borlotti beans, kidney beans, black beans, puy lentils, flageolet beans, and many more. You can also sprout raw beans and lentils, increasing their nutrients and digestibility.
Nuts: go for unsalted, plain nuts such as almonds, walnuts, cashews, and Brazil nuts, and include nut butters.
Seeds: sunflower, hemp, pumpkin, chia, and flax seeds can be sprinkled on meals or included in recipes. You can also make or buy seed butters.
Soy: Healthy soy options include tofu, tempeh, unsweetened soy milk, and yogurt. Many vegan meat products include soy, but keep an eye out for the fat content and try to include more unprocessed options.
Grains such as rice and quinoa also contain amino acids and are a source of protein. A well-balanced vegan meal can add up to good quantities of protein if planned correctly. If someone wishes to increase their protein intake for muscle gain or fitness goals, they can factor in a protein powder such as pea, rice, hemp, or a brand that contains a mixture of these.
Whole grains
Whole grains release their sugars more slowly than refined grains, helping to balance blood sugar and insulin release. This can be beneficial for energy, mood, and weight. There's nothing wrong with occasionally eating white rice or pasta, but generally, aim to consume grains in their whole form. Examples of healthy grains include:
brown rice
quinoa
barley
oats
buckwheat
whole grain bread, pasta, and couscous
spelt
To manage weight, try to eat no more than a quarter plate of grains. Starchy vegetables such as sweet potatoes, yams, and swede can also count as your carbohydrate portion, so you can eat these instead of grains with some meals. Also, try using wholegrain flours such as buckwheat and gram flour to make tasty pancakes and frittatas.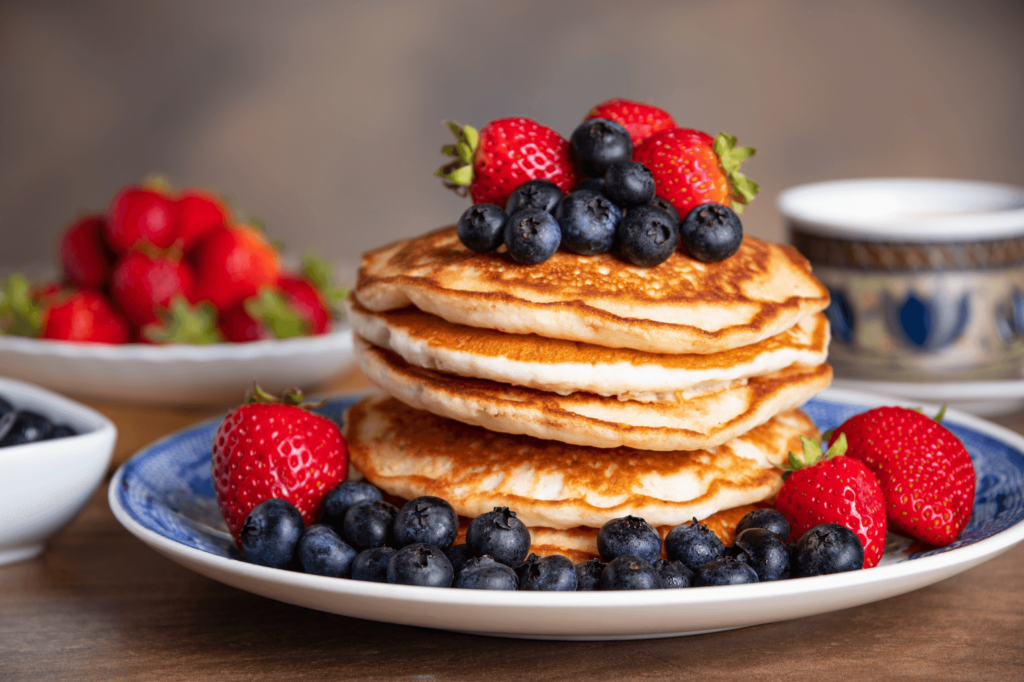 Avoid refined carbohydrates in the form of pastries, baked goods, and sweet treats, as eating too many of these can risk the development of chronic disease.
For simple, cheap, and healthy vegan meal prep, soak a big batch of whole grain couscous or boil quinoa and add a variety of fresh herbs such as mint, parsley, and basil or dried spices such as oregano and smoked paprika. Throw in some chopped olives, sweet pepper, and toasted seeds, and you have an ideal base for lunches or dinners that you can keep in the fridge. Finally, add extra protein, such as cubed tofu or a bean chilli, to make a balanced meal.
Healthy fats
People need healthy fats to support hormones, brain health, and energy levels. However, saturated fats are linked with heart disease, and experts recommend limiting them in our diet.
Some processed foods, such as vegan cheese and burgers, contain higher amounts of saturated fats, so people should aim to stay within the daily allowance of 30 grams (g) for males and 20g for females that the NHS recommends.
Omega-3 fatty acids are healthy anti-inflammatory fats essential for our cells, brains, and immune system to function correctly. Plant foods such as flaxseeds and walnuts contain omega-3 fatty acids, and people can also obtain an additional dose from an algae-based vegan supplement.
Additionally, foods such as avocados, olives, olive oil, nuts, and seeds contain healthy monounsaturated and polyunsaturated fats, so include these in the diet. If you have a high-speed blender, you can make an easy nut butter by roasting plain almonds (no oil needed) in the oven for 15 minutes, then blending to a paste. This is delicious on warm sourdough bread.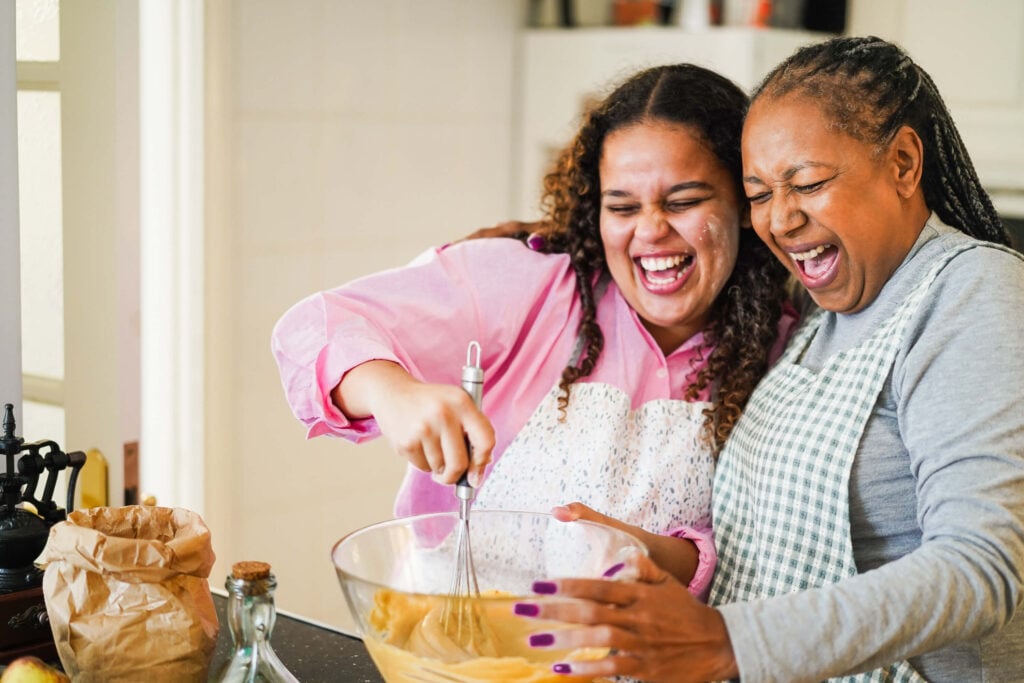 Vitamin B12 and other essential nutrients
The Vegan Society advises that the only reliable vegan sources of vitamin B12 are foods fortified with B12 (including some plant milks, soy products, and breakfast cereals) and B12 supplements.
It's vital that people eating a plant-based diet get enough vitamin B12 as deficiency can damage the nervous system, cause anemia, and lead to high homocysteine levels, which is a risk factor for cardiovascular disease.
People taking a supplement can either take 10 micrograms (mcg) a day or a weekly supplement providing 2000 mcg. In addition, people who are vegan long-term may wish to get their B12 levels tested by a GP regularly.
Calcium is present in foods such as beans and lentils, green leafy vegetables, and tofu. Other nutrients, such as iodine which vegans can have low amounts of, are usually included in vegan multivitamin supplements.
Takeaway
A well-planned plant-based diet is an excellent way to support your health and longevity, and you may begin to see health benefits from the get-go, such as improved energy or digestion.
You can still enjoy trying out vegan products — such as plant-based meat, dairy, and other processed foods — but you should plan most meals around a healthy source of protein, whole grains, and an abundance of vegetables.
Use the many available resources online to find new meal ideas and find expert advice from reputable sources such as the Vegan Society.
You can also speak to a doctor, dietitian, or Registered Nutritionist about getting essential nutrients and testing blood levels.
—
More like this: