Those following plant-based diets may have a lower risk of heart disease, newly published research suggests. In part, due to reduced cholesterol in the blood.
The study was published yesterday (May 24) in the European Heart Journal, a peer-reviewed medical journal of cardiology. According to the study authors, it's the largest systematic review of its kind.
Researchers in Denmark conducted the meta-analysis to better understand the effect of vegan and vegetarian diets on the risk of cardiovascular disease (CVD). The area of focus is significant, given CVD is responsible for the deaths of approximately 18 million people each year. This makes it the leading cause of death globally.
The research
Study authors analyzed data from 30 randomized trials with a total of 2,372 participants, published between 1982 and 2022.
In particular, they looked at the blood levels of total cholesterol, low-density lipoprotein cholesterol (LDL or "bad" cholesterol), triglycerides (a type of fat found in the blood), and apolipoprotein B (or apoB, a protein that helps transport cholesterol and fat through the body).
Researchers discovered that compared to those who consumed animal products, vegans and vegetarians had lower levels of total cholesterol, LDL cholesterol, and apoB.
Specifically, plant-based diets reduced "bad" cholesterol by 10 percent and total cholesterol by seven percent. Levels of apoB – the main protein in LDL cholesterol – dropped by 14 percent for those who were meat-free.
"We found that vegetarian and vegan diets were associated with a 14 percent reduction in all artery-clogging lipoproteins as indicated by apoliprotein B," said study author Professor Ruth Frikke-Schmidt in a statement.
"This corresponds to a third of the effect of taking cholesterol-lowering medications such as statins," she said. If someone were to maintain a plant-based diet for five years, she added, this "would result in a seven percent reduction in the risk of cardiovascular disease."
Rounded approach to heart health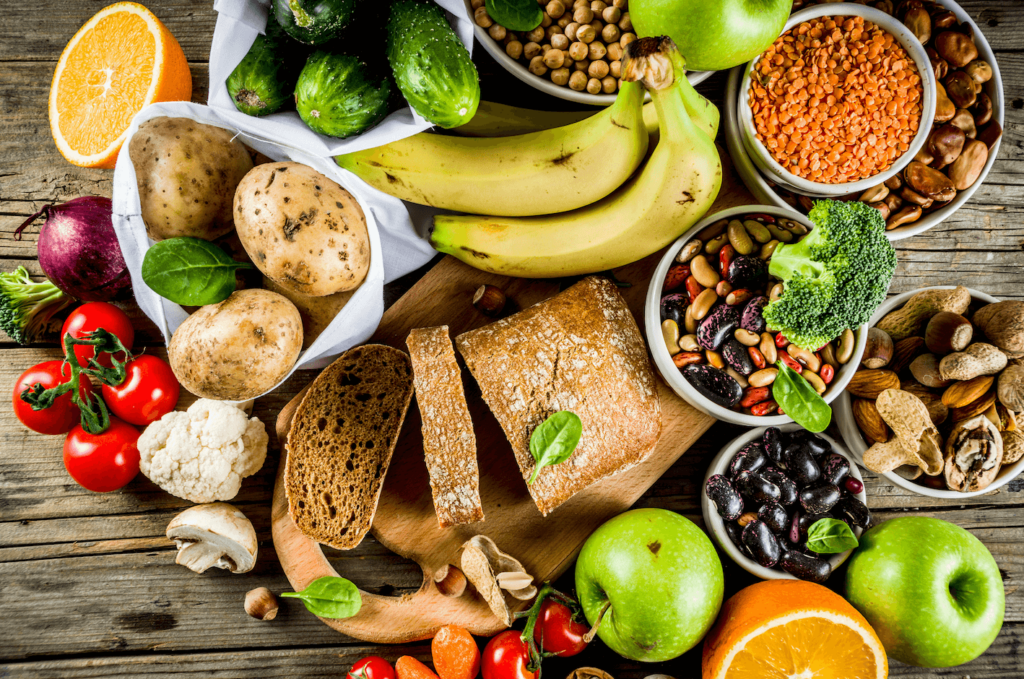 Frikke-Schmidt noted that statin treatment remains "superior," but that "one regimen does not exclude the other." In other words, using statins while adhering to a plant-based diet "is likely to have a synergistic effect, resulting in an even larger beneficial effect," she said.
Adopting plant-based eating habits early on in life could further increase these benefits. "If people start eating vegetarian or vegan diets from an early age, the potential for reducing the risk of cardiovascular disease caused by blocked arteries is substantial," continued Frikke-Schmidt, who is the Chief Physician at the Rigshospitalet in Copenhagen.
"Importantly, we found similar results across continents, ages, different ranges of body mass index, and among people in different states of health," she added.
The Danish study isn't the first to find connections between diet and heart disease. A study published last year found that a serving of red meat can increase the risk of CVD by 22 percent. 
Along a similar vein, two separate studies published the year prior found that plant-based foods could decrease heart disease risk. This was true even for those adopting animal-free diets later in life.
Other advantages
Encouraging the public to shift to a plant-based diet would benefit the planet too, Frikke-Schmidt pointed out.
"Recent systematic reviews have shown that if the populations of high-income countries shift to plant-based diets, this can reduce net emissions of greenhouse gases by between 35 percent to 49 percent," she explained.
Alongside lower emissions, vegan foods are associated with reduced deforestation, water use, and pollution.
"Plant-based diets are key instruments for changing food production to more environmentally sustainable forms," Frikke-Schmidt stated, "while at the same time reducing the burden of cardiovascular disease."
Study limitations
Researchers highlighted potential limitations to their recent work. This includes the length of time study participants followed their diets (the timeframes ranged from ten days to five years). Additionally, the individual randomized controlled trials were relatively small.
More studies with larger sample sizes would deepen the field's understanding of the link between diet and disease.