The new series of The Kardashians is airing now on Disney Plus, with all the sisters and matriarch Kris Jenner returning for season three of the hit reality show. What the Kardashians eat is often a focus of the series, with the now-famous salads achieving icon status since the show's launch. In recent years, many of the cast have regularly discussed the benefits of plant-based diets – which begs the question: are the Kardashians vegan?
Some of the sisters have promoted plant-based food brands on Instagram. They have also publicly discussed the health benefits of meat-free eating. As of 2023, here's what we know about their diets, as well as history of animal advocacy.
Is Kim Kardashian vegan?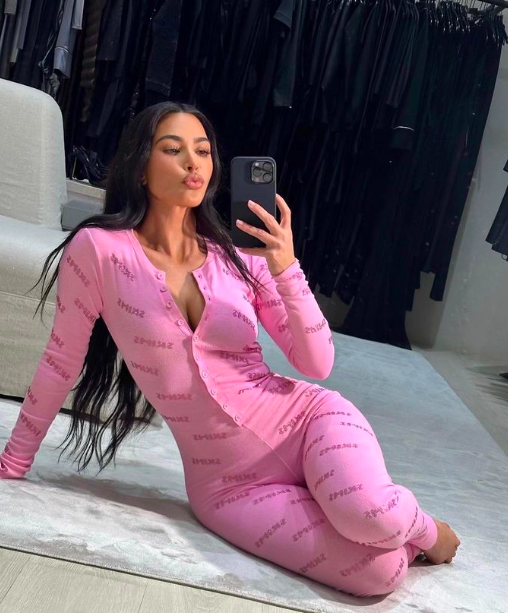 Perhaps the most famous of all the family, Kim Kardashian's diet is regularly the subject of media attention. She has regularly promoted meat-free eating, but is she really vegan?
At the time of writing, it isn't thought that Kim is vegan. She does, however, reportedly follow a "mostly plant-based" diet that includes meat very rarely. It's thought that Kim cut out meat over health concerns. The star suffers from psoriasis, a skin condition that causes itchy and flaky patches of skin.
She previously wrote on her sister Kourtney's website Poosh that her diet had helped her symptoms clear up "immensely." Kim added that her plant-based transition made her "more mindful about how what I put in my body affects me—not just psoriasis, but also my mood, my stress levels, my energy, everything."
In a 2022 episode of The Kardashians, Kim was seen eating a number of animal products in a restaurant in Italy. She later cleared up any confusion about the diet she follows. "I'm not sure if I've ever clarified this, but I'm what I think they call a flexitarian, which is, like, vegan sometimes and just not other times."
Being vegan is a lifestyle, not a diet, and entails avoiding animal exploitation in more aspects than just food. Kim has seemingly worn animal-derived materials in her clothing, including leather. She has also previously worn fur, but is thought to have replaced her real fur garments with faux alternatives (after encouragement from Pamela Anderson).
Kim Kardashian promotes Beyond Meat
Despite not following a completely vegan diet, Kim has regularly promoted meat alternatives on Instagram. Most recently, she promoted Beyond Meat chicken nuggets to her more than 330 million Instagram followers.
"As a busy mom, I'm always looking for quick and easy options to feed my family that are both healthy and delicious," she said in the video. She went on to call the nuggets her "go-to," saying they're a "delicious plant-based protein option."
Kourtney Kardashian's diet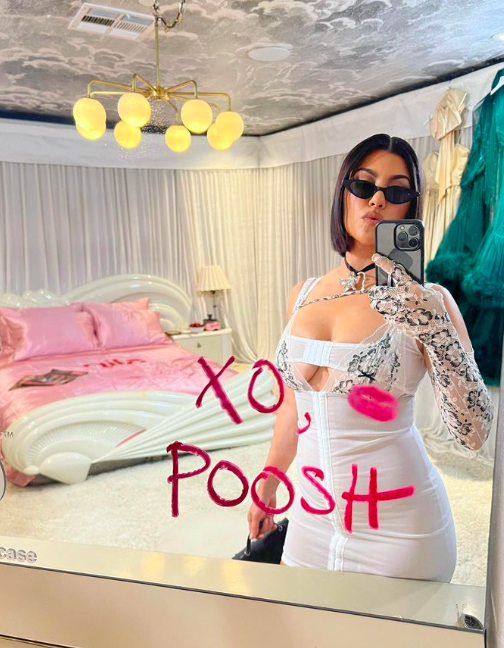 Like her younger sister Kim, it's thought that Kourtney eats mostly plant foods. According to Poosh, she follows a "mostly" vegan diet. Other reports suggest that she is "95 percent vegan" (nb: it's impossible to be partly vegan, as veganism is an all-encompassing philosophy). Kourtney also has a number of plant-based recipes on the site, including Vegan Chickpea Tuna Salad and Vegan Butter Candles.
Kourtney is thought to have cut fish out of her diet after watching Netflix documentary Seaspiracy, which looks at the huge environmental and ethical costs of fishing. "I haven't eaten meat in a few months at all but was still eating a little fish. But after watching this …," she wrote in 2021.
Kourtney's husband, Blink 182 drummer Travis Scott, is a long-term vegan, and the two also starred in an advertisement campaign for Daring chicken in 2022. She also previously opened up about being influenced by his way of eating.
"I've been on a health and wellness journey for the past 13 years, which has made me super conscious of what I put into my body and my kids' bodies.
"I'm not fully vegan, but Travis has helped me keep to a mostly plant-based diet, which is so much easier with Daring," she continued. "I honestly cannot believe how much it tastes like chicken. There are a lot of plant proteins out there, but we're always looking for options that are super clean with all-natural ingredients."
Khloe Kardashian and veganism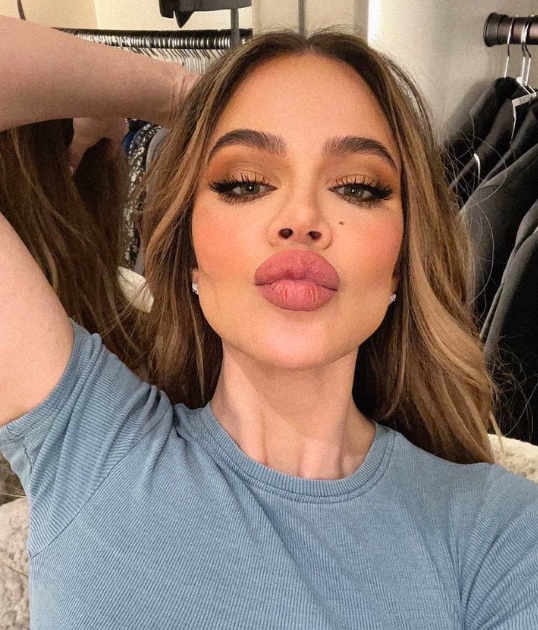 Unlike her older sisters, Khloe has never claimed to eat a plant-based, or mostly plant-based, diet. In February 2021, however, she did reveal that Kim had convinced her to add more vegan food to her diet. Kim tweeted that she had "converted three of her family members" to plant-based eating. She then posted a meme stating: "Me judging people who aren't plant-based!!! JK I don't judge JK I do." To this, Khloe replied: "Listen cutie pie, you've been plant-based for a few months. Calm down, we are trying to catch up."
It is thought that Khloe followed a mostly vegetarian diet during her pregnancy with daughter True, who she gave birth to in 2018. "Before pregnancy I really only ate chicken or turkey – no pork, red meat, most fish, lamb etc…," she previously revealed in a blog post for her app. "But now I find meat absolutely disgusting, LOL."
However, reports have stated that since she gave birth, Khloe eats meat such as steak and chicken.
While Khloe isn't vegan, she has in the past advocated for some animals exploited by humans. She appeared in a campaign for PETA in 2008, posing alongside the words "I'd rather go naked than wear fur." She distanced herself from the organization in 2012, however, after her sister Kim had flour thrown at her by an anti-fur activist.
Is Kendall Jenner vegan?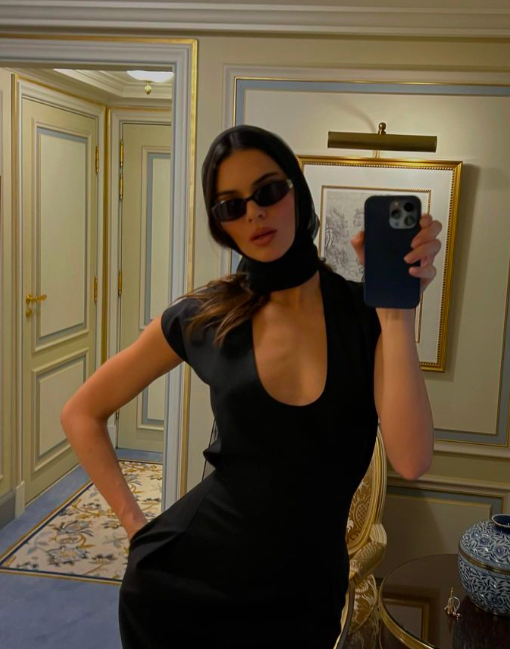 Kendall isn't thought to follow a plant-based or vegetarian diet. Speaking previously to Harper's Bazaar, she confirmed that she often eats chicken in her daily diet.
"I typically eat lean chicken and brown rice, and am always snacking on raw veggies with dip and hummus. I wish I had more time to do grocery shopping because I like picking out my own vegetables."
Is Kylie Jenner vegan?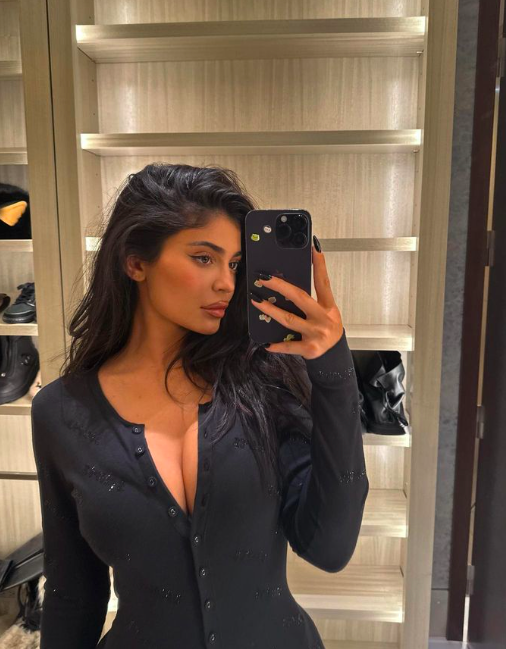 The youngest sister in the Kardashian-Jenner family has regularly dipped her toe in the plant-based lifestyle. In 2021, she told her 223 million Instagram followers that she was "really trying" to not eat meat. She also posted on Snapchat that she was "trying out this whole vegan thing."
In 2022, Kylie announced on social media that her hugely successful make-up brand Kylie Cosmetics would be going vegan. The brand was already cruelty-free, meaning it was never tested on animals.
Kylie has been blasted in the past for wearing fur, however. In January 2020, she posted a photo of her new Louis Vuitton slippers, which contained mink fur.
What has Kris Jenner said about veganism?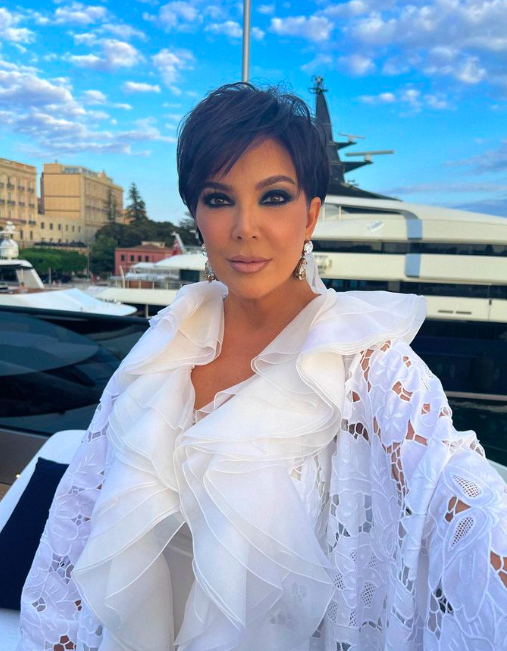 While the family matriarch Kris isn't thought to be vegan herself, she has publicly endorsed plant-based food. In April 2023, she promoted Plant Butter from Country Crock, and discussed the benefits of moving away from dairy.
"What I love about Country Crock, it's the one thing I have in my refrigerator that's older than I am," she said in a video for the campaign. "I have had this around since the dawn of time."
She added that her daughters were "trying" to get her to "eat the way they eat."
"I don't want to taste a difference," she continued. Kris also said that she's been "trying to do less dairy" and find swaps where you "don't taste the difference."
—
Looking for more content like this? You might like: