Iconic coffee and donut brand Dunkin' has a compact selection of vegan menu options, and we at Plant Based News are here to give you the details – from breakfast basics and drinks to the latest news on Dunkin's long sought-after plant-based donuts.
After over 70 years of service and with more than 13,200 restaurants worldwide, the popular fast-food chain – formerly Dunkin' Donuts, now known simply as Dunkin' – has tried out several different vegan menu options, from breakfast sandwiches to iced beverages.
Some of these options have been available only in specific regions and countries, or for a limited time, but the company also has a few staple vegan-friendly and vegan-adaptable menu items that have been listed on its website since at least 2019. First up, donuts…
Are Dunkin' donuts vegan?
If you live in Europe, you might be in luck. Dunkin' Belgium first introduced 41 flavors of vegan donut in early 2021, and they've stayed on the menu ever since. These include Vanilla Cookie, Cinnamon Swirl, Raspberry Crumble, and many, many more. (Who's up for a road trip to the land of chocolate?)
However, at the rest of Dunkin' locations, the company's signature donuts contain both eggs and milk, with some options also containing honey and L-Cystenine—a duck feather derivative sometimes used as a dough softener in baking.
So for folks outside of Belgium, the answer is no, Dunkin' donuts are not vegan-friendly. (But if you live in the UK or US, you can hopefully ease your disappointment by checking out our guide to delicious, 100 percent vegan donuts right here.)

It's also worth noting that those vegan donuts available from Dunkin' Belgium could still be coming to more locations. In 2020, the company noted that it was 'looking closely' into making a vegan donut widely available.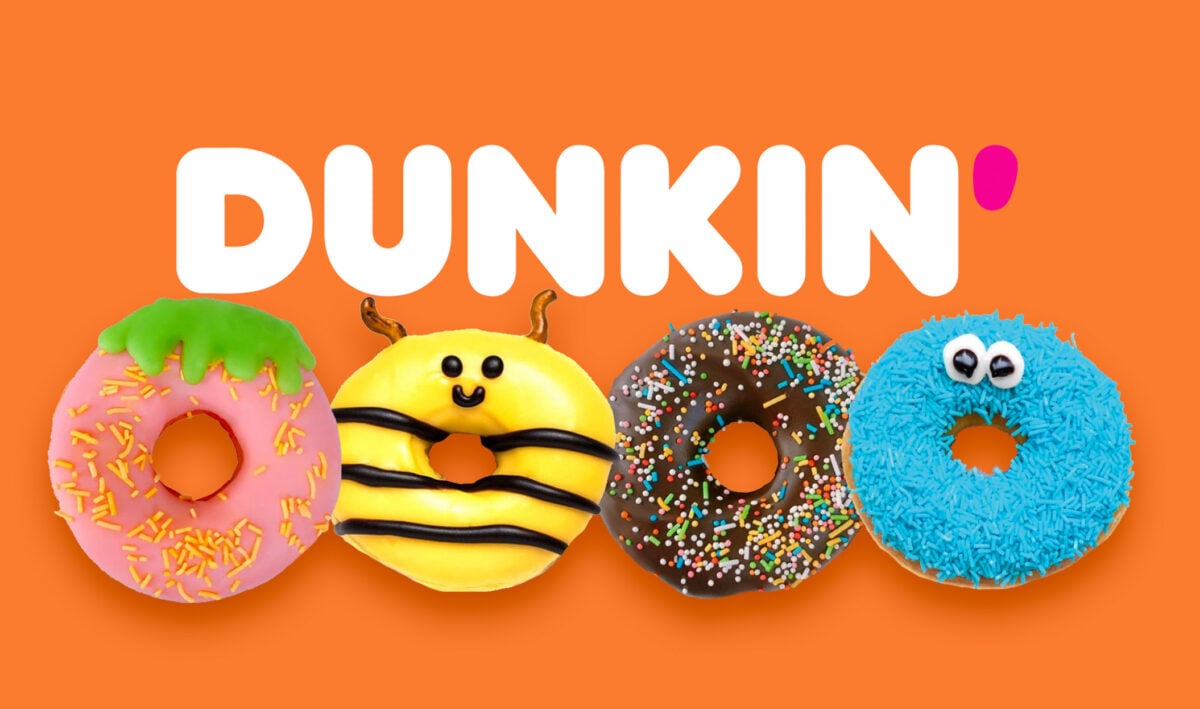 Meanwhile, former CEO David Hoffman told Animal Outlook's Corporate Engagement Manager Rachel Pawelski that shareholders will continue to see 'more consumer choice on the menu' as the company adapts to the growing demand for plant-based foods.
"As it relates to a vegan donut, we [will] continue to investigate a viable vegan donut option," said Hoffman at the time. "We are looking at it closely."
Vegan food options at Dunkin'
Dunkin' offers more than just its signature donuts. In 2019, the chain first introduced a breakfast sausage sandwich in partnership with Beyond Meat to 160 locations in New York City, where Dunkin' is one of the largest retailers of any kind.
Much like Beyond's comparable partnerships with brands such as Starbucks, the Dunkin' x Beyond sandwich combined a plant-based sausage patty with animal-derived cheese and egg, but customers could get it vegan by requesting just the patty and the bun. Notably, Dunkin' was the first ever U.S. restaurant chain to serve the Beyond Breakfast Sausage.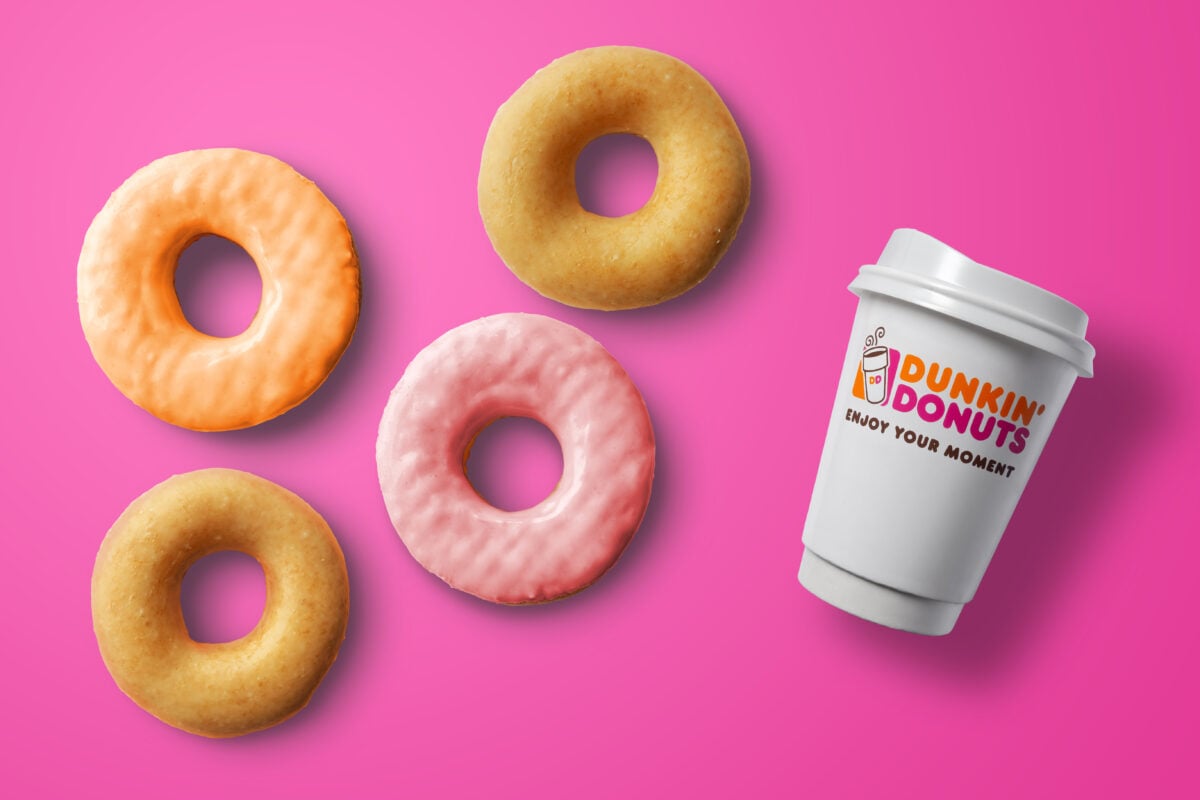 Despite impressive initial sales, the sandwich was a temporary addition, but Dunkin' has noted that it might work with Beyond on future plant-based options, and Hoffman praised the plant-based meat brand's impressive national reach at the time of the partnership.
"Beyond Meat has earned the national spotlight for its innovative products and for creating incredible awareness and excitement for the benefits of plant-based meat," said Hoffman.
Luckily for plant-based and flexitarian customers, Dunkin' has several other staple options that have remained on the menu since their introduction, including nutritious, delicious, beloved-by-millennials avocado toast…
Avocado toast
Introduced in 2021, Dunkin describes this option as a "creamy, mouthwatering avocado spread" on "authentic toasted sourdough bread." The avocado mix contains just four ingredients: avocado, sea salt, black pepper, and lemon juice, and is topped with Dunkin's Everything Bagel seasoning, which includes sesame seeds, poppy seeds, onion, and garlic.
Sourdough bread
Customers can also order fresh sourdough bread without avocado, but Dunkin' currently does not offer an alternative vegan butter or spread option. However, the folks of Reddit suggest BYOB—bring your own (vegan) butter. In some stores, Dunkin' does also offer hummus to go with or without the avocado topping.
English muffin
The freshly toasted English Muffin can also be ordered with avocado or hummus.
Bagels
Dunkin' bagels are vegan, including the Cinnamon Raisin, Plain, Everything, Multigrain, and Sesame options. Again toppings are limited, but the savoury bagels go well with avocado or hummus (or even a couple of hash browns.)
Hash browns
Arguably the star of Dunkin's vegan options, the brand describes its hash browns as "lightly seasoned and golden brown for maximum goodness" and customers can easily combine them with any of the above options for an easy and delicious breakfast sandwich.
Oatmeal
While only available in certain participating stores, Dunkin's oatmeal is a vegan-friendly fan favorite. It comes in two varieties, Original and Maple Brown Sugar, and customers can order a blend of cranberries, raisins, and golden raisins to sprinkle on top. (Dunkin' also offers several plant options milk if you want to make the oatmeal extra creamy.)
Vegan drink options at Dunkin'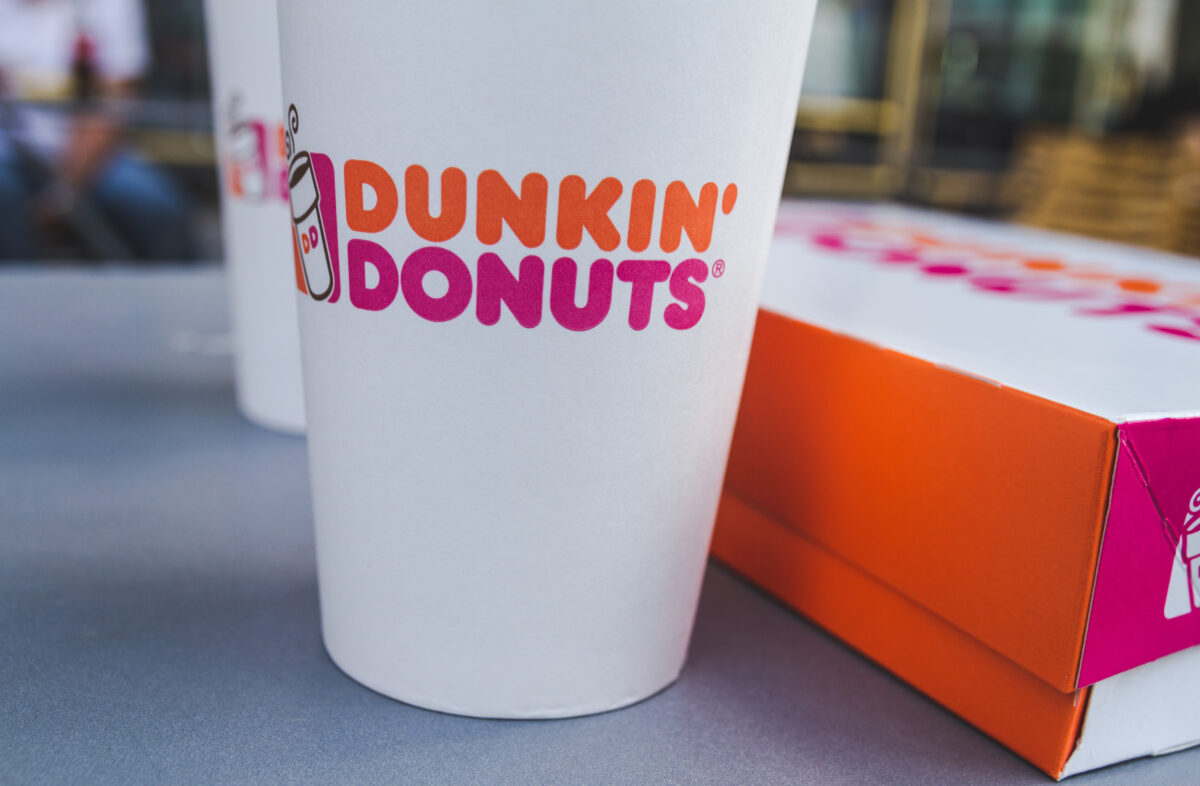 Dunkin' customers can now order drinks with almond, oat, or coconut milk at Dunkin', including a range of Coconut Refresher drinks that combine iced green tea and syrup.
Espresso and coffee drinks
The core coffee menu at Dunkin' can be ordered vegan in its entirety, including espressos, lattes, matcha and chai lattes, iced coffees, and cold brews, with the addition of one of the three plant-based milks available: almond, oat, or coconut.
The brand's Vanilla, Hazelnut, Toasted Almond, Blueberry, Raspberry, Mocha Swirl, and Coconut flavor syrup shots are all also vegan-friendly, and customers can mix and match them with the rest of the drinks menu.
Hot and iced tea
Customers can also enjoy Dunkin's hot and iced tea menu black or combined with plant milk, including breakfast tea, decaf, mint, chamomile, and hibiscus.
Refreshers
Dunkin' Refreshers are another iced tea-style energy drink containing B vitamins and caffeine from green tea. They are vegan-friendly, and available in flavors such as Mango Pineapple, Peach Passionfruit, and Strawberry Dragonfruit, with each flavour also available with an optional coconut or lemonade twist.
Coolatta
The Blue Raspberry Coolatta is naturally vegan, and combines ice and flavor syrups for a cool, slushy-style iced drink. (Note: the chocolate varieties contain dairy.)
More like this: