Donuts are a hugely popular sweet treat eaten all over the world, but were until recently almost impossible to find for those following a vegan or plant-based diet. Donuts tend contain eggs and often aren't dairy-free, but the vegan market is now skyrocketing. Some of the best and tastiest around are now entirely free from animal products.
A report published earlier this week predicted that the global vegan donut market will be worth US$ 273.8 Million by 2033 (up from US$ 120.4 Million in 2023). The rising popularity of veganism is one reason why an increasing number of people are opting for animal-free donuts. It's thought that around three percent of Americans consider themselves vegans, and the lifestyle is also growing in popularity in many other countries across the world.
The public is also waking up to the health and environmental costs of animal products. Generation Z, in particular, is increasingly moving away from dairy. A growing number of people are also opting for "flexitarian" diets – where they eat vegan food some of the time, with many actively reducing animal consumption.
Whether you're vegan already, or cutting down on animal products, here are the best vegan donuts to treat yourself to.
Vegan donuts in the USA
Vegan Doughnut Company (Cleveland, Ohio)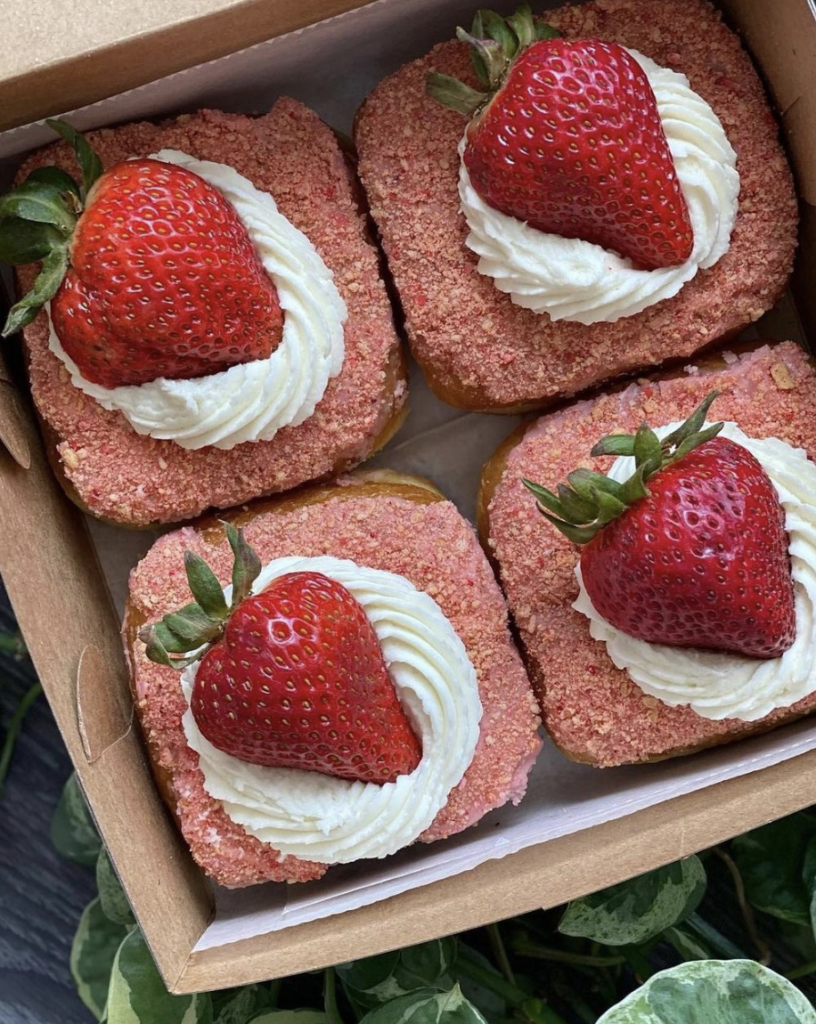 The Vegan Doughnut Company is situated in downtown Lakewood. The Black-owned brand is run by two sisters named Kharisma and Kyra Mayo. The two went vegan in 2014, and quickly realized that there were very few plant-based options in Northeastern Ohio.
They decided to try their hands at making donuts themselves, and opened their first store in December 2018. Vegan Doughnut Company changes its menu monthly, but regular highlights include Glazed Twist, Maple Cream, and Old Fashioned Cake.
Dun-Well Doughnuts (New York City, New York)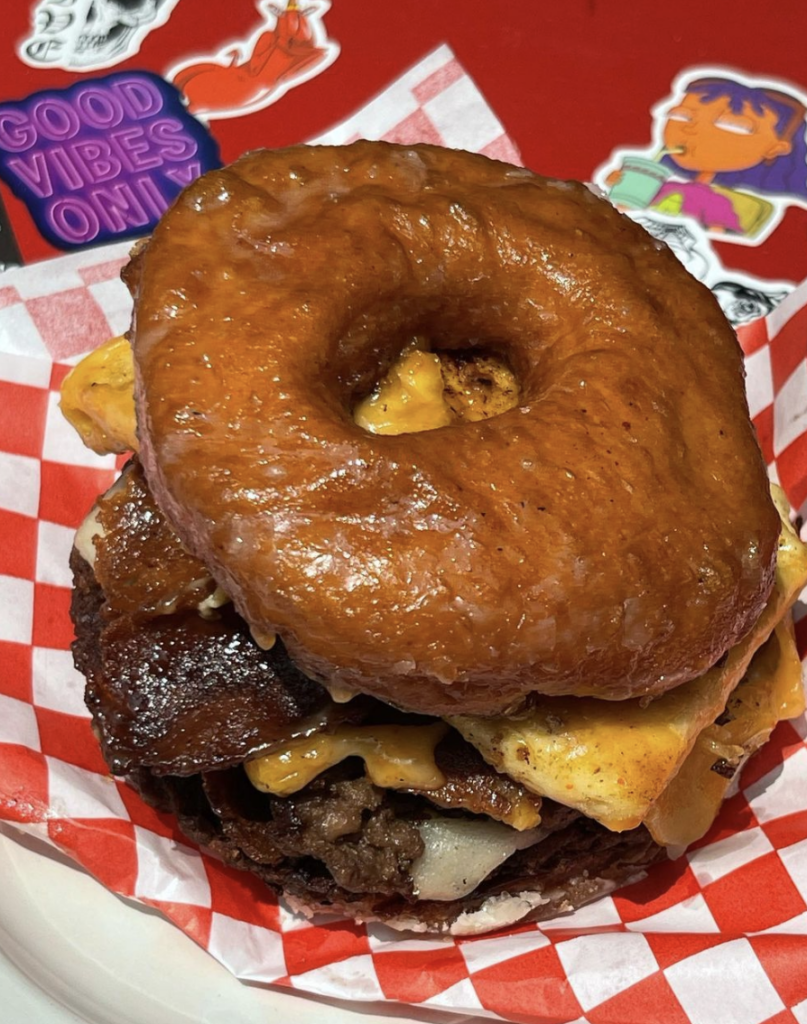 This all-vegan donut shop has proved hugely popular since opening in Brooklyn in 2011. Dun-Well says that it's on a mission to become the "premier donut shop on planet Earth," and it features a range of hand-crafted artisan donuts to suit any taste.
Recently, it introduced a savory R'onut Burger, featuring JUST egg, seitan bacon, and pepper jack cheese. It also offers many traditional sweet versions, including strawberry cheesecake, pistachio, and triple chocolate.
Friendly Donuts (Orange, California)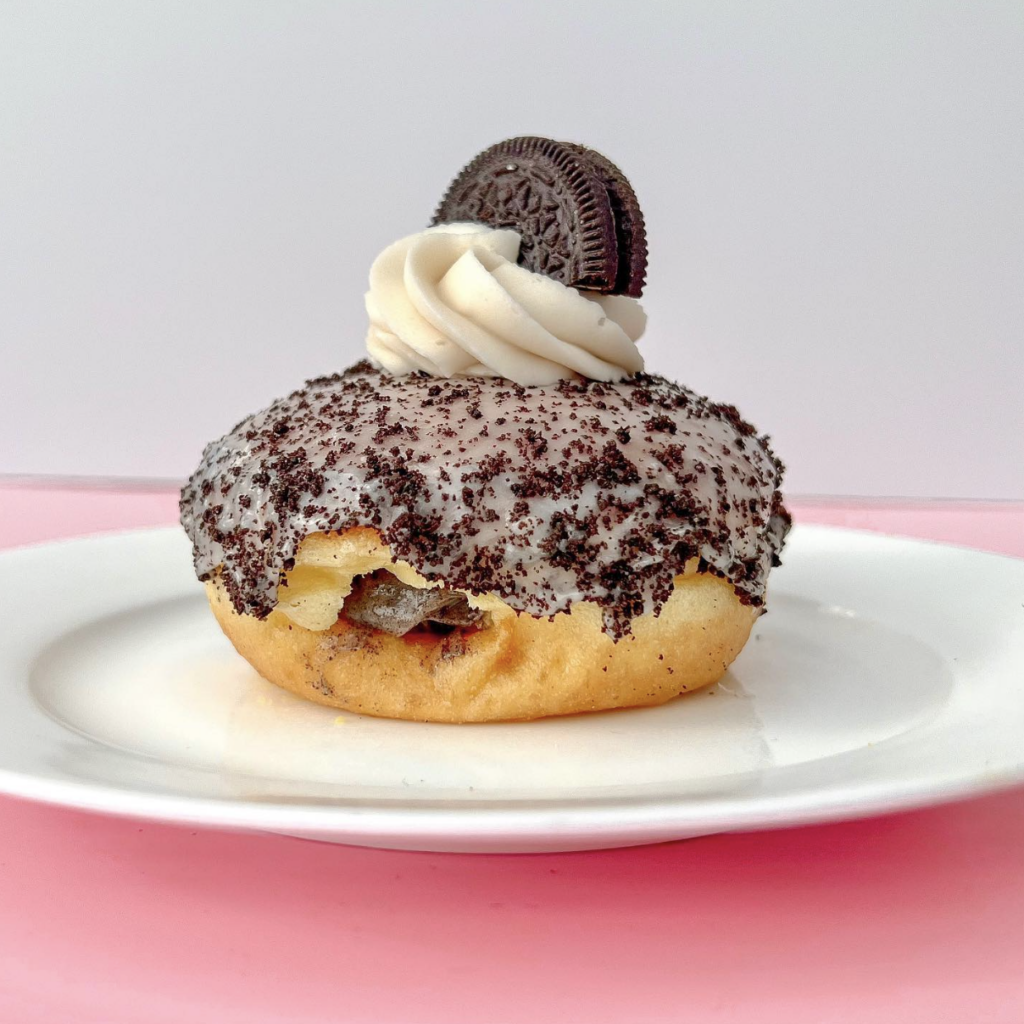 Located in the OC, California, this donut shop has a range of vegan and gluten-free options. The eatery offers a seasonal menu subject to change, but an example plant-based offering is the "Coconut Banana."
This sweet donut comes complete with vegan banana custard, and it's garnished with shredded coconut and banana chips.
Peaceful Provisions (Beacon, New York)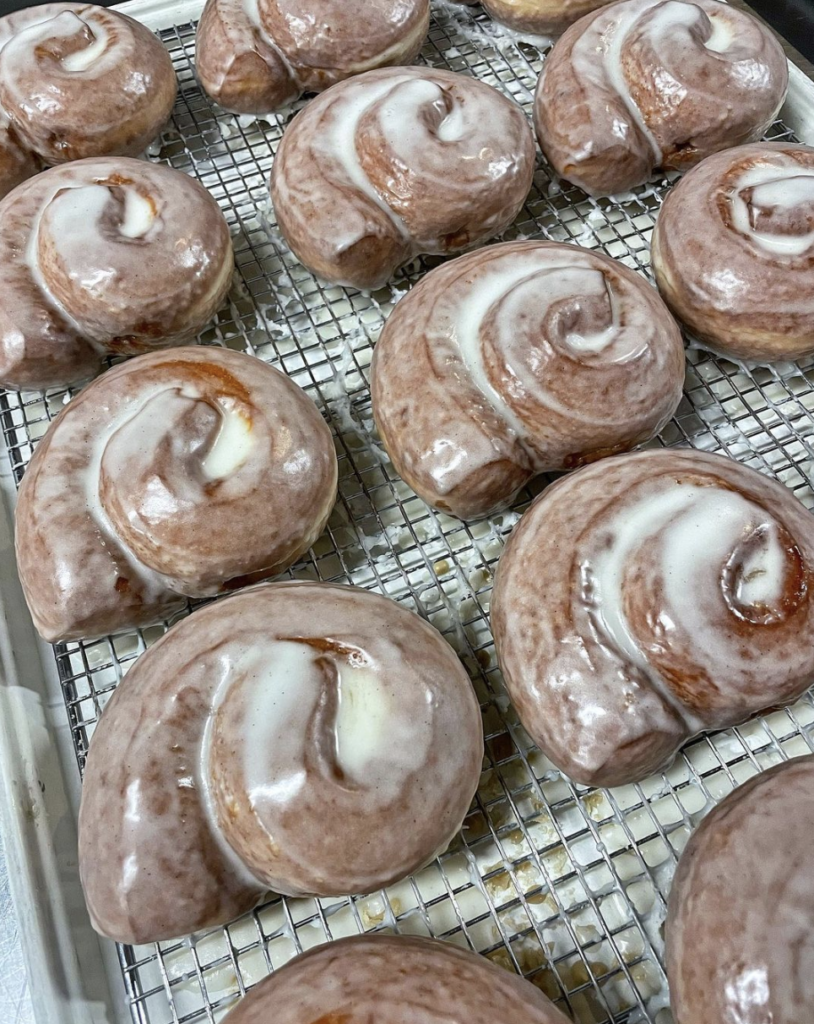 This artisan donut shop specializes in small-batched yeast-raised donuts that are handmade from scratch. The all-vegan location also sells other plant-based products, including artisan cheeses and meat alternatives.
On any given day, Peaceful Provisions offers six to eight donut varieties in up to 24 flavors. These include Cinnamon Bun, Maple Pecan, and Vanilla Glazed.
Voodoo Doughnut (various locations)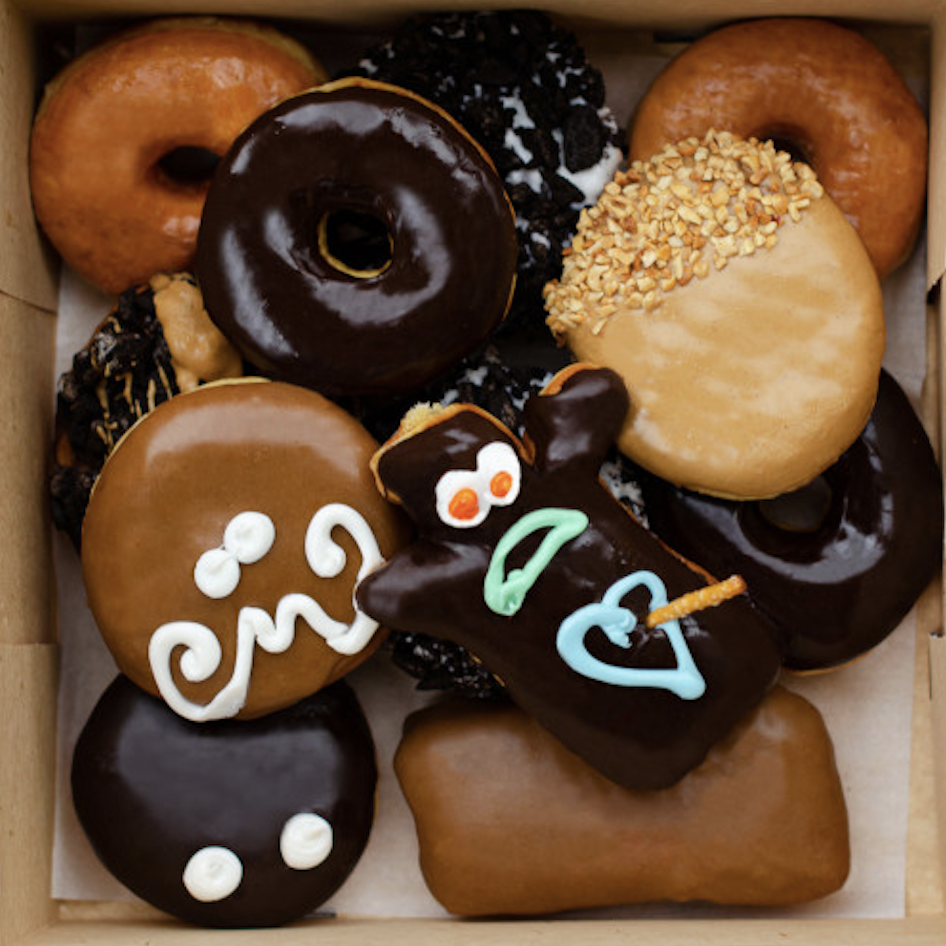 With a whopping 220k followers on Instagram, Voodoo Doughnut is establishing itself as one of the USA's most popular donut destinations. It was founded in Portland, Oregon, in 2003, and now operates in cities including Denver and Los Angeles.
The brand isn't entirely vegan, but it does offer a number of plant-based options. These include the Raised Glaze, Chocolate Ring, and Maple Cream.
Vegan Treats (Bethlehem, Pennsylvania)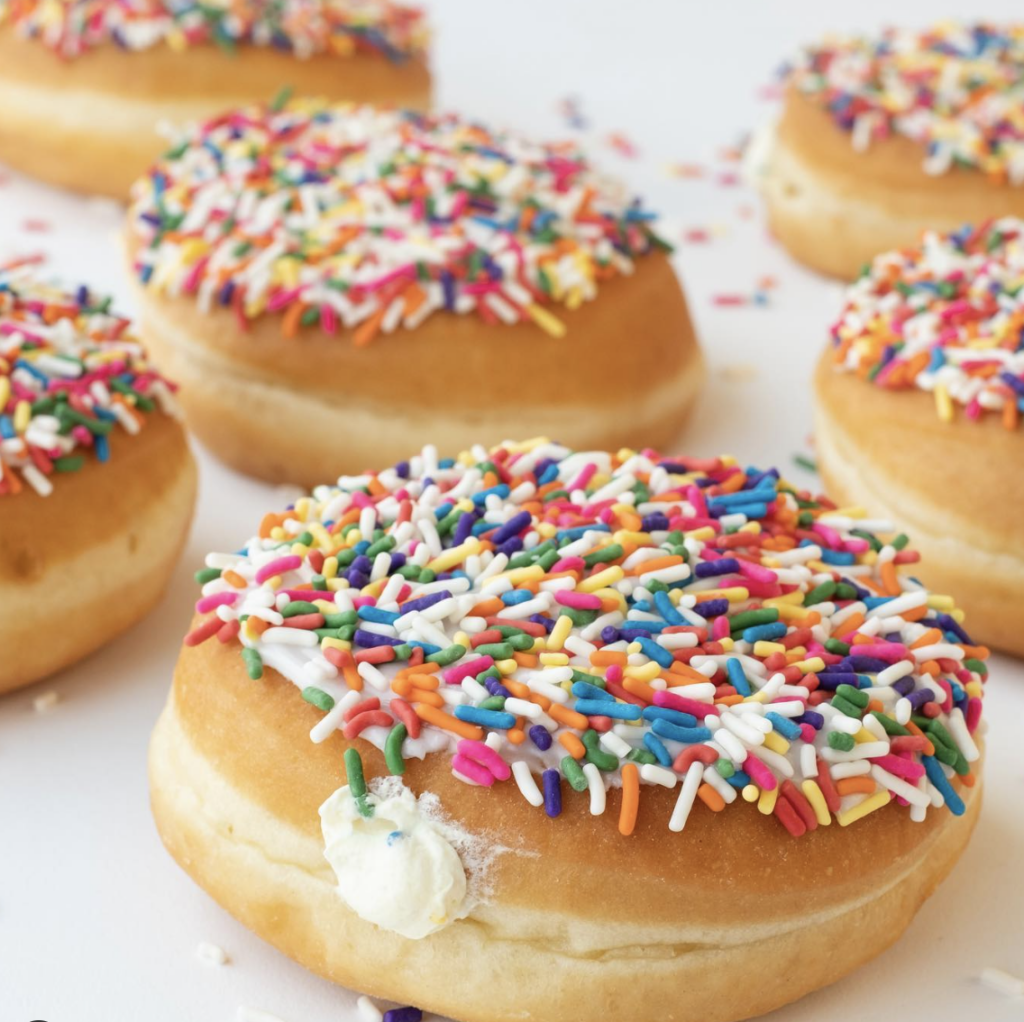 Bethlehem's Vegan Treats claims to follow a "cruelty-free path." Its founder Danielle has said that her main motivation for her work is to help animals. She says that "compassion starts with your fork" – and, as a result, she decided to create an entirely plant-based bakery.
Vegan Treats was named as one of the top 10 bakeries in the world by American Express. As well as a wide variety of cakes, it offers a range of animal-free donuts.
Vegan doughnuts in the UK
Greggs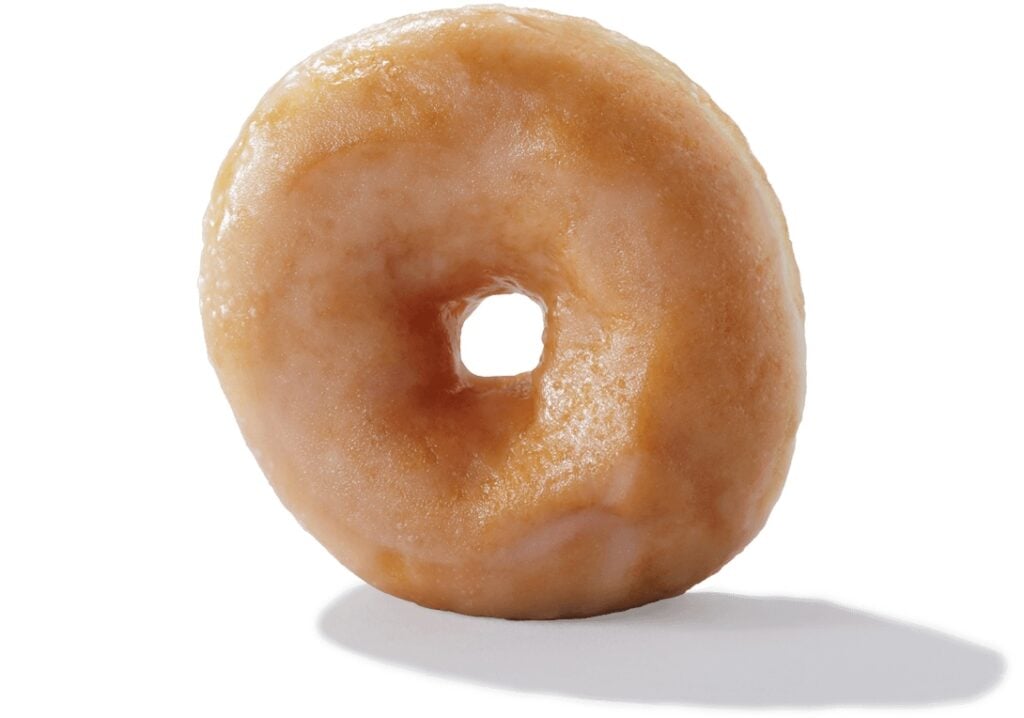 Many UK citizens may not be aware that finding a vegan donut can be as easy as popping into your local Greggs. The bakery chain added the Vegan Glazed Ring Doughnut to its menu in 2020, and it's proved hugely popular with customers.
While you're there, you can choose from the bakery's wide array of vegan pastries and sandwiches.
Doughnut Time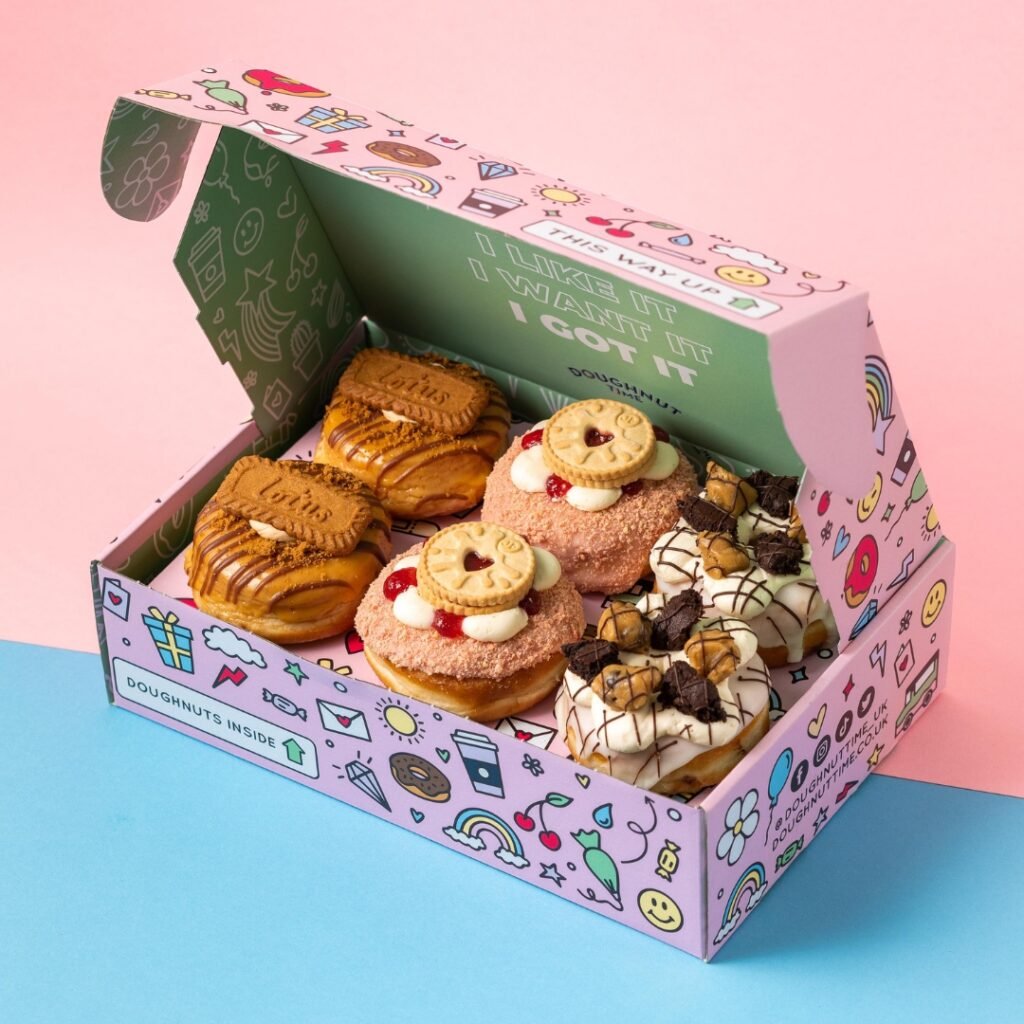 If you're local to London, there are a number of branches of Doughnut Time that feature a few plant-based options.
Highlights include the David Hasslehoff (which comes filled with Lotus Biscoff spread, dipped in caramel glaze, and topped with a Lotus Biscuit) and the Claudia Sprinkleman (a chocolate dough ring dipped in chocolate glaze and topped with rainbow sprinkles).
Krispy Kreme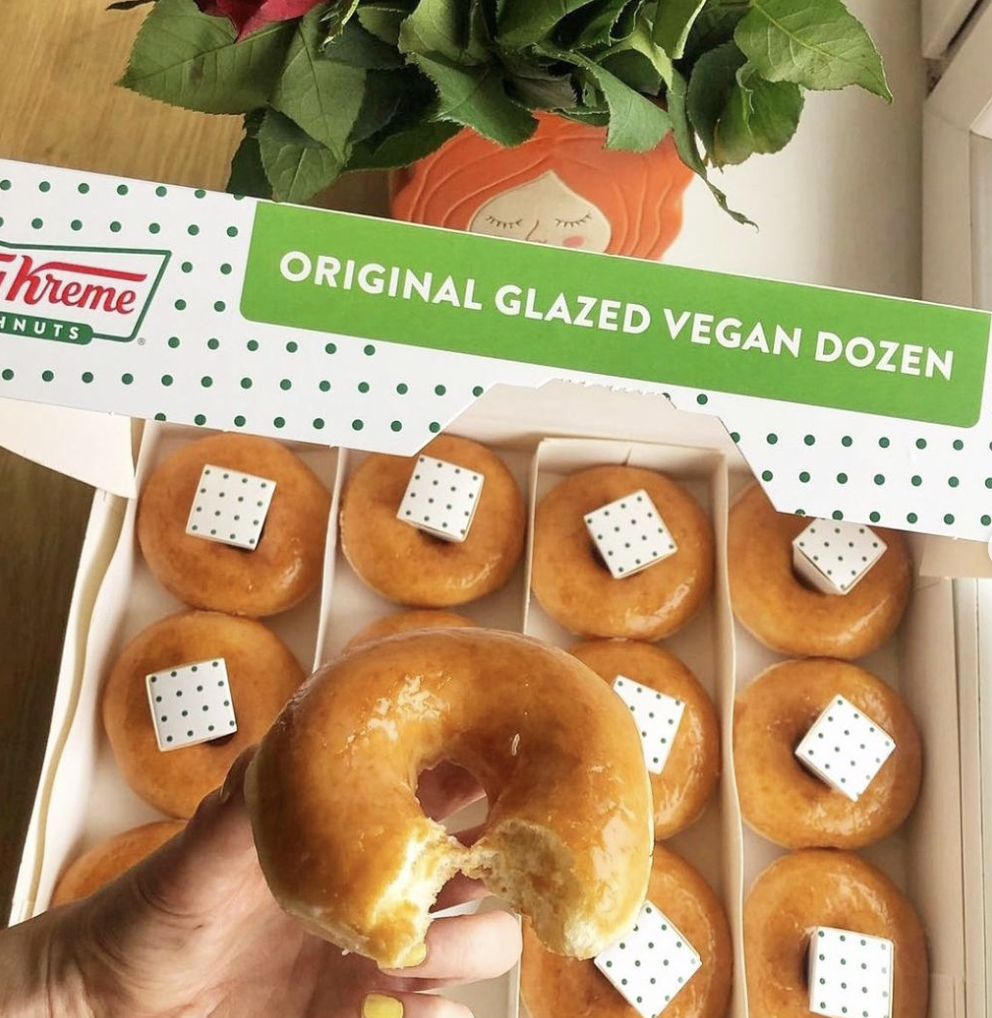 In December 2020, Krispy Kreme UK announced it would be launching its first ever vegan donut – a plant-based take on the Original Glazed. The donut proved popular, and the brand unveiled three new flavors the following year.
Customers can now also buy Fudge Brownie Bliss (which comes filled with Belgian chocolate) and Vegan Strawberry Iced Ring (an Original Glazed coated in strawberry icing). Krispy Kreme regularly changes up its menu, so keep an eye on its website.
Crosstown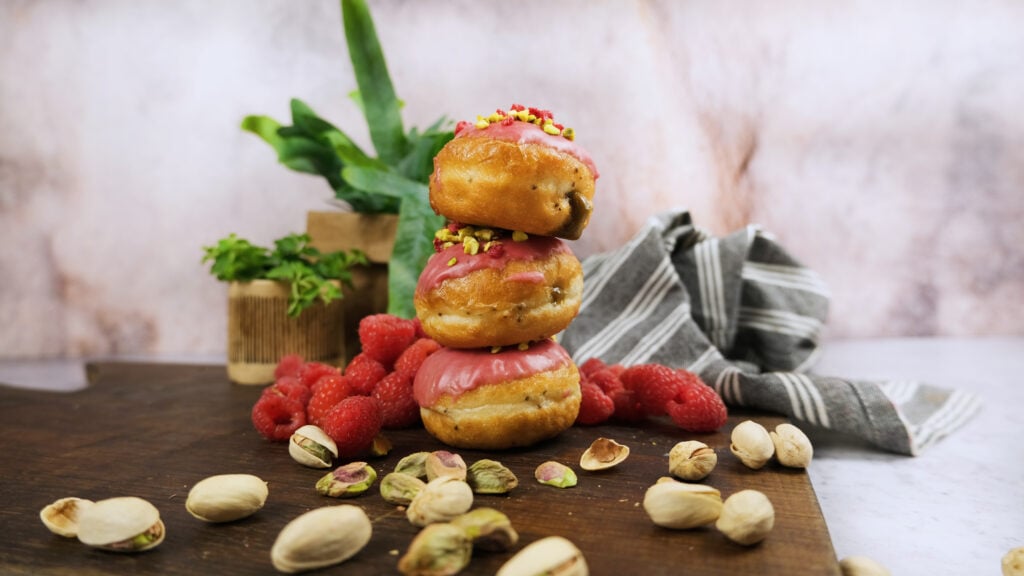 Crosstown is quickly establishing itself as the go-to destination for donut fans in the UK, and this is largely thanks to its extensive range of vegan options. Not all its range is animal-free, but it's long catered to plant-based eaters.
Created with sourdough, the doughnuts come in a number of unusual flavors like Pineapple and Coconut, Mango & Vanilla, and Plum & Cinnamon. They're created in London, but they can be delivered anywhere in the country.
Planet Doughnut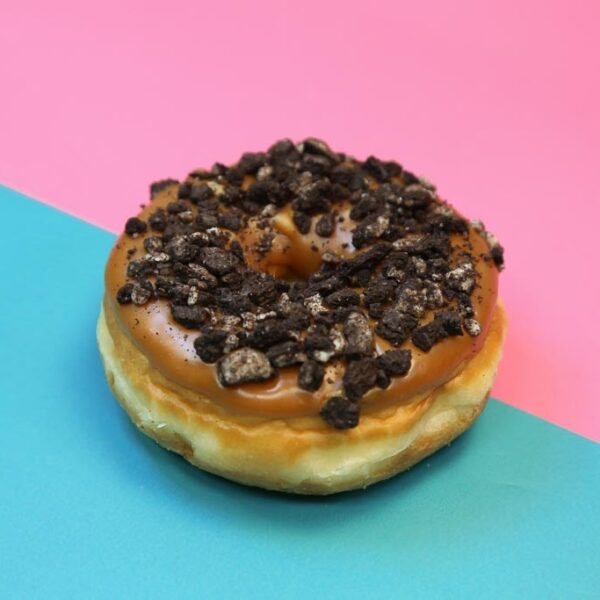 UK chain Planet Doughnut has a number of stores in the West Midlands, Staffordshire, Cheshire, and Merseyside. It also ships nationwide, and caters to corporate events and retail.
It's not a vegan company, but it stocks a range of plant-based options. These include the Caramel Oreo Ring, Chocolate Oreo Ring, Biscoff Ring, and Mango Cheesecake.
Ruby's of London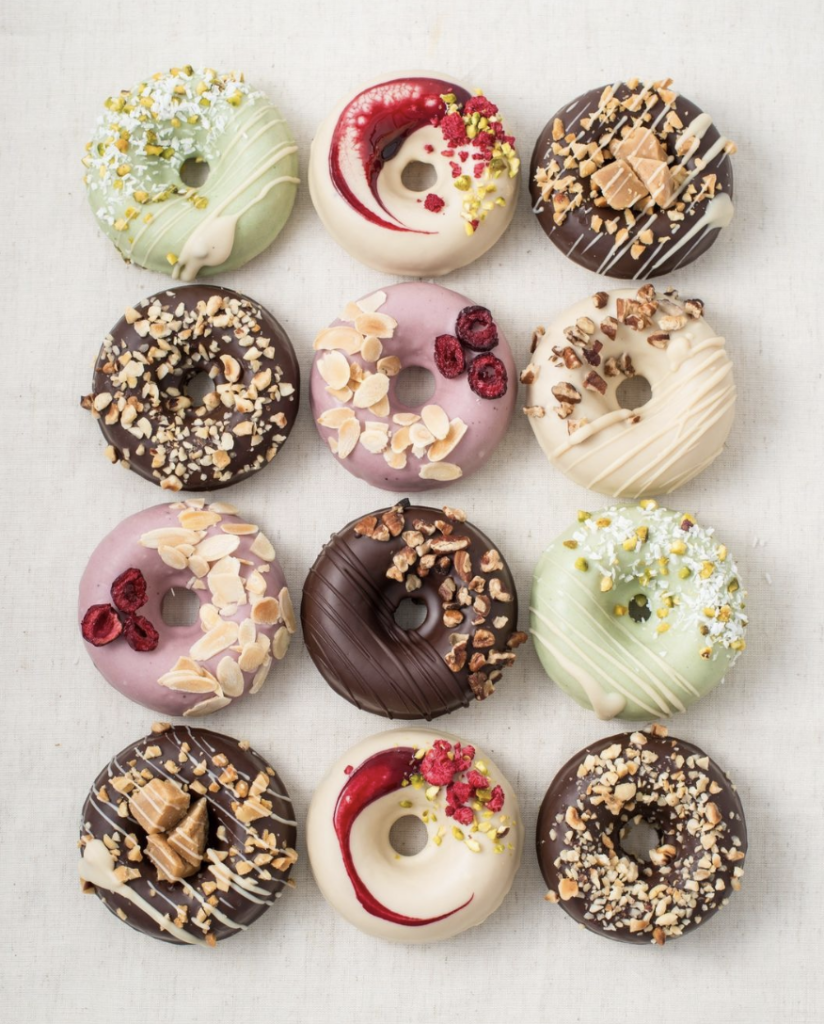 This all-vegan bakery specializes in free-from products, including those without soy, gluten, nuts, and refined sugars. Its donuts are hand-finished, and customers can order a variety of gift boxes.
Flavors include Mango & Pineapple, Strawberry White Chocolate, Raspberry, and Pistachio.