Oatly is launching 'whippable' vegan cream and a range of creamy oat spreads in the UK.
The Swedish brand's oat-based spreads are available from Tesco in three different flavors: Tomato & Basil, Cucumber & Garlic, and Plain. Two of the variants (Plain and Garlic & Cucumber) are also available in select Sainsbury's stores, retailing at £1.80.
'Whippable' vegan cream
Moreover, Oatly's 'whippable' creamy oat product retails for £1.20 and will be exclusively sold at Tesco.
The Swedish version of this product has a climate footprint that is a staggering 88 percent lower than its dairy counterpart.
'Great for the planet'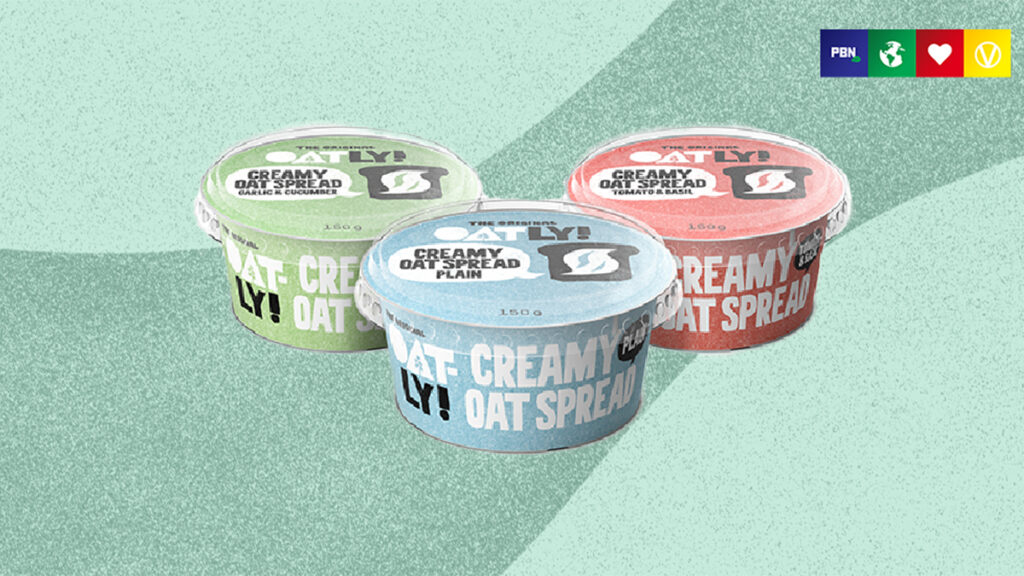 General Manager at Oatly UK Ishen Paran said: "Launching our new Creamy Oat Spreads and Whippable Creamy Oat is great for our fans – and great for the planet…
"This opens up the potential for a variety of new plant-based recipes and meals for our consumers. We're increasingly looking for ways to give people a great tasting alternative to use throughout the cooking process.
"We want to make it as easy as possible for people to make the plant-based switch without having to sacrifice on taste, or miss out on their favorite meals.
"By creating new, high-quality products that are versatile, we can deliver on our mission to help people consume more plant-based products which are kinder to the planet."
'Help Dads ditch dairy'
Earlier this month, Oatly created an online guide to 'help Dads quit dairy'. 
The brand's 'Help Dad' website is designed to help people persuade their Father to make the switch to plant-based. It contains resources such as recipes, tips, rhetorical tactics, and more.
"you'll find facts, rhetorical maneuvers, tips, recipes, and a bunch of other stuff designed to help you get dad on a more planet-friendly track," the website reads. "Because clearly, you are the guy's best hope."