Lindt has announced the launch of two new dairy-free – and vegan – versions of its famous Lindor truffles, which are both made from oat milk. 
The world-famous Swiss chocolate brand, which was established in 1845, is famous for its boxes of Lindor truffles. These have traditionally been made from dairy, but the company has now unveiled a new oat-based formula. 
Lindt described the new truffles as "the perfect chocolate indulgence," and they're available in both dark and "milk" varieties.
"Using plant based milk, these Lindt LINDOR truffles give you the same smooth, melting chocolate experience in a finely crafted premium oat milk chocolate shell," the product description reads. "These chocolate candy truffles are the perfect chocolate indulgence for those who do not consume dairy products but still crave a premium chocolate experience. Each plant based, non dairy chocolate truffle is made with premium ingredients, including the finest cocoa and gluten free oats."
Where to buy the vegan Lindor truffles 
At present, the truffles are only available to buy in the US. They are available initially at CVS Pharmacy and Albertsons/Safeway stores, and it's expected they'll be released in more locations in the coming months. It's not known if Lindt has plans to bring the truffles to other countries.
Alternatively, the truffles are also available to buy online. You can buy them on the Lindt website, and they cost $6.26 for a 5.1oz bag.
Lindt embraces veganism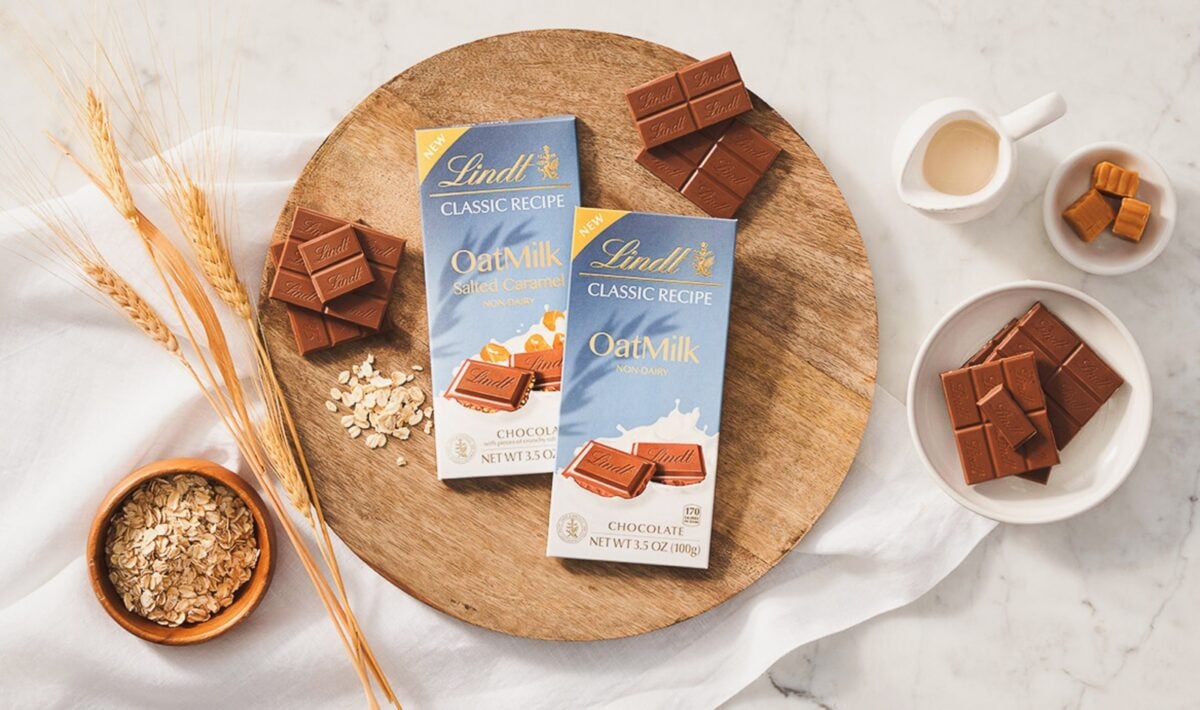 This isn't the first time Lindt has catered to the ever-growing dairy-free consumer base. It first unveiled two oat milk-based vegan chocolate bars in 2020, which came in Vegan Smooth and Vegan Hazelnut varieties. It offers a range of dairy-free chocolate products in a number of countries in the world, including a salted caramel bar and a tub of hot chocolate. 
The vegan chocolate market has skyrocketed in recent years. It's currently worth around USD $1 billion, but forecasters have predicted that it will quadruple to $4 billion by 2032. Veganism has been rising in popularity throughout the world, and there is also a growing awareness of the environmental and health impacts of dairy. 
It's thought that most of the world's population (around 68 percent) has lactose malabsorption, which means they have a reduced ability to digest dairy products. The dairy industry also has a significant impact on the planet, accounting for around four percent of total greenhouse gas emissions produced worldwide. Milk has also been shown to fare worse than all other plant alternatives in all major environmental respects – land use, freshwater use, and eutrophication (the pollution of ecosystems with excess nutrients), as well as emissions.
More like this: