UK supermarket chain ASDA released its official vegan brand OMV! in January this year, hoping to cater to everyone from long standing vegans to those wanting to cut back on their meat and dairy intake. Ahead of Christmas 2023, the supermarket is adding 57 new products to the range, including an entire plant-based turkey.
Last Christmas, ASDA broke its record by releasing its largest ever vegan and Free From offering, with 97 products. While a vegan breaded brie and vegan turkey crown were on the menu, this year is the first time the supermarket is introducing a plant-based entire turkey to its stores.
OMV! Vegan No Turkey
Made from a blend of wheat, soya, and pea proteins, the OMV! Vegan No Turkey is developed to have a lean texture and appear bright white on the inside of the 'crown'. The 'legs' are produced to have a juicier texture, with a darker color and more intense flavor profile. Much like a real turkey that would be served up traditionally on Christmas Day.
ASDA is frequently titled as the lowest-priced traditional supermarket in the UK. And as the cost of living crisis continues, it aims to make sure vegans are catered for this Christmas. The Omv! Whole No Turkey will be available in its stores from Thursday, December 14, for £6.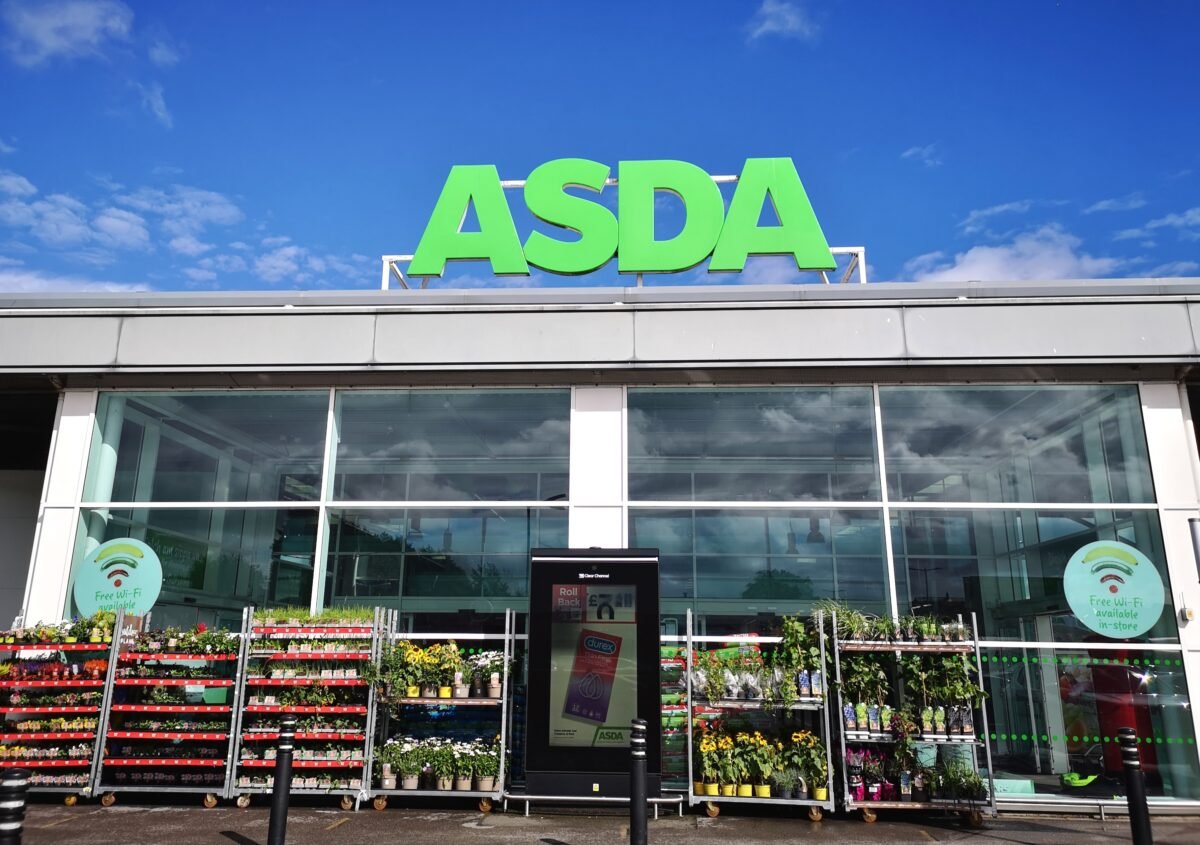 "Although we are seeing a growing trend towards more vegetable-centric options in the meat-free category, we recognize that meat-analogue options still account for the biggest portion of our sales and are very popular with our customers," as Asda spokesperson told Plant Based News. "Building on the success of our no turkey crown from last year, we have developed a first to market concept which is our OMV! whole no turkey."
Other OMV! Christmas products
There'll also be an oyster and porcini mushroom wellington as an alternative 'main'. Leaning heavily on vegetables, the mushrooms are bound with pea protein and topped with a duxelle (mince of mushroom, onion, herbs, and black pepper). This is encased in a flaky puff pastry. Sides will include mushroom pigs in smoky aubergine bacon. While for dessert, there's a strawberry trifle and crumble-topped vegan mince pies.
While we have been provided with a snapshot of what will be on offer for Christmas, ASDA is yet to release the full details, availability, and pricing for the new range.
The OMV! range
ASDA launched OMV! In January 2023 alongside its Plant Based range. The OMV! range was created to provide more 'decadent' treats. While Plant Based focuses on nutritionally-balanced meat-free meals.
Among the new products from the OMV! collection, there is a hot and spicy no chicken burger, brioche burger buns, macaroni cheese, and no pork caramelized red onion sausages. There are also sauces, which include a saag masala, red pepper pesto, and caesar style dressing. Meanwhile sweet treats include caramel blondies, flapjack bites, and a salted caramel fudge and honeycomb choc slab.
Additionally, the Plant Based range is broken up into three categories: meat alternatives, ready meals and snacking, and food cupboard. The range includes a selection of vegan sandwiches, a lentil cottage pie, a smoky tofu burrito, chick*n caesar wrap, and bacon-style rashers.
The full range is available to buy in-store, with selected products also available online.
More like this: