Omega-3 and omega-6 polyunsaturated fats are nutrients we need in our diet because we cannot make them.
These fats are needed for the manufacture of many vital molecules in the human body, hormones, cell membranes, brain tissue, healthy heart and vision and more.
Omega-6 fats on a vegan diet
It's easy to get omega-6 fats on a vegan diet, as they are plentiful in sunflower seeds and oil, soybeans and soybean oil, nuts, seeds, peanut butter, corn and many processed snacks.
They are essential but if we get too much of omega-6 fats, it's bad news because they compete for absorption and processing with omega-3s and so can effectively block them.
It is recommended that we aim for the omega-6 to omega-3 ratio in our diet of 4:1. At the moment, most people in developed countries have omega-6 to omega-3 ratio somewhere between 10 and 50:1 – far from ideal!
Omega-3 fats
When it comes to omega-3s, there are three types but only one is found in a vegan diet – ALA (alpha-linolenic acid).
Your body converts ALA to the other two types – EPA (eicosapentaenoic acid) and DHA (docosahexaenoic acid) which are then used by many tissues. Aside from being vital to our health omega-3s are also anti-inflammatory and can help lessen the symptoms in inflammatory conditions such as asthma, arthritis and atherosclerosis.
The recommended intake of omega-3s is 1.6 grams for men and 1.1 grams for women of ALA. The best plant sources include flaxseed, chia seeds, hemp seeds, walnuts, and cold-pressed rapeseed or canola oil.
Conversion issues
The human conversion rate of ALA to EPA and DHA is about five percent– eight percent, with women converting more than men (Burns-Whitmore et al., 2019).
Since the conversion rate is fairly low, some authors recommend that vegans should double the recommended ALA intake (making it at least 2.2 grams a day) to ensure that enough is converted into EPA and DHA.
There are also several factors that play a role in how much ALA gets converted into the other two omega-3s. This is what you can do to maximise the conversion rate:
Improve your omega-6 to omega-3 ratio – that means limiting omega-6 rich foods like sunflower, safflower and soybean oils, and processed snacks; whilst increasing your omega-3 intake (recommended foods and doses below)
Eat flaxseed, hempseed, chia seeds or walnuts daily
Use small amounts of rapeseed oil for cooking
Avoid trans-fats as those interfere with the conversion process – trans-fats are mostly found in processed foods
Don't smoke and limit your alcohol consumption
Eat plenty of wholefoods to top up you levels of vitamins A, C, E and B group, calcium, magnesium and zinc – all these support ALA conversion
How much is enough?
These amounts of foods will provide you with at least 2.2 grams of ALA:
1 heaped tablespoon of ground flaxseed
1 teaspoon of flaxseed oil
1 tablespoon of chia seeds
2.5 tablespoons of hulled hempseed
A small handful of walnuts – around 14 walnut halves
Make them a part of your daily routine but don't cook them as high temperatures would degrade their omega-3s. It's best to add these foods to your cereal, smoothies, salads, soups (after the soup is cooked) or home-made energy bars.
For cooking, use cold-pressed rapeseed oil as it's more heat-stable and doesn't degrade so easily. One tablespoon provides about 1.2 grams of ALA so it can nicely increase your omega-3 intake.
Supplements
Some people prefer to take EPA and DHA directly to ensure adequate intake. If you'd rather do that, choose algal supplements.
Marine microalgae are the original omega-3 source – that's where fish get their EPA and DHA from. There are many good-quality algae-based omega-3 supplements on the market these days.
Algae are not affected by pollution that much because they don't accumulate pollutants in the same way as fish, and grow very fast so have a shorter exposure to any environmental influences.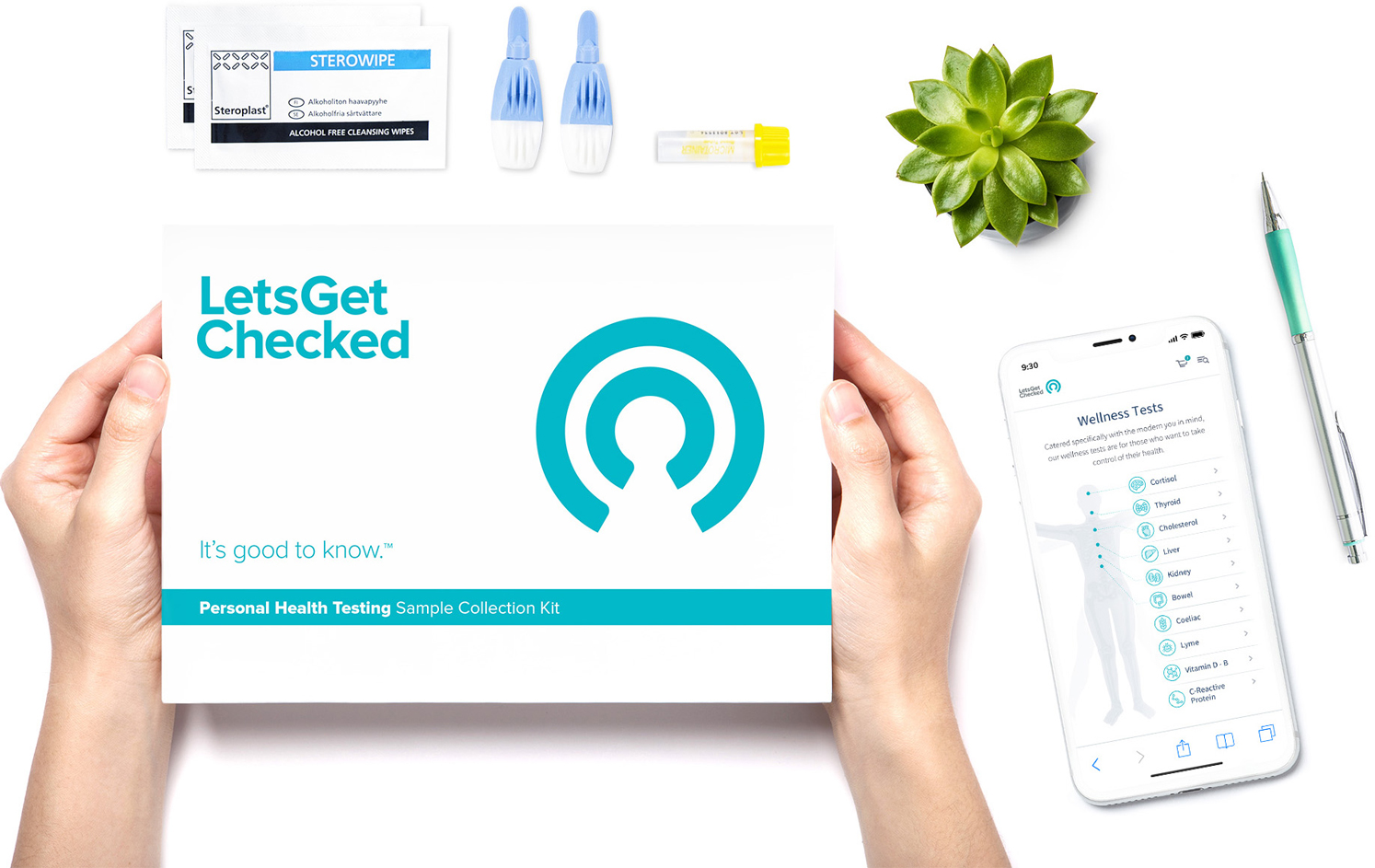 How do I know I'm getting enough?
It's hard to tell as omega-3 deficiency symptoms are not very specific – they include fatigue, difficulty concentrating, damaged nails and hair loss, rough patches of skin, irritability, disturbed sleep and joint discomfort.
If you think you may be deficient in omega-3s, consider getting an affordable at-home Omega-3 Test from LetsGetChecked. You'll get CLIA lab accredited results in two-five days from the comfort of your home. Use PBN20 at checkout for 20 percent off.
Healthy omega-3 habits
Try to build healthy omega-3 habits so you don't have to think about your intake every day.
Have flaxseed or chia seeds with your breakfast, put hempseed in your smoothies or sprinkle it on soup, use walnuts in salads, flaxseed oil for salad dressing, and have rapeseed oil ready for cooking as your go-to option.
Before you know it, you'll be on top of your omega-3 game and reap the health benefits.