Fresh research from Berlin claims that extending family meal times by just 10 minutes encourages kids to eat an extra portion of fruit and vegetables.
The findings – published in the JAMA Network Open medical journal – come after a clinical trial that observed the eating habits of 50 German families with kids aged six to 11 years old. Overall, it was determined that stretching meal times resulted in a much higher consumption of produce. 
Additional benefits included children eating at a slower pace and feeling more satisfied at the end of a meal.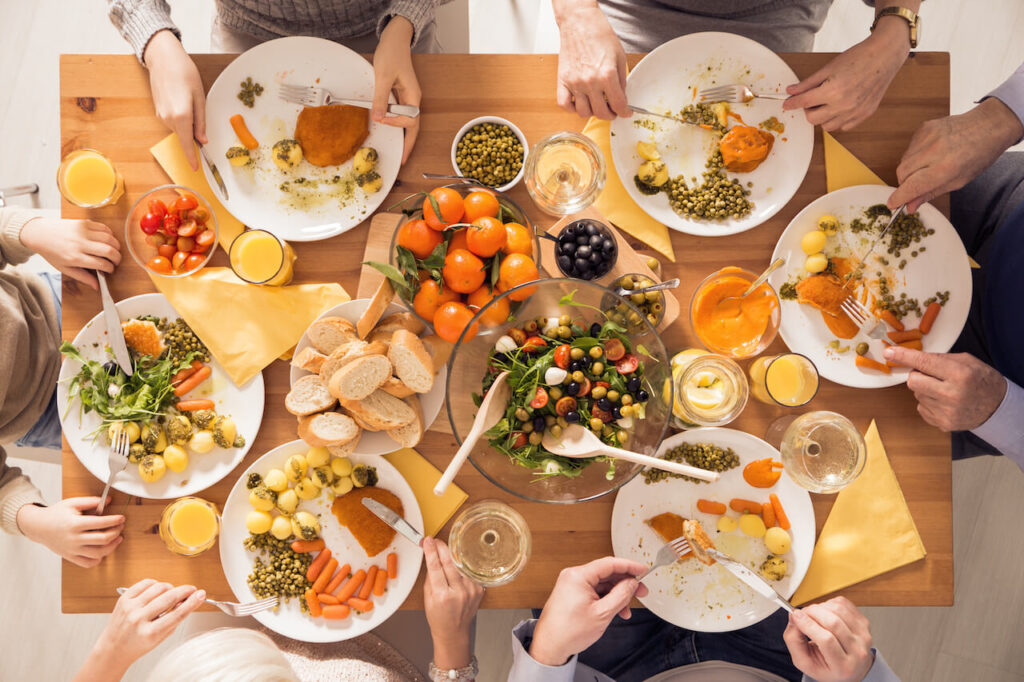 Encouraging kids to eat more fruits and vegetables
Families taking part in the study were observed across two meals. One lasted their regular amount of time and one was increased by 50 percent. This equated to an average of 10 minutes for each family.
They were served traditional German-style dinners with bread, meats, and cheese sitting alongside sliced fruits and vegetables. It was determined that longer meals gave children time to eat, on average, one extra portion of produce. This is the equivalent of an extra 100 grams of unprocessed food. At the same time, no extra bread, meat, or cheese was eaten.
The researchers theorized that alongside extended exposure to the produce, offering fruits and vegetables in small bite-sized pieces made them more accessible and appetizing to children.
"This outcome has practical importance for public health because one additional daily portion of fruit and vegetables reduces the risk of cardiometabolic disease by six to seven percent," Jutta Mata, professor of health psychology at the University of Mannheim and study co-author, said in a statement. "For such an effect, a sufficient quantity of fruits and vegetables must be available on the table. Bite-sized pieces are best." 
The study also recommends making mealtimes a positive experience for children to maximize their interest in sitting for longer. For example, playing music that little ones enjoy in the background. Additionally, having a rule that everybody stays at the table until the meal is finished can add positive structure.
Fruits and veggies are key to good health
Nutritional guidelines state that kids' meals should always contain at least one portion of produce, adding up to around five a day. A portion is roughly the size of a child's palm and is therefore easy to adjust according to age. 
Fruit and vegetables are a good source of vitamins and minerals and contribute to a balanced diet. In turn, eating habits that are built around unprocessed plant-based foods have been shown to support good health and lessen the risk of certain chronic diseases.
Conversely, processed foods – particularly those high in sugar, refined carbs, and fat – are widely linked to bodily inflammation. This is a common precursor to serious conditions such as cancer and heart disease.