In May 2022, McDonald's officially added a dairy-free McFlurry to its growing list of vegan menu options.
News circulated that a plant-based KitKat version of its iconic soft serve ice cream would be available in Germany.
"Vegan and vegetarian meals have not been a niche trend for a long time—and we as a brand also want to and will continue to develop here," said Susan Schramm, Marketing Director at McDonald's in Germany, at the time. "Becoming better also means breaking new ground—for our company and our planet."
She also added that the new vegan McFlurry "meets the exact taste" of the original.
Here's what we know about where you can buy the vegan McFlurry in 2023.
What countries is the vegan McFlurry available in?
Currently, the only country where you can find the vegan McFlurry is Germany. As well as the KitKat version, the restaurant has also offered a nondairy strawberry sorbet flavor.
At the time of writing, the nationwide menu offers a version complete with caramel sauce and chocolate chunks. Each store may differ, however, and it may not be available everywhere.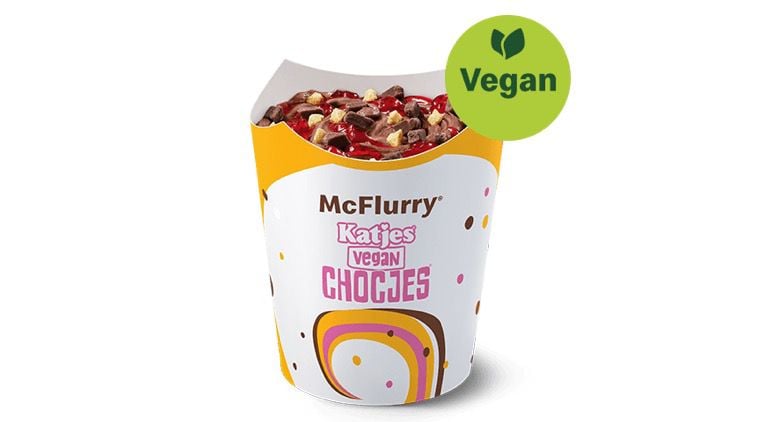 The company regularly updates its menu, and the McFlurry options are subject to change.
Will the vegan McFlurry be coming to the US or the UK?
We don't currently know of any plans for the dairy-free McFlurry to be brought to other countries.
Plant Based News has reached out to McDonald's UK and USA for comment. McDonald's UK confirmed that there are no current plans for the McFlurry to be added to its menu.
What's in a McDonald's McFlurry?
A typical (non-vegan) McDonald's McFlurry contains dairy ice cream, milk power, whey powder, glucose syrup, and other flavoring. You can see the full list of ingredients here (though this is subject to change).
McDonald's vegan menu
The global plant-based food market is rapidly growing, and it's expected to be worth $77.8 billion by 2025.
Due to increasing consumer demand, McDonald's has been expanding its vegan range in recent months.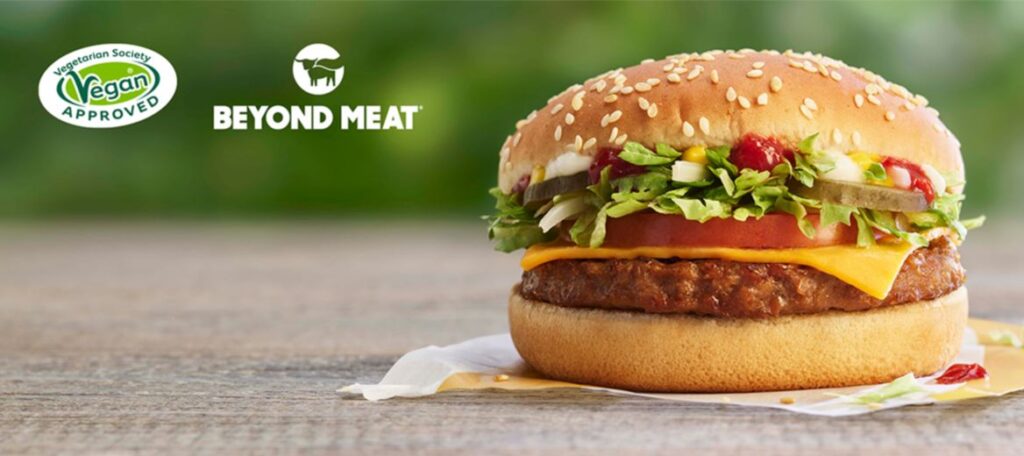 In September 2021, it introduced the vegan McPlant to its UK menu. This burger has been a huge success, and is available to buy nationwide.
While the McPlant is available in a number of other countries, it isn't fully vegan in many places due to the fact that it features dairy cheese and egg mayonnaise. In some countries – including the US and Australia – plant-based consumers can request theirs without these ingredients.
As well as the McPlant, other UK vegan items include Veggie Dippers, McDonald's Fries, and Mini Potato Waffles. 
More like this: