McDonald's is bringing the McPlant — its first-ever vegan Beyond Meat burger — to all of its UK and Ireland locations.
It came after a handful of restaurants trialed the product, prompting major anticipation. The McPlant was released in 10 McDonald's eateries in Coventry on September 29, 2021. Then, from October 13, an additional 250+ locations started serving the vegan burger.
But as of today (January 5), all of McDonald's roughly 1,270 sites across the UK will offer the meat-free option.
Is the McPlant burger really vegan?
McDonald's teamed up with plant-based meat producer Beyond Meat to craft the burger, which features a vegan beef patty made from pea protein.
It's topped with ketchup, mustard, and vegan sandwich sauce, as well as onion, pickles, lettuce, tomato, and dairy-free cheese (made from coconut oil and pea protein). The bun used for the burger is also vegan-friendly.
McDonald's confirmed the McPlant is cooked separately from meat products, using "dedicated" equipment, including oven trays and tongs.
The McPlant — which is certified vegan by the Vegetarian Society — is available for £3.49, the same cost as a Big Mac.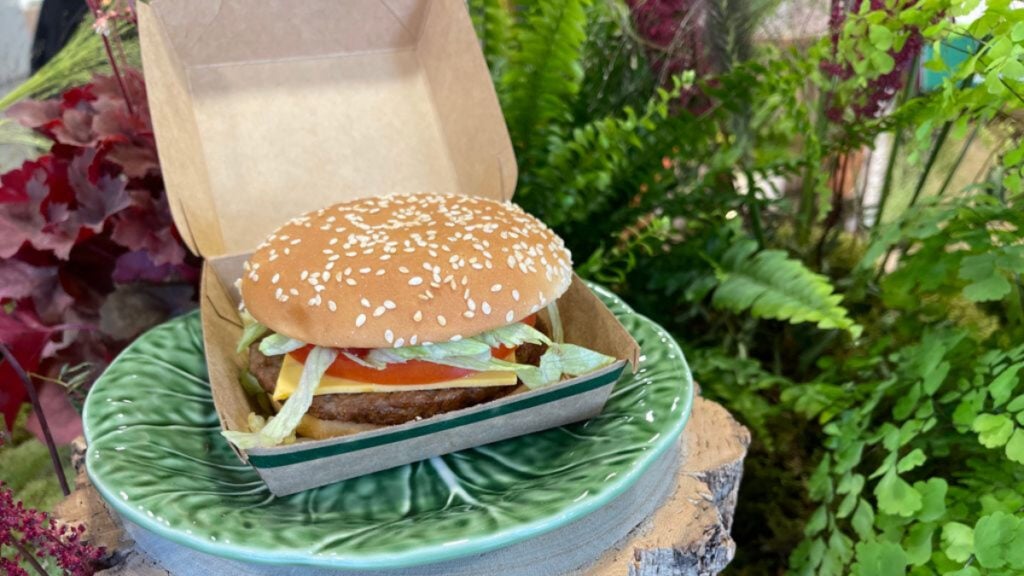 Vegan food at McDonald's
The nationwide launch was motivated by a "remarkable response" to the McPlant trial. That's according to Michelle Graham-Clare, the chief marketing officer at McDonald's UK and Ireland.
In a statement sent to Plant Based News, they said: "We're so pleased that our McPlant is now officially 'everywhere' and available for more of our customers to taste and enjoy … [The] McPlant is on the high-street, in retail parks and service stations all over the UK and Ireland. So, all of our customers will be able to try it."
Graham-Clare maintains that the McPlant offers the "same iconic taste" consumers have come to expect from McDonald's. And, that the titan fast-food producer is "proud" of the creation.
"We are always looking for different ways to innovate and meet our customers' needs, and with McPlant we have a delicious plant-based burger that will appeal to everyone," they added.
"Whether you're vegan or just fancy a plant-based patty, we're confident you will enjoy the McPlant."
The McPlant is not McDonald's first vegan-friendly option in the UK. Its Veggie Dippers, Spicy Veggie Wrap, and fries are vegan-friendly. And so are some drinks with the Vegetarian Society's vegan logo.