British vegan fried chicken brand VFC just launched two new products, "naked" plant-based chicken breasts and mince.
VFC says the new naked chicken line reflects the brand's desire to produce an affordable, uncoated plant-based chicken with the versatility of traditional proteins. The VFC Chick*n Mince is said to be a first to market and contains 31g of protein per 100g and 65 percent less saturated fat than animal-derived chicken mince. It is also said to be a good source of fibre. The new products are available at Morrisons supermarkets nationwide.
"Nutrition, price and taste are the key selling points of the range," Allison Reilly, VFC's Head of Marketing, told Plant Based News. "Health is the number one motivation for shopping the category and is often the barrier to people not picking up meat-free alternatives because they think the products don't stack up nutritionally vs meat. […] "We have listened and developed a range of products that taste great, delivered nutritionally and are at an affordable price."
It's been a busy 12 months for VFC following its recent acquisition of fellow vegan protein brand Meatless Farm and Clive's Purely Plants, all of which the company says reflects its "ambitious" global growth strategy and mission to "remove animals from the food chain."
VFC's Vegan Chicken Mince a 'game-changer'
The new uncoated VFC products join all of the company's existing fried chicken-style lines. These include Original fillets, tenders, and Popcorn Chick*n, as well as Spicy fillets, Spicy tenders, and shaped Chick*n stompers. Even so, the brand says it is particularly proud of the way its new "naked" vegan chicken line stands apart from competing products.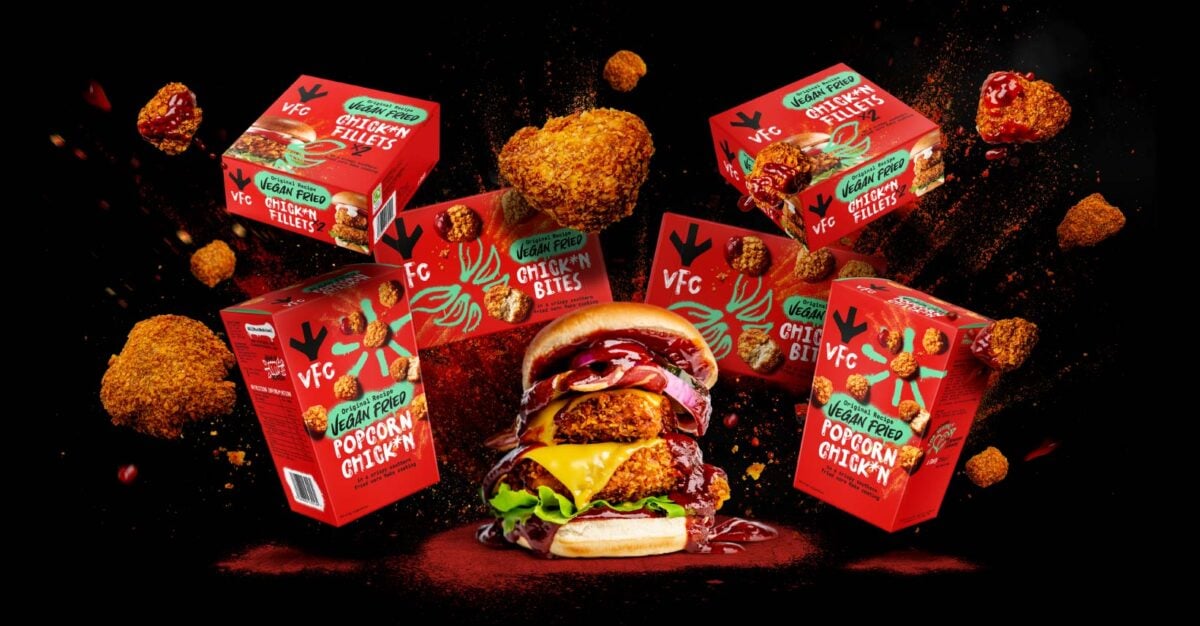 "Our Vegan Chicken Mince is a game-changer in the world of plant-based cuisine," Adam Lyons, VFC's co-founder, said in a statement. "We're proud to offer a product that matches the taste and texture of conventional chicken mince, whilst providing exceptional nutritional value. We believe that our customers will be delighted with the taste, versatility, and health benefits."
VFC's Naked Chick*n Mince and Chick*n Breasts are available from Morrisons this week, retailing at £2.50 per 300g and £2.50 per 180g, respectively. VFC predicts further distribution across other major retailers in early 2024.
More like this: