Spanish meat-alternative brand Heura has released what it describes as a world first: additive-free, York-style plant-based ham slices. 
Like the rest of the brand's products, the ham is made from legumes. They're ground down to create vegetable flour and mixed with water. Heat, pressure, and humidity are then used to create the different textures. The "meats" are then marinated with Mediterranean ingredients. Its new ham is made from soy protein isolate, natural flavorings, salt, radish, carrot, paprika, and lemon concentrates, cultures, and vitamin B12. 
The Heura ham has 64 percent protein density with a low saturated fat content. Part of Heura's reasoning behind making the ham was to create a product that would attract consumers who opt for processed deli-style ham, which is linked to chronic diseases such as bowel cancer. "As cold cuts dominate Europe's animal meat consumption, our Heura Slices allow us to relish our favorite toasts, all the while tackling the critical issues of health and sustainability head-on," cofounder of Heura Foods, Bernat Ananos, told PBN.
Additive-free vegan ham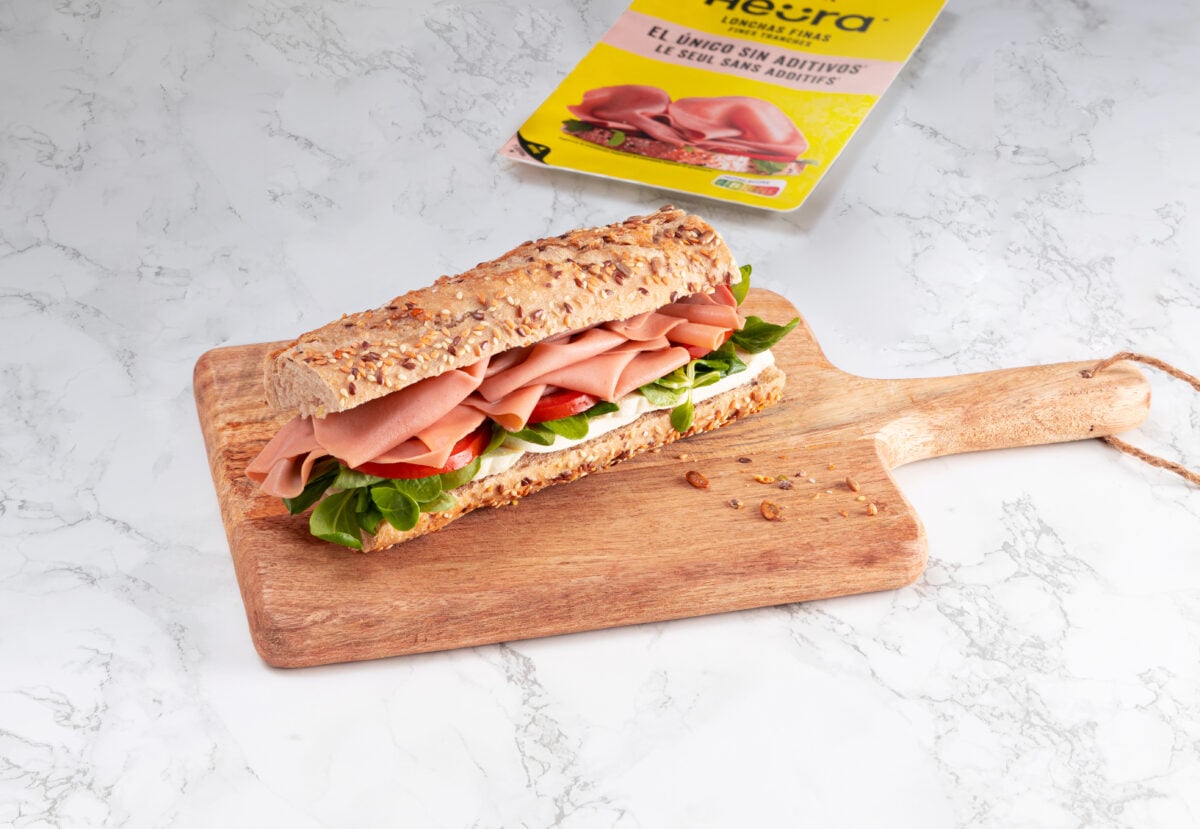 It's not a world first for plant-based cold cuts. But the brand is claiming it's the first to be free of additives. With plant-based meats often considered to be too processed and not nutritional, the ham was created to provide a high nutrient density. "With the launch of our 'York-Style' ham slices, we're giving options to consumers to break free from processed animal meat's health concerns, in alignment with WHO's recommendations. It's a sizzling solution to the health emergency we're facing," Ananos said.
Heura's GRT tech specializes in precision and fine grinding. This combined with its patent-pending technology are described by Ananos as a "significant leap forward in the plant-based industry." Ananos also added that the company's "commitment to innovation and clean, high-quality ingredients is revolutionizing the future of food."
Where can you buy the new Heura ham?
Currently, the product is available in Spain and France. Heura plans to make the plant-based ham available in other European countries in the coming months.
What is Heura Foods?
Heura Foods launched as a plant-based food brand in Barcelona in 2017. It's since grown and branched out to have stores in Portugal, France, the UK, Belgium, Italy, the Netherlands, Austria, Switzerland, Germany, Czech Republic, and Mexico, as well as other Spanish cities. There's an online store, too.
Heura's products are made from legumes (lentils, peas, broad beans, chickpeas, soybeans, beans, and peanuts all count as legumes). With the brand wanting to create meat-free alternative products to processed deli meats. There was a focus on food activism, to create products that were healthier than other processed products offered. "At Heura, we're not just making plant-based products; we're pioneering a paradigm shift in food processing," said Ananos. "Our cross-category patent-pending technology sets the stage for a new era of healthier, superior meat successors."
The brand is known for its activism and campaigns against cruelty to animals. In 2021, it launched two new meat-free items (sausage and chorizo) at a Spanish bullfighting ring in an attempt to challenge the cruel tradition. 
More like this: