Pokeworks, the biggest poke chain in the USA, has officially added vegan "seafood" to its menu. 
The franchise, which was founded in 2015, is offering plant-based tuna from Impact Food at its Irvine, California, location for two more weeks. It's currently available on a trial basis, but there is possibility for it to be extended if it's well-received by customers.
Impact Food uses a combination of pea protein and seaweed to create its tuna. Accordion to the brand, this results in a "a delectable umami taste and a melt-in-your-mouth texture." The product is said to be a nutritious and sustainable alternative to conventional tuna.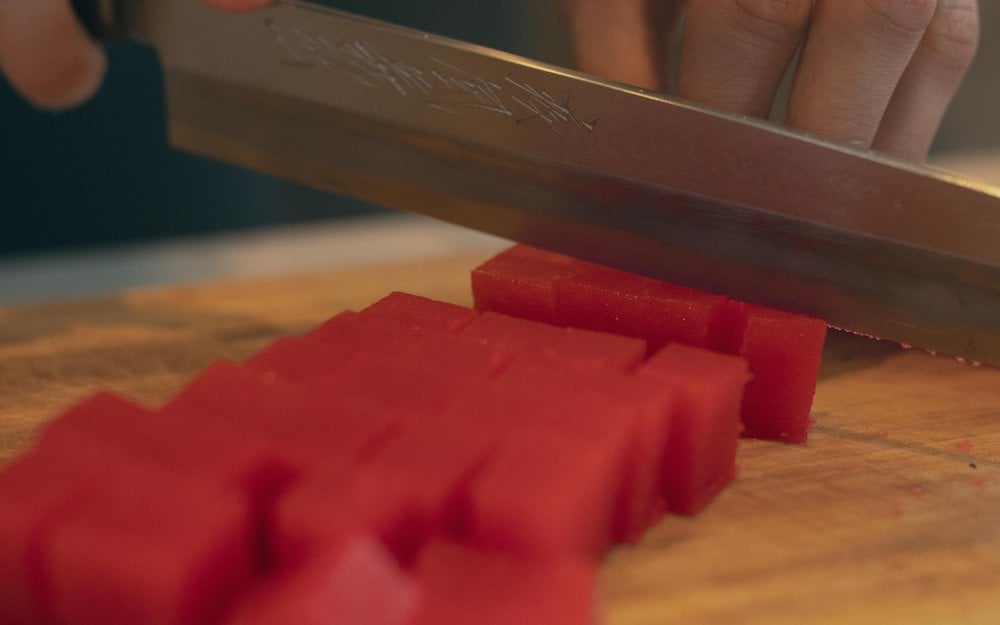 "We've tried several plant-based tuna alternatives and we feel Impact Tuna has the best texture and taste in its class," commented Mike Chen, co-founder and president of Pokeworks. "We hope creating a signature Pokeworks dish with Impact Tuna will create new demand for sustainable eating."
The popularity of vegan 'seafood'
While the vegan "seafood" market has developed more slowly than that of other meat alternatives, it's seen significant growth in recent years.
A report published in November 2022 predicted that it would rise to $1.3 billion by 2031. This would mean a CAGR of 42.3 percent.
"The depletion of natural ocean resources, rise in vegan population, increase in pressure on the global food supply chain, and increase in awareness regarding animal welfare and animal cruelty in farms drive the growth of the global plant-based seafood market," the report stated.
The problem with 'seafood'
The number of fish we kill for food each year is almost incomprehensible. While it would be impossible to get an actual figure, estimates predict that around 2-3 trillion individuals lose their lives each year.
A growing body of evidence suggests that fish are sentient and capable of feeling emotions like pain. This indicates that the fishing industry causes suffering on a vast scale.
Around half of the fish that we eat worldwide are raised on farms. Fish have little or no legal protections, and multiple investigations have uncovered significant cruelty on farms. They will often be reared in cramped enclosures in rivers, lakes, or in the sea. Due to conditions in which their kept, disease is rife in fish farms. Pens will also often be filled with sea life. These parasitic creatures will eat farmed fish alive, causing them to develop large sores and for their scales to fall off.
In the industrial fishing industry, vast quantities of fish will often be caught at a time with a process called "bottom trawling." This entails dragging weighted nets – which can be as large as 240 meters wide and 160 meters deep – across the ocean floor. This not only kills a huge number of species, but also destroys coral reefs and vital ocean ecosystems. Another method of catching fish is using "longlines." These can be miles long, and have a hook every few feet.
More like this: