John West, an international "seafood" brand specializing in tinned fish, has launched its first ever vegan tuna.
In what's been described as a "major milestone," the 166-year-old company, which is owned by Thai Union, will initially launch the fish-free product in the Netherlands. It's thought that other European countries could follow suit if the product is well-received.
The plant-based tuna is made from soy and wheat protein, and comes in two flavors – Vegan Fish-Free Tuna with a Dash of Oil and Vegan Fish-Free Tuna with Tomato & Basil. The launch is reportedly part of Thai Union's aim to become more sustainable.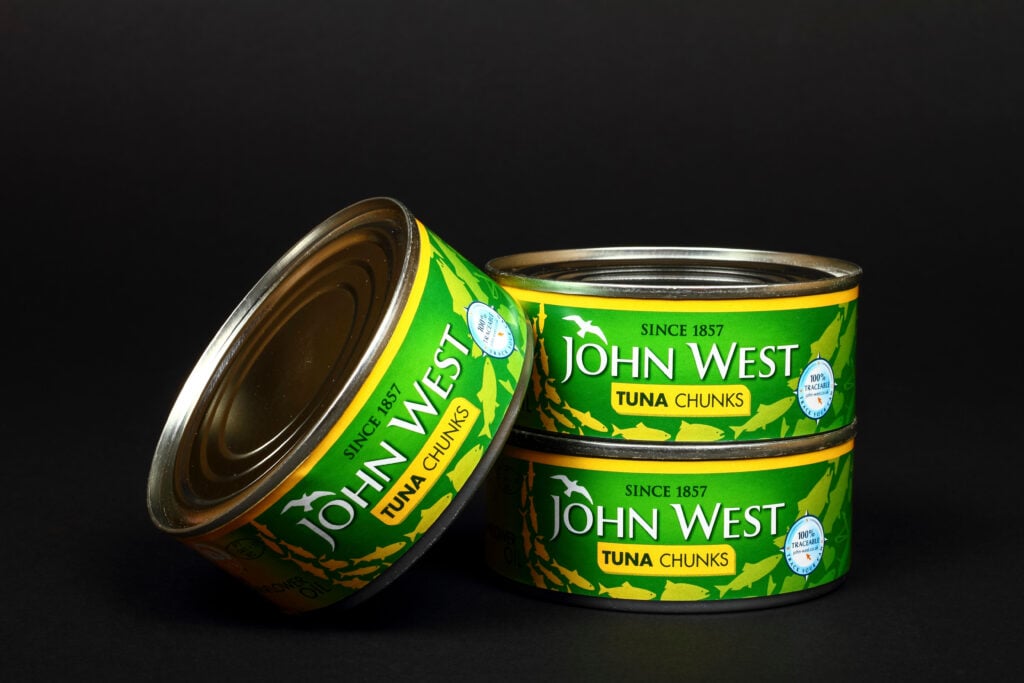 "John West Vegan Fish-Free Tuna is Thai Union's first branded alternative protein product launch worldwide and therefore a major milestone for us," said Jon Burton, director of the company's European Marine Protein unit.
The product is available at 1,400 stores across the Netherlands now.
The rise of vegan and cultivated fish
Consumers and brands are increasingly looking to more sustainable alternatives to fish. Plant-based and cultured (cell-based) "seafood" products haven't been around as long as other meat alternatives. But they have seen significant growth over the last few years.
Last year, Thai Union launched a $30 million venture fund for cultivated fish products. This joined a $9 million investment in alternative protein.
The vegan "seafood" market was valued at $42.1 million in 2021, and it's been projected to reach $1.3 billion by 2031. A number of start-ups are focusing on the area, and consumers can now buy vegan prawns, salmon, and more.
In May of this year, plant-based brand Wicked Kitchen acquired a vegan fish manufacturer named Current Foods. It came shortly Good Catch joined the company in September 2022.
"Now, our two purpose-driven brands can better support a single mission: to create amazing foods that work towards improving the environment and the lives of humans, animals, and sea life by inspiring the world to eat more plants," a Wicked Kitchen spokesperson said at the time.
The problem with 'seafood'
As well as causing the deaths of up to two trillion fish a year, fishing destroys the Earth's oceans.
Taking fish out of the ocean creates an imbalance in the ecosystems. Industrial fishing, which often involves catching vast amounts of fish at a time with nets that can be the size of one and a half football fields, also causes the deaths of whales, dolphins, turtles, sharks, and other animals who aren't being caught for food. They are often referred to as "bycatch."
One estimate has stated that the oceans could be almost fishless by 2048 if we do not change our eating habits.
More like this: