The dairy-free and vegan chocolate market is expected to see enormous growth in the next nine years, outpacing conventional dairy alternatives.
New data suggests that the plant-based chocolate sector, currently valued at $1 billion, will reach $4 billion by 2032. This equates to a 15.5 percent annual growth rate. Comparatively, the overall chocolate market, valued at $262.5 billion in 2022, is likely to grow at just 3.7 percent, annually.
Food awareness organization ProVeg International attributes this growth phenomenon, in part, to consumers increasingly looking to buy healthy or specifically plant-based items. Indeed, the fastest-growing trend within the chocolate sector is the launch of new vegan-friendly developments. Compared to product reveals in the 2017-18 period, launches were up by 71 percent in 2021-22.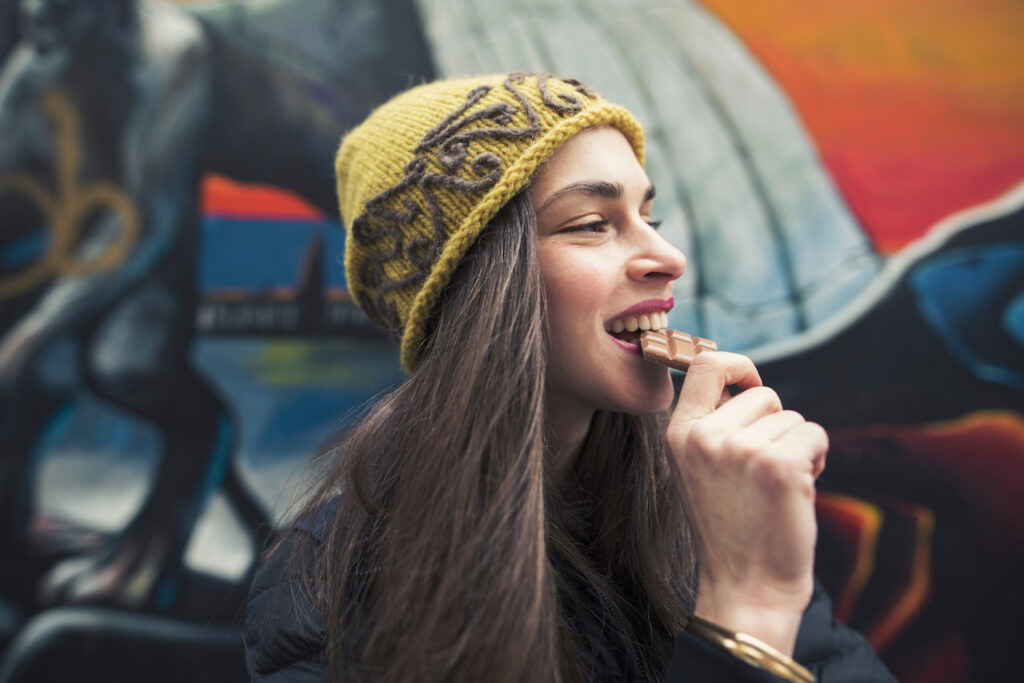 Demand for vegan chocolate increases
Dairy-free chocolate currently accounts for 40 percent of the entire vegan confectionery sector, with the potential to secure even more.
Consumers will drive this market increase (plant-based, flexitarian, and vegan-curious), with the biggest surge expected to be in the Asia Pacific region. ProVeg notes that this is likely due to both widespread lactose intolerance and a boom in plant-based diet popularity locally. Currently, it is North America dominating the market.
There is also considerable demand for vegan chocolate in Europe. A 2018 survey conducted by consumer trends analyst Mintel found that there is serious interest in plant-based chocolate goods. More than half of French (53 percent), Polish (53 percent), and Spanish (55 percent) respondents reported being open to vegan options.
Meanwhile, Italy saw a 48 percent interest rate. Germany – a significant plant-based driver – registered 44 percent of chocolate fans as intrigued enough to try.
"There's currently a focus on plant-based eating in the chocolate sector," Marcia Mogelonsky, director of insight at Mintel said of the findings.
"Manufacturers have responded to the growing interest in plant-based diets by replacing dairy milk with nut or grain-derived milks in milk chocolate products."
Keeping up with the competition
To keep up with specifically plant-based chocolate makers, mainstream confectioners are developing their own vegan options.
This is seen in major brands, such as Mars, launching dairy-free versions of popular products including Galaxy bars. Similarly, Nestlé and Cadbury have also jumped on the trend.