Ben & Jerry's has announced that it will be changing its recipe for all 19 of its vegan dairy-free flavors – using oat, rather than almond or sunflower butter, as a base.
The hugely popular ice cream company, which was established in 1978, said it made the decision to improve taste, as well as cater better to people with allergies. According to the company, the new oat-based recipe offers improved flavor and texture on the original.
"The oat base creates a smoother texture, allowing flavors like chocolate, decadent caramel, mint, and rich vanilla to shine as intended," a spokesperson told Plant Based News. "As a bonus, the oat recipe reduces nut allergens, making the options more inclusive for diet sensitivities."
Popular plant-based flavors Chocolate Chip Cookie Dough and Chocolate Fudge Brownie will be the first to make the switch. Other flavors will then follow in subsequent months, with all 19 becoming oat-based by Spring 2024.
Ben & Jerry's vegan line-up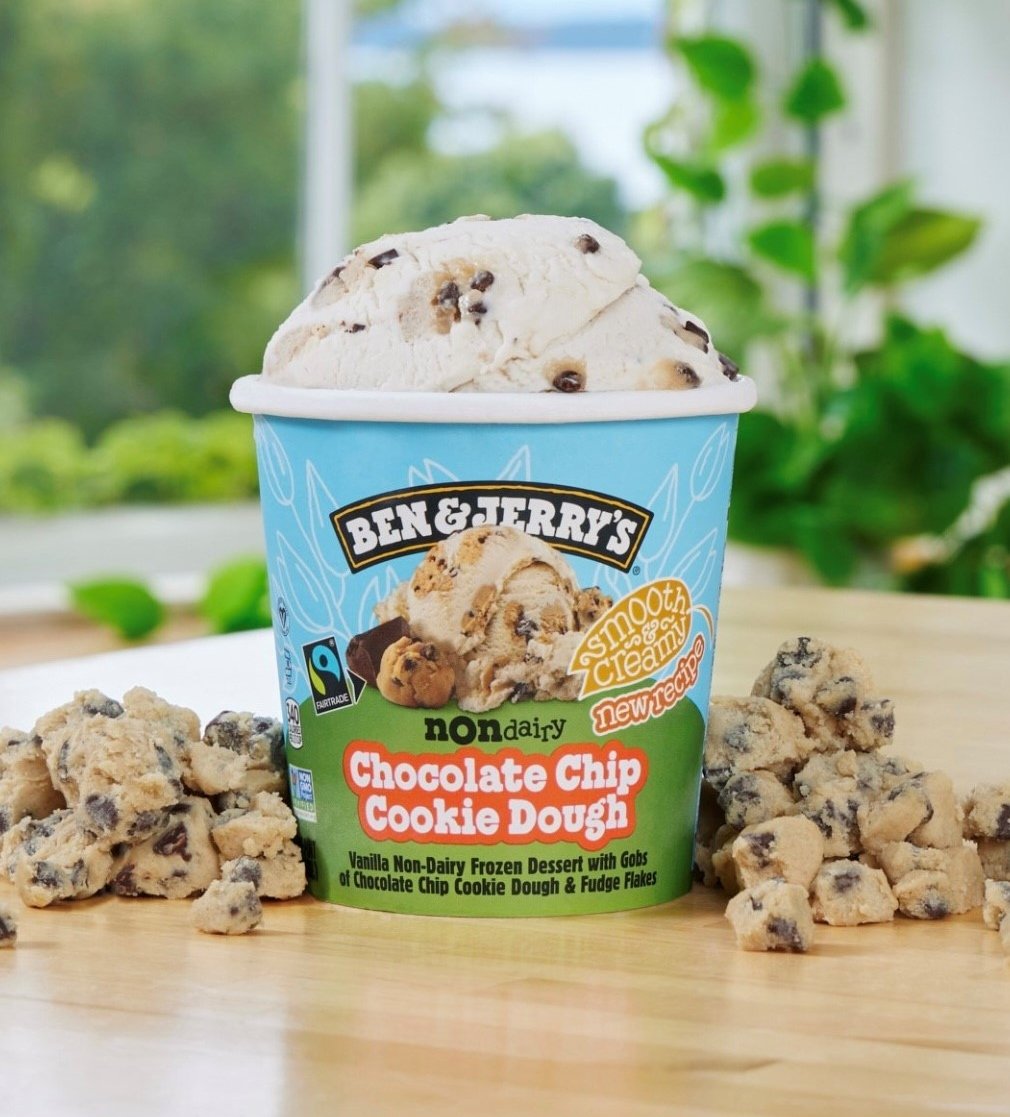 Despite being a popular ice cream choice among plant-based eaters, Ben & Jerry's is far from a vegan company. It's known for its wide range of dairy ice creams that are eaten all over the world, and the majority of its line-up is made from cow's milk. The brand released its first animal-free ice creams in 2016: PB & Cookies, Coffee Caramel Fudge, Chocolate Fudge Brownie, and Chunky Monkey
Since then, it has added a wide range of flavors, including Cherry Garcia, Peanut Butter Half Baked, and Chocolate Chip Cookie Dough.
The full list of vegan-friendly flavors (at the time of writing) is below. Please note, some of these flavors may also be made with dairy, so always check the packet before you buy.
Americone Dream
Cherry Garcia
Chocolate Fudge Brownie
Coconut Seven Layer Bar
Netflix & Chilll'd
P.B. & Cookies
Peanut Butter Half Baked
Phish Food
Colin Kaepernick's Change the Whirled
Mint Chocolate Chance
Chocolate Chip Cookie Dough
Bananas Foster
Karamel Sutra® Core
Milk & Cookies
Mint Chocolate Cookie
Lights! Caramel! Action!
Oatmeal Dream Pie
Boom Chocolatta!
The rise of vegan ice cream
Dairy-free ice cream has been around since the late 20th century, but it has skyrocketed in popularity in recent years. Ben & Jerry's was one of the first mainstream brands to release a plant-based version, and a number of other companies have since followed suit.
Magnum, Häagen-Dazs, Breyers, Jude's, and Talenti have all released plant-based products over the years. As well as these, a number of fully vegan brands – including Booja Booja, Swedish Glace, and Alpro – also sell ice cream at mainstream supermarkets.
The vegan ice cream market is worth around USD $639.5 Million in 2022. It's been forecasted to grow at a compound annual growth rate (CAGR) of five percent during between 2023 and 2028, reaching $878.2 Million by 2028. People are moving away from dairy for a number of reasons. There is skyrocketing interest in veganism in many parts of the world, alongside growing concern about the health and environmental impacts of dairy.
It's thought that 68 percent of the population has lactose malabsorption, a reduced ability to digest lactose. Dairy is also responsible for four percent of greenhouse gas emissions, and fares worse than all plant alternatives in all major environmental respects.
More like this: