Adidas is building on its vegan shoe collection with a brand-new sandal made from animal-free materials.
The EQT93 "Plant and Grow" sandals take inspiration from nature for their color palette, which is made up of Green Oxide, Brown, and Easy Yellow. They have also been designed with community gardening projects as a key inspiration.
"A modern remix on our coveted EQT 93 silhouette, they honor nature with a speckled rubber sole that mimics the texture of soil, earthy colors and a 'plant and grow' logo on the heel," Adidas said in a statement. "Guerrilla gardening beautifies city spaces, brings communities together, and provides nourishing food. It's also the influence behind these Adidas sandals."
Materials included in the Plant and Grow sandals include a synthetic upper, in place of Adidas' more traditional leather and suede options. A fabric lining and durable rubber sole complete the construction.
The sandals are priced at USD $105, or £85.
Adidas is no stranger to vegan footwear
The new Plant and Grow sandals are the latest in a slew of vegan-friendly footwear releases for the sportswear giant.
In 2018, Adidas launched a campaign declaring "Our Icons Go Vegan." The project saw the brand partner with fashion designer Stella McCartney to launch a cruelty-free version of its flagship Stan Smith sneakers made from vegan leather and animal-free glues.
It's also given its Superstar and Samba sneaker lines a cruelty-free makeover. Most recently, Adidas teamed up with Disney to commemorate the latter's centenary celebration with vegan Mickey and Minnie Samba shoes. Both versions come in plain white synthetic leather with contrasting color details and small Disney graphics.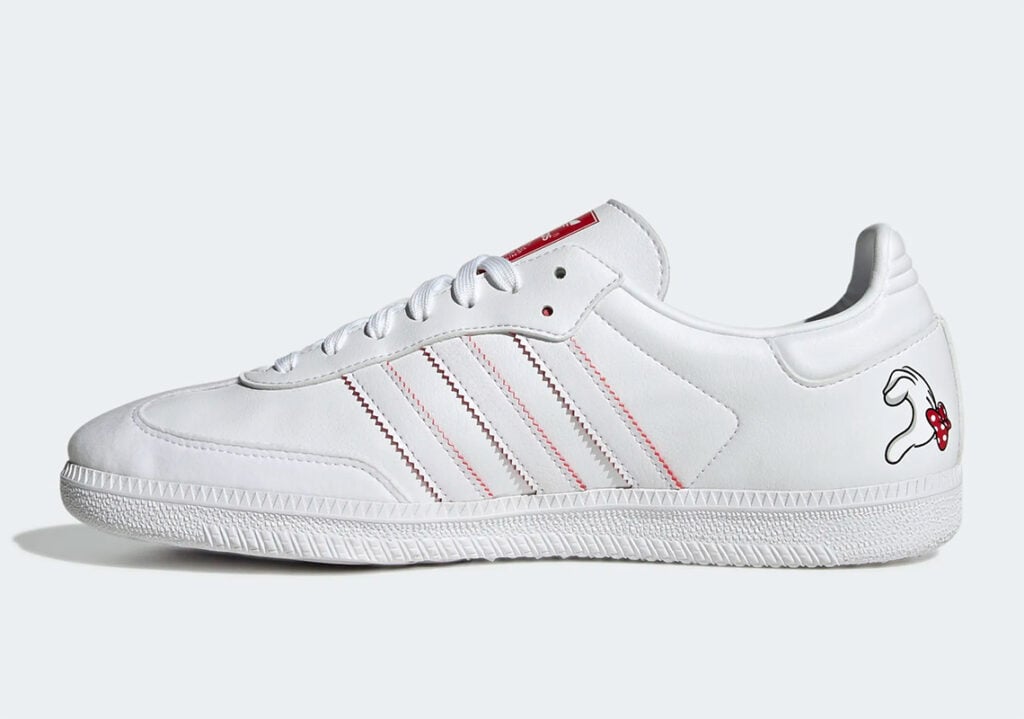 Kangaroo leather still remains
Despite creating a number of animal-free footwear options, Adidas has chosen not to follow in the footsteps of fellow giants Nike and Puma in dropping kangaroo leather from its portfolio.
Back in March, Puma was the first to announce it is phasing out leather in favor of "superior" synthetic options. Two weeks later, Nike revealed similar plans. Conversely, Adidas revealed that it will continue to manufacture its Copa Mundial football boots with kangaroo leather into 2024.