Footwear and sports giant Nike has revealed that it's phasing out kangaroo leather across its shoe portfolio.
The announcement came just two weeks after Puma also ditched the material after becoming impressed by a vegan synthetic alternative.
Nike initially stated that its Tiempo Legend Elite football boot will switch to a fully synthetic upper. However, the brand went on to confirm that it is taking kangaroos out of its supply chain altogether.
Similarly to Puma, Nike claims that it will favor a new synthetic material that offers "a better performance solution and replaces the use of kangaroo leather."
Kangaroo leather became popular with soccer boot manufacturers due to its supposed extra durability. This was assumed to improve performance, but cruelty-free alternatives appear to be just as, if not more, effective.
Fashion's fading interest in kangaroo leather
Alongside Puma, Nike's decision means that two of the largest buyers of kangaroo hides have now turned their back on the material.
High-end fashion names including Chanel, Gucci, and Prada have all rejected kangaroo leather from their portfolios.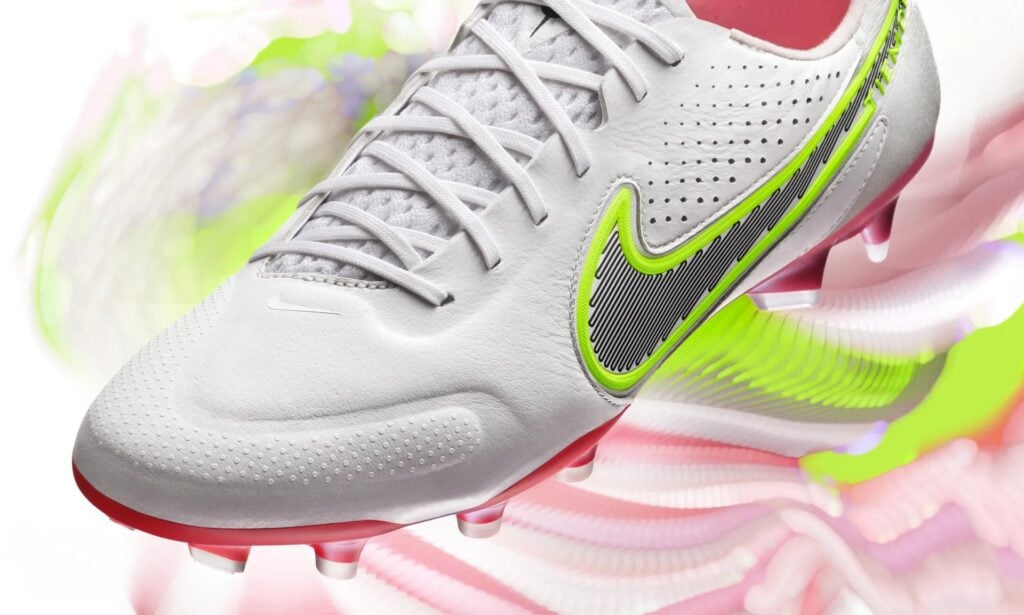 'Kangaroos are not shoes'
Animal activists have welcomed Nike's news, particularly the Center for a Humane Economy (CHE).
Having launched its "Kangaroos Are Not Shoes" campaign in 2020, CHE called on major brands to stop creating demand for the deaths of more than two million kangaroos each year. It also specifically targeted Nike, by erecting billboards close to its Oregon headquarters in 2021.
CHE considers recent developments within the sportswear sector to be significant steps forward.
"Nike's announcement that it will end the use of kangaroo skins for its athletic shoes is a seismic event in wildlife protection, and tremors will be felt all over the world. Especially in Australia, where the mass commercial slaughter of kangaroos occurs," Wayne Pacelle, president of the Center for a Humane Economy, said in a statement.
"Non-animal-based fabrics are athletically and morally superior. In March, we've seen two of the three largest brands in athletic shoes pledge to end their use of kangaroo skins and to bring relief to these iconic marsupials in Australia."
Adding credence to the "athletic superiority" of synthetics, it has been reported that out of the 172 goals scored in the 2022 football World Cup, 164 were attributed to players wearing synthetic or cow leather (most were synthetic).
Adidas remains the last major buyer of kangaroo leather, with CHE stating that it must follow Nike and Puma's examples. It also calls on Australia to shut down its "ruthless commercial kangaroo-killing industry," though insiders are putting up a fight.
The kangaroo leather sector fights back
With multiple major buyers dropping kangaroo leather, the Australian industry appears to be panicking. It has released a statement claiming that any culling bans could lead to overpopulation.
Commercial hunting of kangaroos is legal in Australia, as are "conservation culls," designed to control the population. If neither is allowed to continue, industry insiders claim that this will create a need for non-commercial culling. This, they say, will impact animal welfare.
In another attempt to secure support, Ray Borda, president of the Kangaroo Industry Association of Australia, spoke to the Guardian. He said that kangaroos (for leather) are a sustainable option.
"They emit less methane, require less water, place less pressure on grazing lands, and don't require energy to capture and contain [as cattle and sheep]."