German sportswear brand Puma will no longer use kangaroo skin for its KING soccer boot range, opting instead for a new vegan leather substitute called K-BETTER.
Puma debuted a fully vegan football boot in 2022, dubbed the KING Platinum 21 Vegan. However, other shoes in the KING range continued to utilize kangaroo hides for their uppers.
Puma claims to be so impressed by the performance of its vegan leather that it is discontinuing kangaroo leather entirely. Accordingly, the sportswear giant has pledged to phase it out by the end of 2023.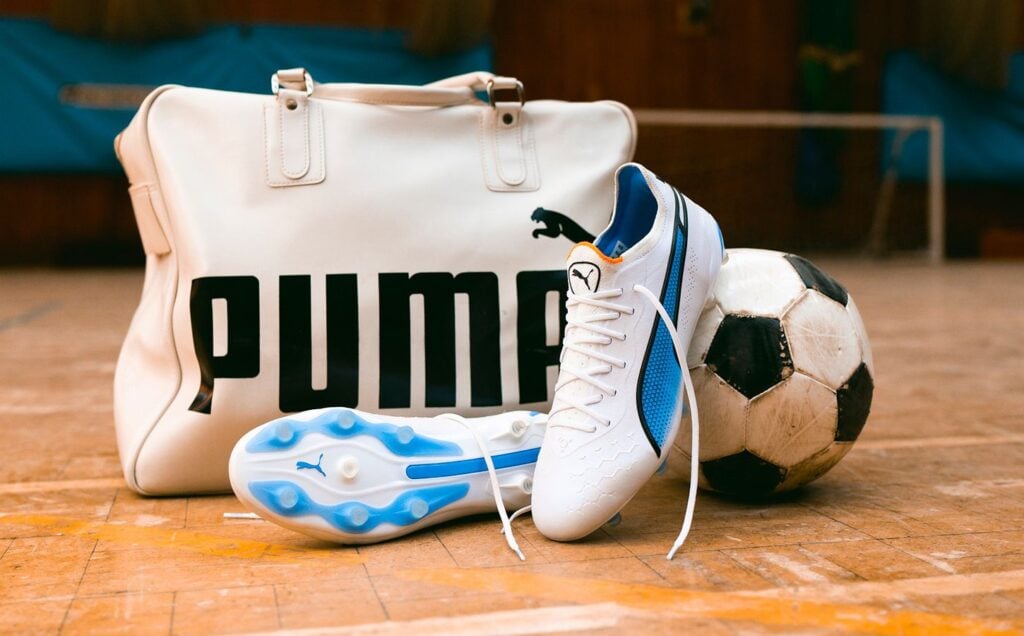 Puma's vegan leather
Extensive testing proved that K-BETTER outperforms traditional kangaroo hide for football boot construction. In fact, K-BETTER beat the animal-derived version across the board, ranking higher for durability, touch, and comfort.
"The Puma KING is Puma's most iconic franchise in football and has always stood for using the best materials and the latest in innovation. Over the years we have seen the boot evolve and become ingrained in on pitch and off pitch football culture. From the pitches to the terraces," Peter Stappen, lead product line manager for Puma said in a statement.
"The new KING takes the franchise to the next-level and offers a super-soft upper with optimal stretch resistance for ultimate touch and control benefits."
Made using a minimum of 20 percent recycled materials, K-BETTER consists mostly of a nylon microfiber blend. It is used in conjunction with a lightweight plastic sole. This is designed to create a soccer boot that is light and as geared towards top performance as its predecessors. The original kangaroo KINGs were worn by the likes of footballing legends Pelé and Diego Maradona.
Wearing the new wave of Puma's vegan leather boots will be Arsenal football club midfielder Granit Xhaka, amongst others.
In addition, a tailored-for-women fit is available. Pro-footballers Ingrid Engen and Lena Lattwein are among those to be debuting the shoes on the pitch.
Save the kangaroos
In 2021, Gavin Polone – director of Gilmore Girls – released a short film on kangaroos being hunted and killed for their skins.
In it, Polone directly targets Nike. As a brand, it continues to use kangaroo leather and contributes to the deaths of more than two million of the wild animals each year.
Puma's decision to take kangaroo leather off the KING roster could be impactful. Specifically, because there's scope for other large names to now follow suit.