Sportswear giant Adidas has launched a vegan version of its classic Stan Smith shoe – designed by Stella McCartney.
Lifelong vegetarian McCartney proposed she create the shoe after being gifted a pair of custom veggie Stan Smiths – and realizing how many animal's lives could be saved if it Adidas used it to replace its leather version.
According to the designer, whose Adidas x Stella McCartney line is now in its 13th year, she 'really couldn't tell the difference between the real leather and the faux leather pair'.
Vegan classic
She told Voguemagazine: "Many years ago, I was given a special pair of vegetarian leather Stan Smiths by my husband and Adidas…I could not help but think [of] how many animals' lives could be saved if Stan Smith and Adidas would change from real leather to vegetarian leather, and use non-animal-based glues."
"We've been collaborating with Adidas for many years, [so] I thought this would be a great way to reach a really wide audience and enable them to understand that you don't have to have leather shoes or animal-based glues in order to have an incredible, iconic product."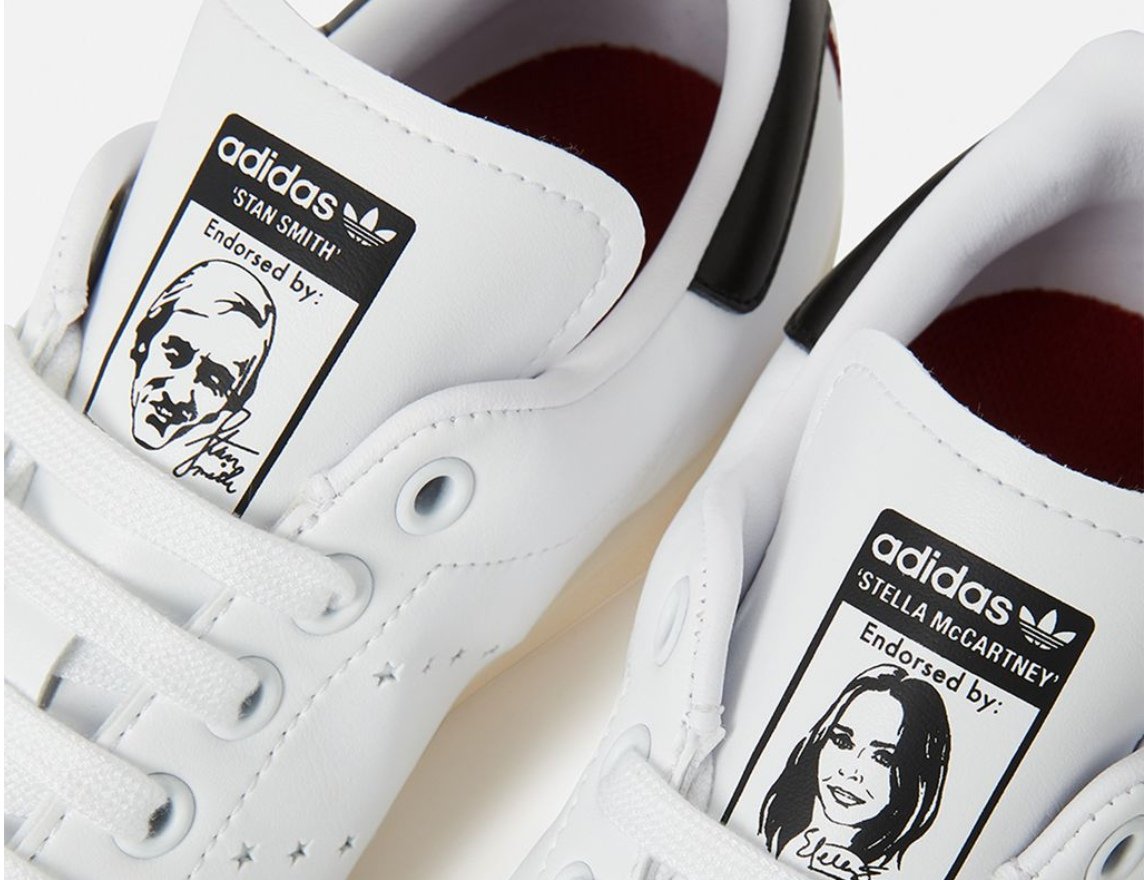 Customized
The shoe – called the 'Stella Stan Smith' – has a few special tweaks.
These include like a color block heel panel and stars (McCartney's signature) stamped down the side.
In addition, while Stan Smith appears as standard on the right tongue, McCartney is on the right. She describes her version as 'a modern update that retains the classic appeal of the original'.
The shoes, which retail for $300US (£235), will be available from September 10. You can pre-order them here