UK meat brand Heck recently announced its intention to roll back its vegan-friendly range from 15 products to only two. The Yorkshire-based sausage manufacturer claimed that shoppers were "not there yet" when it came to buying vegan products.
News outlets such as the BBC, the Daily Mail, and the Telegraph speculated in their subsequent articles on this topic that this may be due to declining interest in vegan meat. Heck's managing director, Andrew Keeble, further encouraged these claims by stating to the Daily Telegraph: "We had a huge range of vegan products because, like everyone else, we believed what was being written in the press. The vegan market is really funny."
But is this claim true? Let's examine the evidence.
Predictions for a vegan future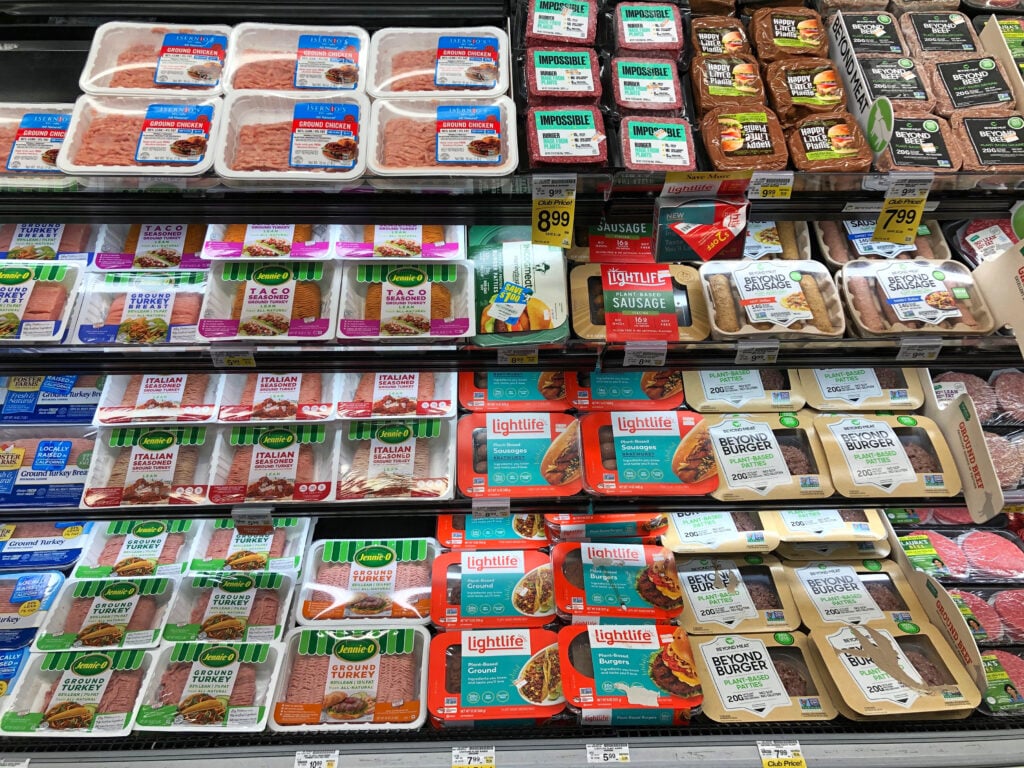 According to a forecast report by Straits Research, the UK vegan food market is growing considerably, at a predicted compound annual growth rate (CAGR) of 9.1 percent between 2023 and 2031. The report also mentions that the meat substitute segment is the highest contributor to the plant-based market, driven by a high demand in developed economies like the US, UK, and others.
In fact, the UK meat substitutes market is worth around USD $1 billion. One of the biggest UK retailers, Sainsbury's, predicts that a quarter of the UK population will be meat-free by 2025 in its Future of Food report.
Admittedly, it's not only Heck that's been struggling to navigate the competitive alternative meat market. Other big players such as Beyond Meat have sought additional funding after their net revenues showed a decrease in 2022 and stocks plummeted. But, of course, the market is a complex machine. And pointing to the end of the vegan sector is a general, non-analytic, and lazy way of investigating the decline of these sales. Let's delve a little deeper.
The Beyond Meat controversy
After Beyond Meat's chief operating officer Doug Ramsey's public arrest (for the assault of another man) led to his departure from the company at end of last year, public perception of Beyond Meat took a strong hit. Alongside this, the media continuously questions the nutritional values and hyper-processing of its products – particularly the vegan burger patties – in comparison with meat. This has not done any favors for sales figures. Beyond Meat's products are also not always the most cost-effective in the freezer.
According to a Seeking Alpha article, Beyond Meat's market position has never been a truly leading one. It started off as a "younger competitor in a relatively old and stabilized industry with immense competition." While Beyond Meat manufactures its products using complex ingredients with the aim to make them more meat-like, they are also much more cost – and ingredient – intensive than others.
We can look at news and politics as examples of why markets converge with specificity, instead of generalizing, but let's also talk about our tightening wallets.
The cost of living crisis
In an ever-increasing global cost of living crisis, it is vital to not only keep up with competition on the pricing of products, but to also give customers value for their money. With Heck, if the customer doesn't like the product, why would they buy it? Especially in this financial climate. Consumers will naturally look for cheaper products that are the same or better.
Looking at feedback regarding some of the meat-free items Heck is discontinuing, there is a strong indication that customers were simply not blown away by the products. Is it the market's fault your product could have unfavorable reviews?
Always listen to the market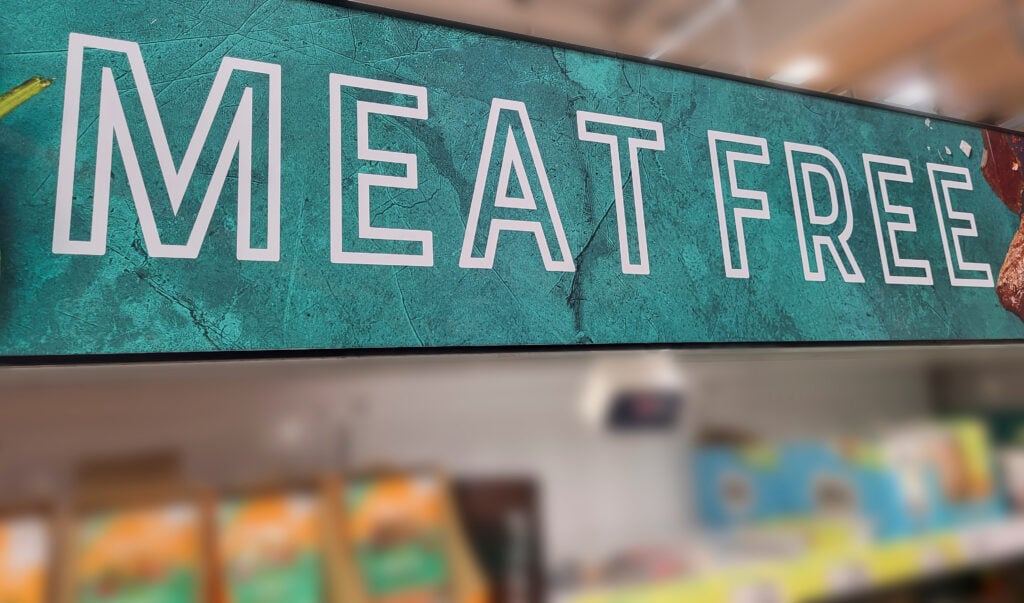 I also want to call into question the logic of diving headfirst into a brand-new market based on "what the news says." That's not exculpatory. A careful and considered analysis of market size, with metrics you produce, proportionate to the product range you intend to create, would surely have been the smarter way of developing a new product line.
What we potentially have, therefore, is bad press for the plant-based market either because of inaccurate analytics, or from piggybacking media hype. In either case, the market isn't wrong – it's misunderstood by the manufacturer. What we are seeing is a deflection.
Quickly expanding ranges of low-cost, plant-based supermarket own product lines adds to the competition. Take market specialists whose sole focus is producing quality meat alternatives, such as THIS and La Vie. Not to forget, many people have become more experimental in their own kitchens during the pandemic and chose cheaper, easy-to-make homemade meals with help of sites and apps, such as the UK's leading vegan campaigning charity Viva!'s Vegan Recipe Club.
In addition, it's important to keep in mind what it is that brings people to make a switch to vegan products. YouGov data suggests that around 80 percent of people in the UK become vegan due to animal cruelty concerns, 27 percent for their health, and 53 percent for environmental reasons. (The figures exceed 100 since many people go vegan for multiple reasons.)
These reasons will often play into the decision factor about which manufacturers they support. For many, it makes sense to support a fully vegan brand, that has a clear sustainability roadmap, rather than a meat processor that runs a plant-based line alongside their non-vegan products.
Veganism is not a diet
Veganism is a lifestyle choice and not just about food. Consumers are increasingly making conscious choices about which brands to support based on their ethical, environmental, and health values. Clearly, the demand for meat alternatives is still there, but Heck's decision to pull its vegan products from supermarket shelves shows that consumers have higher expectations of vegan products. And, that companies need to be able to meet those expectations.
As consumers are placing more importance on the ethical and environmental credentials of their vegan food suppliers, manufacturers looking to compete in the plant-based food market must ensure that their products are quality, and that their production processes are as sustainable and ethical as possible. This is something that I feel Heck failed to do, which is likely why its vegan products no longer appear on supermarket shelves.