McDonald's has announced that it will be launching plant-based McNuggets in 1,400 restaurants across Germany.
The fast food chain partnered with Beyond Meat to produce the nuggets, which are made from corn, peas, wheat, and tempura coating.
McDonald's will be adding the McPlant to the German menu, too. The burger, which is also made with Beyond Meat, was first launched in the UK in 2021. 
It is not yet known whether either will be suitable for vegans. In some countries, including the UK, the McPlant is certified as vegan and comes with plant-based mayo and cheese. In others, however, the burger can include dairy products and be cooked on the same grill as meat. Plant Based News has reached out to McDonald's for clarification.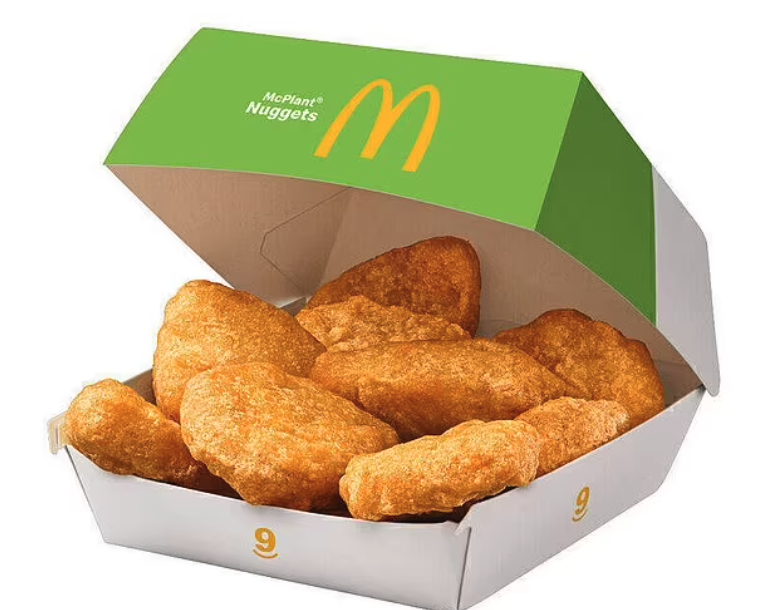 While the McNuggets are initially just launching in Germany for a trial run, there is potentially scope for them to be rolled out to other countries if they prove popular, McDonald's said. 
The McNuggets and McPlant will start rolling out next week.
Veganism in Germany
Plant-based food is popular in Germany, and it's currently the only country in the world to offer McDonald's vegan McFlurry. 
There are thought to be around 2.6 million vegans in Germany, making up around 3.2 percent of the population.
Its capital Berlin, in particular, is known to be hugely vegan-friendly. It's long been declared the vegan capital of Europe, due to its vast array of plant-based restaurants, cafes, and shops. 
McDonald's and Beyond Meat
The announcement comes days after McDonald's marked its two year anniversary of its partnership with alternative protein brand Beyond Meat.
The Beyond Meat McPlant burger has been hugely popular since it launched, prompting McDonald's to add the "Double McPlant" to its UK menu in January of this year.
The new burger features two Beyond Meat patties, and has been a popular choice for UK vegans.