If you're entertaining guests this weekend and want to serve some delicious homemade dips, you might want to consider branching out from the usual houmous and salsa. Many people may not be aware that you can use beans as a base for many vegan dips, and the below recipe uses just five ingredients – including broad beans, mint, lemon, and garlic.
Broad beans aren't the most glamorous of foods, but they are a hugely popular vegetable in many parts of the world. If you're looking to incorporate broad bean recipes into your weekly rotation, this dip is a great place to start.
Why broad beans?
Broad beans, also known as fava beans, can be bought in fresh, dried, canned, or frozen form. They are perhaps most commonly bought frozen, and they are readily available in the freezer aisle in most supermarkets.
They are regarded as a good vegan protein source, with one cooked cup containing around 13g. They also feature fiber, folate, manganese, copper, and magnesium.
For the below recipe, which comes from The Pesky Vegan, you can either use fresh or frozen broad beans. It uses just five ingredients, all of which are easy to find in grocery stores.
Here's how to make it:
Broad bean dip recipe
This broad bean dip is both vegan and gluten-free, and it's a great alternative to houmous if you're planning to entertain guests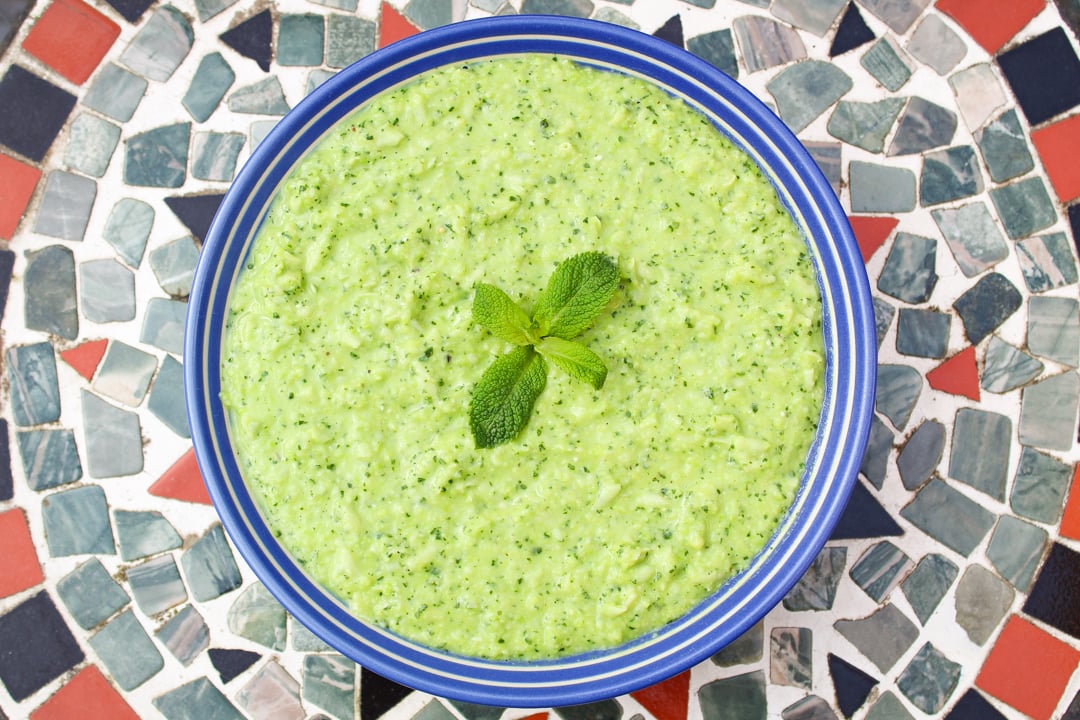 Ingredients
Baby broad beans (frozen or fresh)

Lemon zest and juice

Garlic

Fresh mint leaves

Extra virgin olive oil
Instructions
Optional step: To mellow the garlic flavour, begin by adding the chopped garlic to a bowl along with the lemon juice.

Bring a pan of water to the boil. Add the broad beans, return to the boil, and simmer for a few minutes until tender. Drain, rinse under cold water to cool, and set aside.

To a food processor, add the cooled broad beans, garlic, lemon juice, olive oil, and mint leaves.

Add half of the lemon zest, season with salt and pepper, and blend until smooth, scraping down the sides if necessary with a spatula or spoon.

If the mix seems very thick, add a few tablespoons of cold water and continue to blend. Repeat until you have a consistency that's smooth, light, and fluffy.

Adjust the seasoning to taste, adding any extra lemon zest, mint, salt, and pepper.

Serve the broad bean dip as it is or top with a little extra olive oil, fresh mint leaves, and toasted pine nuts.
This recipe was published with permission from The Pesky Vegan. See the original broad bean dip recipe here.
More like this: