Vegan steak made by Beyond Meat is now certified by the American Heart Association's Heart-Check Program. According to the company, Beyond Steak is the first plant-based meat product to earn the badge.
The American Heart Association (AHA) designed the Heart-Check Food Certification Program to help shoppers identify "heart-healthy foods." It's part of the nonprofit's wider mission to fight cardiovascular disease, the leading cause of death in the United States (and the world).
To earn the AHA's stamp of approval, food items must meet certain nutrition criteria. Specifically, relating to saturated and trans fat, cholesterol, sodium, and naturally occurring beneficial nutrients, among others.
"For nearly 100 years, the American Heart Association has been helping people live longer, healthier lives. As part of that legacy, the Heart-Check Mark has become a gold standard in empowering consumers to make informed health decisions," commented Beyond Meat CEO Ethan Brown, who founded the company in 2009.
"Like the American Heart Association, we want to be part of the solution by providing individuals access to and resources on nutritious options that don't compromise on taste or sustainability," he continued. "With this recognition, Beyond Steak becomes part of a group of certified and trusted foods that everyone can enjoy with the confidence that they are making a great decision for their health."
Beyond Steak in the spotlight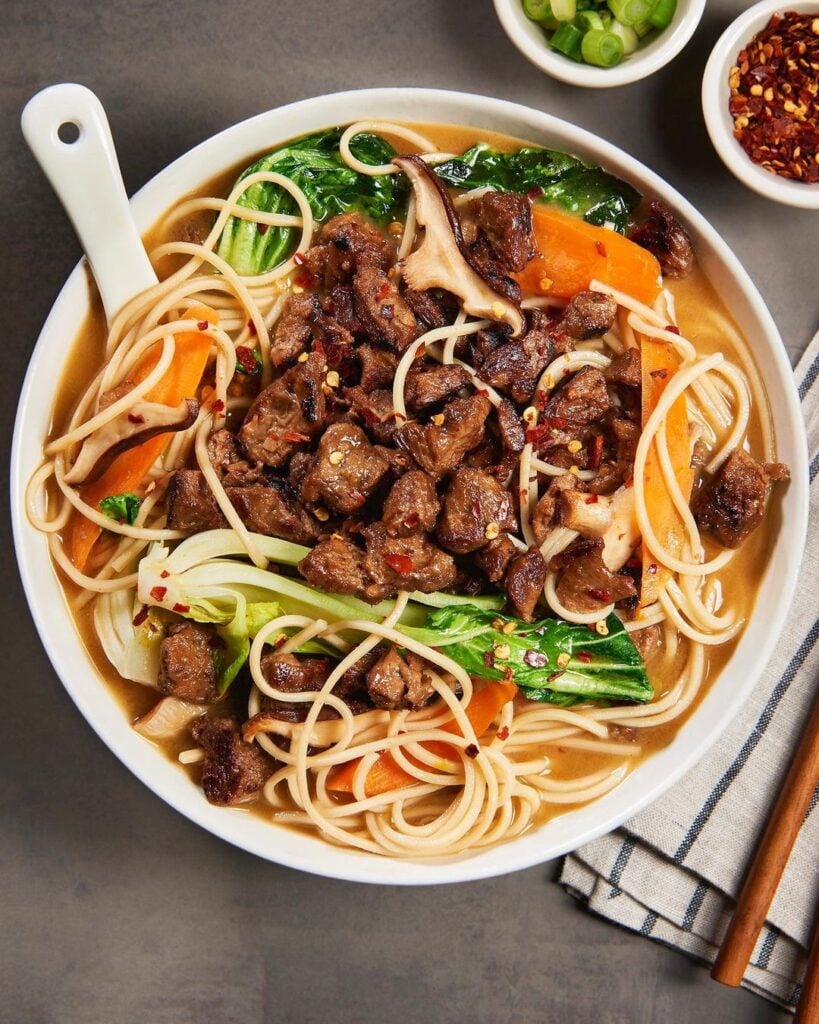 LA-based Beyond Meat debuted its steak in 2022, when it rolled out to more than 5,000 Kroger and Walmart stores.
The meat-free product, which comes chopped into bite-sized chunks, offers 21 grams of protein per serving. (This is roughly the same as animal-based steak.) In addition, Beyond Steak is low in saturated fat and contains zero cholesterol.
Beyond Steak's latest accolade comes weeks after it became the first vegan meat to be recognized by the Good Housekeeping Institute's (GHI) Nutrition Lab. Similar to the AHA's certification, the GHI offers its approval to food products which meet specific nutritional requirements. And, those that make it easier for consumers to access healthier options.
Meat and heart disease
The recent certifications are backed by a growing amount of research linking plant-based protein to a lower risk of disease.
Research published in August 2022 found that people who consumed more animal meat had a higher risk of atherosclerotic cardiovascular disease (ASCVD). ASCVD occurs when plaque builds up on artery walls, which can cause arteries to narrow and obstruct blood flow. Researchers reported that each approximate daily serving of meat raised ASCVD risk by 22 percent. They noted that processed meat such as bacon and sausages and red meat were particularly dangerous.
In July 2021, separate research found that eating 50 grams of processed meat per day increased heart disease risk by 18 percent. Meanwhile, unprocessed red meat like beef and pork raised heart disease risk by nine percent.
Moreover, in 2020, a study of more than 37,000 Americans found those who ate the most plant protein were 29 percent less likely to die of coronary heart disease.