A vegan meat alternative brand recently held a "state funeral" for bacon.
THIS is one of Europe's fastest growing plant-based meat brands. It's known for its realistic versions of chicken, beef, and bacon products. 
Its latest launch is streaky vegan bacon, which it describes as the "world's most realistic." The brand says that the product is "generally able to fool a consumer into thinking they're eating pork bacon."
To mark the fact that bacon is now "essentially redundant," the team behind THIS held a funeral in central London. 
Mourners walked through the streets with a marching band, and laid a coffin to rest in a graveyard.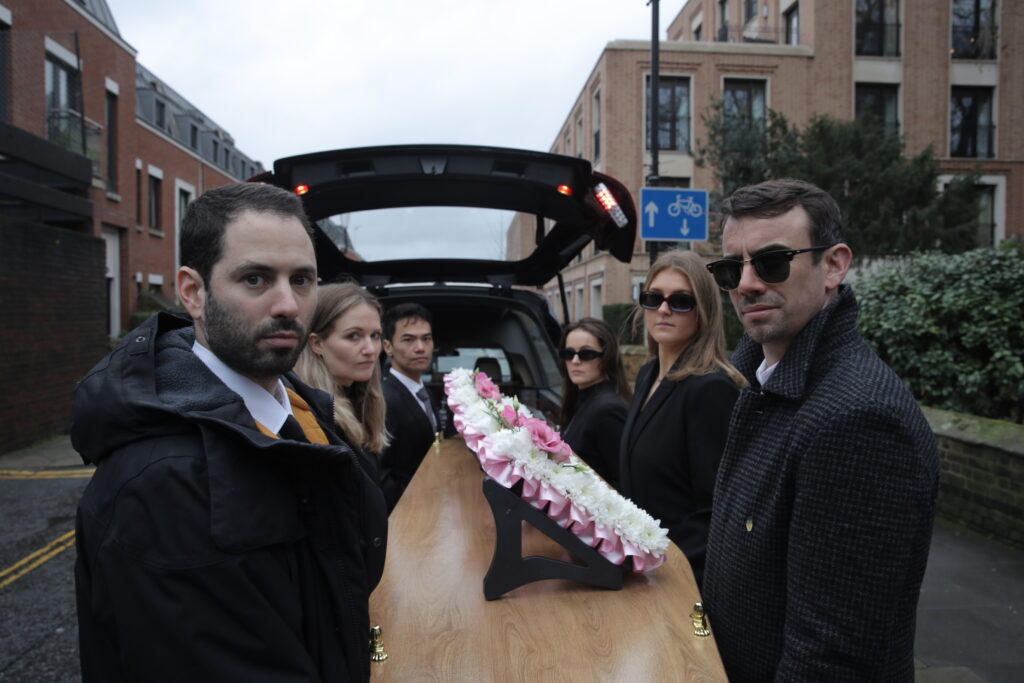 Speaking about the action, Andy Shovel, co-founder of THIS, said: "Of all people, we at THIS truly understand the widespread joy that pork bacon has brought our nation. So with that in mind, there was no option but to celebrate its historic reign over our fry ups, with a public state funeral.
"We will take up this mantle with pride, but we're also mindful of the heavy burden of responsibility that comes with catering for so many million butties and breakfasts. RIP bacon. And thank you."
THIS marketing
This isn't the first time THIS has used unusual marketing techniques.
In November 2022, the brand went undercover in the Van Gogh Museum in Amsterdam, Holland. It did so to hang up its own picture – called "Mincent Van Gogh – which was its take on the Sunflowers painting.
The painting even had an accompanying plaque, which read: "Kindly on loan from THIS in celebration of their THIS Isn't Beef Mince; this unique Sunflowers image was created by Mincent Van Gogh, and is a rare discovery found in the private collection of Mr P. L. Antbased 2022."
In 2020, THIS got an Ed Sheeran lookalike to hand out vegan nuggets in London.
And in 2021, the brand fooled an entire Italian food show that it was an artisan meat business.