Generation Vegan (GenV) has become one of the first vegan groups to join the official nominations team of Prince William's Earthshot Prize. The vegan campaign group will also choose two vegan experts to help pick finalists for the 2024 prize.
The Earthshot Prize rewards innovative solutions to five environmental problems including the climate crisis and restoring nature. GenV's involvement means it will be able to nominate impactful vegan groups, campaign organizations, and companies to potentially win £1 million for their work.
As for the vegan experts, GenV has chosen Our World in Data Lead Researcher Hannah Ritchie and Joseph Poore, Director of the Oxford Martin Programme on Food Sustainability Analytics.
GenV is best known for offering to donate £1 million to charity if high profile figures including Rishi Sunak and the Pope went vegan for a month.
Plant-based for nature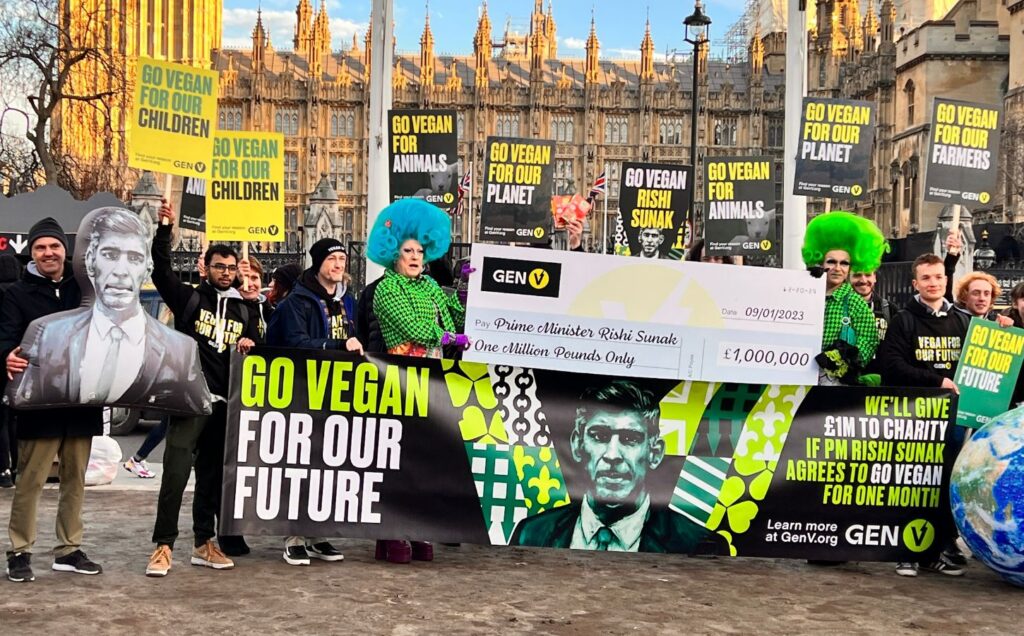 GenV will be part of the Expert Advisory Panel for the "Protect and Restore Nature" category of the awards. Earthshot believes this is the category that aligns most closely with GenV's work.
The development comes after GenV ran a high-profile campaign to add "Advance a Plant-Based Food System" as a sixth prize category. Without this change, Earthshot's goals for the planet will be unachievable, says GenV. The campaign was backed by stars including Sharon Osbourne, Olivia Colman, and Alicia Silverstone.
A plant-based diet is regarded as the best way a person can reduce their impact on the environment. This was the finding of a major research paper co-authored by Poore in 2018, and the subject of a widely cited article by Ritchie in 2021. A global shift to plant-based diets would free up 75 percent of agricultural land, 83 percent of which is used for livestock grazing. Of all cropland, a little under half is used for growing feed for farmed animals.
The expansion of agricultural land is the leading cause of deforestation and biodiversity loss. Beef cattle farming is responsible for more deforestation than any other agricultural activity. Land released from animal farming by widespread dietary change can be rewilded. This would sequester vast amounts of carbon.
"Earthshot is missing a trick if it doesn't address animal agriculture as a driver of multiple environmental crises," Alicia Silverstone previously said in a statement. "It's clear we need a plant-based food system, and now Earthshot has the opportunity to help deliver that."
Help nominate vegan initiatives
The goal of the Protect and Restore Nature category is to ensure that forests and other ecosystems are expanding rather than contracting by 2030.
This year's winner for the category, announced Tuesday at a ceremony in Singapore, is a forest conservation initiative in the Andes.
For the 2024 prize, GenV is asking people to help them find vegan initiatives to nominate. All nominees must meet the following criteria:
Promote or advance a plant-based food system.
Be measurably impactful and scalable.
Drive meaningful change, through education, diet change, policy change, etc.
Help to protect and restore nature (land, forests, rivers, oceans, wildlife).
Be inclusive, equitable, and beneficial to human and nonhuman animals.
"We would like to thank Earthshot Prize for recognizing the need to elevate plant-based solutions, and taking action to ensure they are included in the 2024 awards," said GenV CEO Naomi Hallum. "[W]e need our environmental groups to be honest about the destructive nature of the animal farming industry."
More like this: