People in the UK are consuming the lowest amount of meat since records began in 1974, according to new research. 
Government data has revealed that the average quantity of meat an average Brit consumed at home was 854g (1.88lbs) a week in the year up to March 2022. This was down from 976g (2.15lbs) the previous year, as reported by the Guardian.
The cost of living crisis and ongoing impact of the Covid-19 pandemic have been highlighted as reasons for this fall. Changing dietary preferences – such as the growing popularity of plant-based and flexitarian diets – have also contributed. 
On average, meat consumption has dropped by 14 percent over the last decade. Red meat has seen the most significant decrease. People are eating 26 percent less beef, lamb, and pork than they did in 2012. Chicken consumption fell by 11 percent in that time period. Fish consumption has also fallen, with people eating an average of 135g (which was down from 148g pre pandemic). 
Is veganism really more expensive?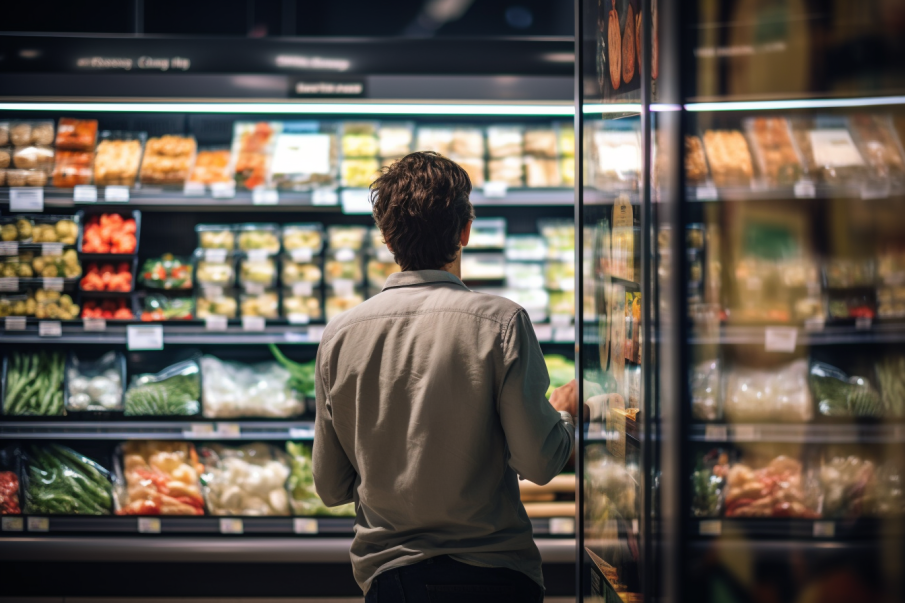 Despite the fact that plant-based diets have a reputation for costing more, a growing number of people are abstaining from meat due to rising costs. Meat prices rose well above the rate of inflation last year, with beef and chicken being particularly impacted. A study published in August 2022 found that 28 percent of Brits were cutting down on meat due to the cost of living crisis. The survey, conducted by the Office for National Statistics (ONS), noted that the average retail price for chicken increased by 12 percent from the preceding year.
Last year, Steve Murrells, chief executive of Co-op, stated that he could foresee people moving towards vegan alternatives if prices continued to rise. While vegan meat analogues can cost more, many vegan protein sources – like beans and legumes – have long been considerably cheaper than meat.
The real cost of meat
The findings come amid growing awareness of the ethical and environmental impact of meat. In the UK, some 1.2 billion land animals are farmed and killed each year. We don't know how many fishes* are farmed annually, but it's thought that they amounted to 217,000 tons. Most animals are raised on factory farms, and they are often kept and killed in brutal ways. 
Animal agriculture is also widely considered to be one of the most environmentally destructive industries there is. As well as contributing to at least 14.5 percent of global greenhouse gas emissions, it's driving deforestation and biodiversity loss. Experts from the UN and University of Oxford have previously stated that a shift towards more plant-heavy diets is essential to combat these issues. 
Last year, a government food advisor stated that the UK must reduce meat consumption to meet environmental goals and combat climate breakdown. Despite this, the government has consistently stated that it will not tell people to eat less meat. 
*We refer to multiple fishes as "fishes" rather than "fish" to emphasize that they are individuals
More like this: