Prince William is being urged to include a plant-based category in the annual Earthshot Prize.
Launched in 2020 by the Duke of Cambridge and David Attenborough, the prize is handed to five people each year in recognition of their contributions to the environmental movement. Despite the huge impact that livestock farming has on the planet, the award has yet to introduce a vegan category. 
Dame Emma Thompson, Olivia Colman, Mark Rylance, Benjamin Zephaniah, and Chris Packham are among the celebrities to have signed an open letter urging the future King of England to reconsider. They, along with vegan organization GenV, are suggesting the name "Advance a Plant-Based Food System" for the new category. GenV will also donate £1m to be used as a prize fund. 
"Meat and dairy are having a huge and detrimental impact on our planet in terms of pollution, climate change, deforestation, and loss of wildlife," Packham said in a statement. "But when we eat plants, we reduce these impacts significantly. We need Earthshot to incentivise a plant-powered revolution!"
Is the Earthshot Prize missing something?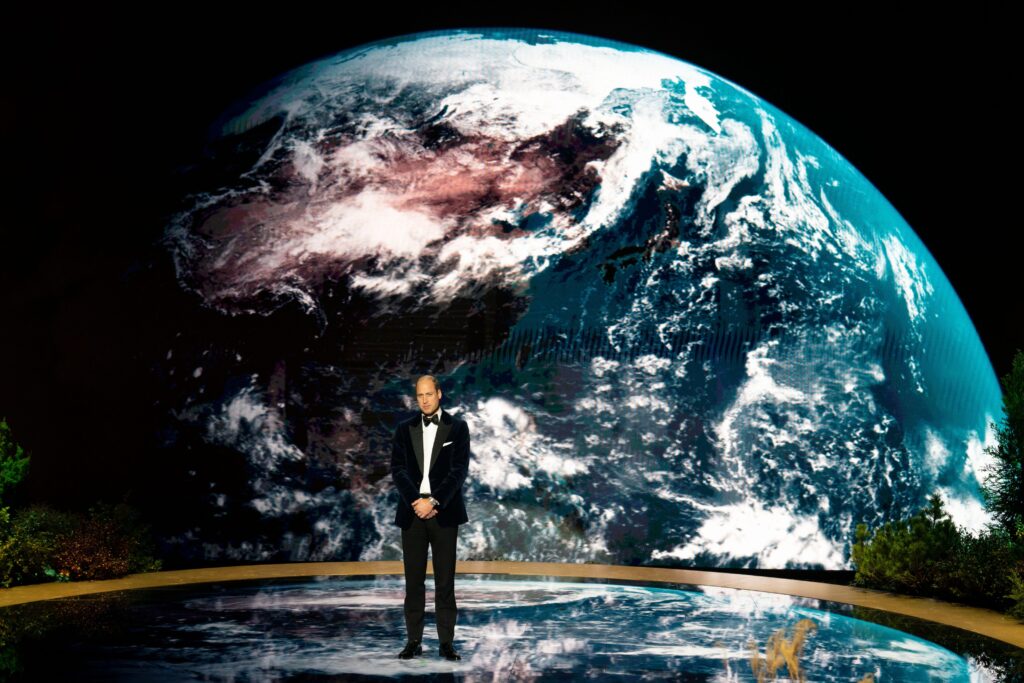 Prince William previously said that the Earthshot Prize is about "harnessing that optimism and that urgency to find solutions to some of the world's greatest environmental problems." Despite this, it has so far failed to provide a category for arguably the biggest environmental problems the planet faces – animal agriculture.
Livestock is responsible for at least 14.5 percent of global greenhouse gas emissions (though some estimates have stated that that figure is significantly higher). A significant problem is methane, a powerful gas that's 80 times more warming than carbon dioxide (CO2) in its first 20 years in the atmosphere. Farmed cows are responsible for around a third of human-caused methane. 
But emissions themselves aren't the only problem. Arguably a more pressing issue is the vast amounts of land that animal agriculture takes up. Around 26 percent of the planet's ice-free land is used for grazing cattle, while 33 percent of croplands are used to feed farmed animals. This has been identified as a hugely unsustainable use of land, and deforestation is destroying vital ecosystems and carbon sinks. 
We are big supporters of the Earthshot Prize, and at GenV we are working towards the exact same aims," GenV's CEO Naomi Hallum said in a statement. "However, there seems to be a blind spot when it comes to animal agriculture and its devastating impact on the earth, air, waters, and climate."
Who has signed the Earthshot Prize plant-based letter?
The full list of signatories to GenV's letter are as follows: 
Emma Thompson (actor)
Olivia Colmon (actor)
Alicia Silverstone (actor)
Mark Rylance (actor)
Edie Falco (actor)
Gemma Whelan (actor)
James Moore (actor)
Justina Adorno (actor)
Benjamin Zephaniah (poet and broadcaster)
Sharon Osbourne (TV personality)
Annie Lennox (singer)
Deborah Meaden (entrepreneur and TV personality)
George Monbiot (author and environmentalist)
Chris Packham (naturalist and TV presenter)
More like this: